Life is a journey in which we develop ourselves while we move from one place to another. In this journey, we step on a path that aims to develop talents, improve skills, and finally to create a better version of ourselves. This is what George Bernard Shaw believed in:
"Life isn't about finding yourself. Life is about creating yourself."

— George Bernard Shaw
Moreover, we'd better find a mentor to conduct us through our journey while we gain the special confidence to pass the difficulties of our life without feeling the difficulty. You don't have to suffer or tolerate the hardships you confront in your journey.
As a human being, we all have gone through a different process of life that affects our personal development. There are times we need someone beside us to help us out of a complicated or even simple situation just because we do not have enough skills at that moment.
Who can mentor us on how to pass safely from our career path? How can an individual gain the perfect personal growth? Who can help us? The answer can be a personal development mentor.
Personal development mentoring is a great profession with the relevant knowledge plus skills that mentor us on how to fill the gaps in our lives and is a source of encouragement, empowerment, and good advice.
The personal development mentor helps us to see the path ahead more clearly, to see what we want to be, where we are right now, and how to get there easily.
Before moving forward we strongly recommend watching this video about "The power of mentoring" from the TEDx Talks YouTube channel:
What is mentoring?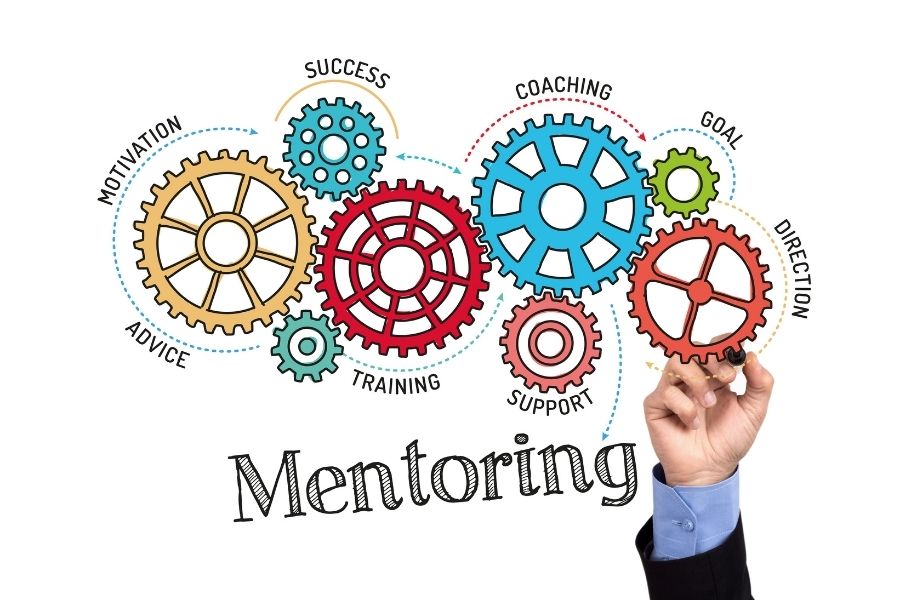 Mentoring is a reciprocal collaboration that usually occurs between a senior and junior employee with an objective of career growth, learning and development. Functional mentoring turns up with the organization's goals and emphasizes professional development as well as personal development.
An efficient mentor should become the role model for the mentee to guide action and words.
Mentoring is not only defined for career development; it also helps personal growth. For instance, you require to flash among your friends and be superior in a special activity or maybe you are doing a kind of sport that you program to make more progress.
In this situation, you need someone to encourage you with advice, motivation, and expressiveness both in doing and speaking to support you develop yourself. He is a kind of companion in a special situation.
You might also enjoy: 6 Reasons Why Success Is The Sum Of Small Efforts
Who is a professional personal development mentor?
A mentor is the one with the proficiency who companion you to develop your line of work. The mentor coach you to enhance your professional performance and development as a mentee.
If you follow your personal development mentor's functions, you can boost your skills through his practices.
Personal development mentors coach us with new skills that build our confidence. When you are at a level of development with great confidence you can decide better in all aspects of life.
You can benefit from the satisfaction you gain from seeing your progress, you feel happier when you see your success. They can remove your anxiety before you perceive it.
7 traits of a professional personal development mentor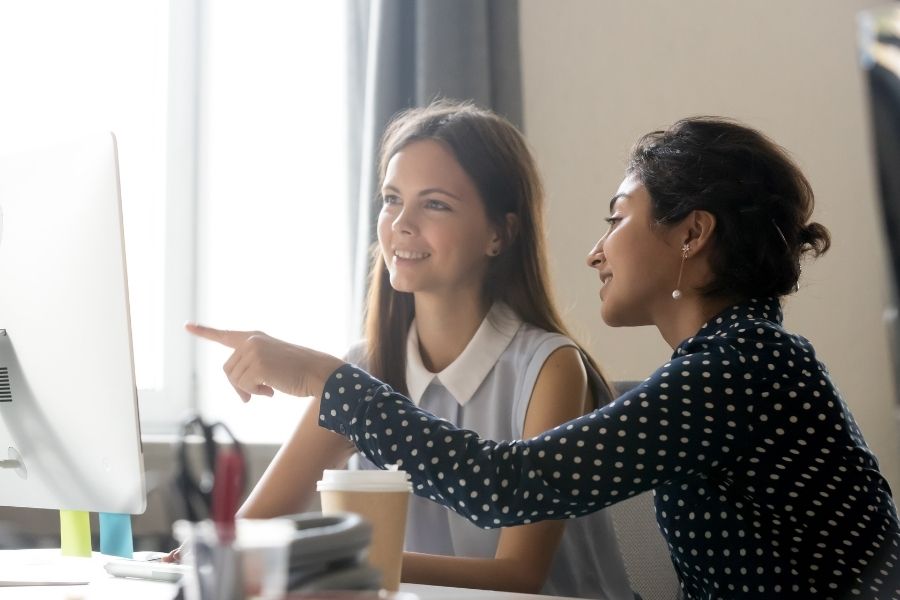 The number of these mentors is currently increasing dramatically, but some features can make them professional, different, and unique.
Now, ladies and gentlemen, we are going to introduce 7 traits of a professional personal mentor.
1- Will give you a purposeful plan
A successful personal development needs special attention to the issue of purposeful planning.
Keep in mind if a mentor doesn't set a goal for you, he or she is not acting professionally.
Without any goal, your development gets nowhere with a specific result.
Setting a goal is not the only job a professional personal development mentor has to do.
The goal mainly requires its specific characteristics such as having a credible plan and target as well as being achievable in order not to disappoint you over time.
A professional personal growth mentor makes you feel your progress with complete satisfaction. You have a plan, so you try to reach your goal day by day.
In other words, it can be said that accurate and purposeful planning has a special place in the programs of specialized personal development mentors.
2- Will increase your sense of responsibility
Raising your performance with acquiring the necessary skills is one of the unique abilities of a professional mentor. If you think deeply about increasing your skills, you will realize that when your sense of responsibility is high, you will perform your task pretty easily.
A skilled mentor creates a sense of responsibility in you. To do this best, he or she must provide you with written assignments that are relevant to you and increase your sense of responsibility.
You need to make a commitment to yourself to do what your mentor has prescribed you. For example, you need to promise yourself that you will work to improve individual performance in the family, work, and the like.
 for example:
– I promise to treat my family and those around me well.
– I promise myself not to upset others with myself.
– I make a vow to exercise every morning.
– I promise myself to have good meals.
– I care about my bedtime because it helps me achieve my goal.
– I strive for my goal and I believe that I will achieve it.
3- Will provide proper solutions for different obstacles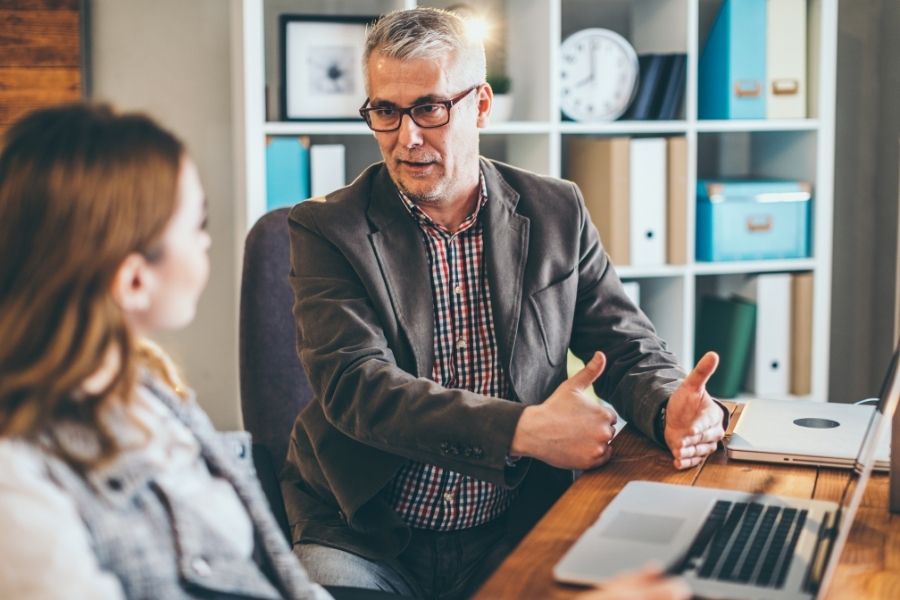 Achieving your goal is not that easy. You might confront different problems in this way. You ought to jump over these obstacles with the appropriate solutions your mentor instructs you.
In critical situations, a professional mentor can manage you to improve yourself by his proper solutions. That is the difference between you and a professional mentor.
Read more:8 Reasons Why Success Is The Best Revenge in 2022
4- Will be able to do academic surveys for personal development
Of course, each individual expects his mentor to do the necessary academic research and follow his work to solve his problems. Improvement by academic strategies is a fact we look for an expert mentor helping us meet on our way of developing our personality or career.
To provide the best solutions, the personal development mentors must have academic research and help the individual develop himself in a principled way.
5- Will create a positive attitude
We all need to think positively about our doings. If you don't believe in yourself, how can you develop your path to the point you expect in your plan.
Keep the energy inside you positive and avoid negativity.
But sometimes it is not up to us and we need a kind mentor to create a positive outlook in us. It is a skill that professional personal development mentors usually have.
They support you to clear the negative visions that keep you away from reaching your goal.
It is as if they have the medicine we need to take in this path with themselves. So, if the mentor has the power to create a positive attitude in others, it is advised to say that he is a good option for your development.
6- Will improve your self-awareness skills
As we said before, believe in yourself. Believe in the abilities you have. Don't underestimate yourself. Be aware of the creature you are.
Have a purpose and try for that. These are the sentences a professional personal development mentor reads in your ear.
He is someone who nurtures the mentality in you to believe you have good talents. He is someone that helps you become aware of the value of yourself.
Self-awareness is a feature you gain along with a professional mentor.
7- Will improve your self-confidence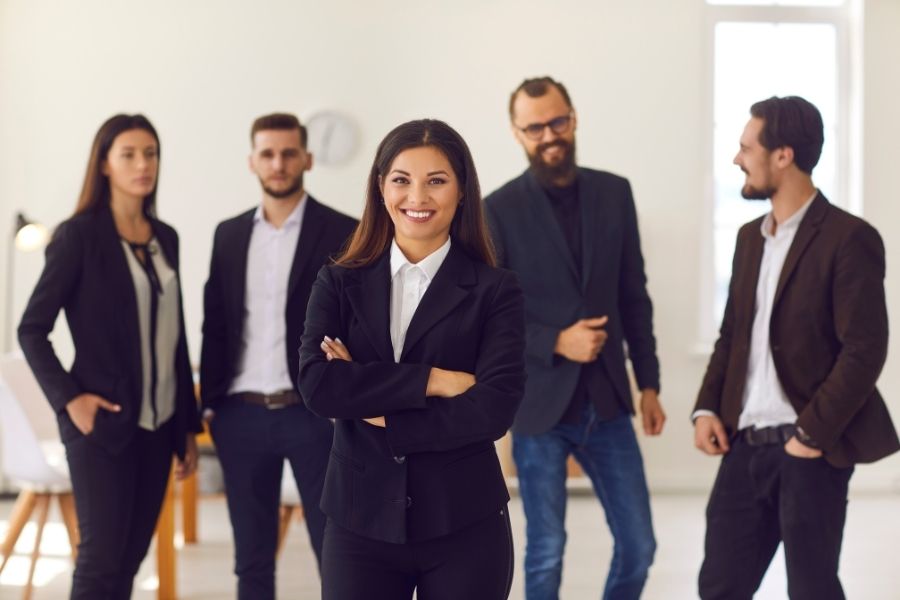 You might have doubts about some of your potentials.
A skilled mentor cultivates the spirit in you that you possess good talents.
He helps you find the self-confidence you need because, in order to achieve your growth and development, you must have self-confidence.
Personal development mentoring in 2022
These days we hear about mentoring in many different places. It is a completely new concept that has been used by many for years for personal and professional development.
This job has not been much maneuvered because it does not involve the goal of commercialization.
The state of this job is very different in developing countries compared with the developed world, although the importance of mentoring is increasing everywhere these days.
There are a lot of managers who need plan, strategy, and confidence for their new position.
If you pay attention to the statistics of expatriates managing a position, you might confront their poor performance because of the lack of cultural awareness or their poor ability to accord with the foreign environment which leads to their inability to use the appropriate strategy to meet the necessary goals for their position.
Scholars suggest that individuals who are workers in boundaryless careers need support to become successful in their physical and psychological transitions.
How to find a personal development mentor
Mentors serve us like good friends who want the best for us. They advise conduct, instruct and nurture the skills you require.
Now, you have found the value of hiring a mentor while you look for a change in your life.
Here's are some tips for finding the perfect personal development mentor:
1- Examine your moral and behavioral characteristics
The first tip for finding a good mentor is whether you are a good fit for a mentor-mentee relationship or not!
Ask yourself who you are? Are you responsible? Do you have the desire to change? Are you respectful? Are you willing to work hard? Do you want to advance in your career? Do you accept advice or criticism?
2- Make a list of your needs
A mentor ought to have plans for you, but you know your needs better than any creature.
So, take a step and make a list of your needs.
Talk to your mentor and express the things you need in order to give him or her a good outlook of your needs.
3- Surf the internet
You aim to find a mentor, so why don't you google it?
Personal development is a success, so the best way to find a suitable mentor is to visit websites active in the areas of motivation and success.
On these websites, you will definitely find people who are engaged in the field of mentoring.
4- Use your family connections
If you are looking for a professional mentor, you can ask people who might know someone.
Start with your family members, if they didn't know someone, go to your friends.
Tell your friend to question their family members, their friends, and their connections.
In this way, a circle comes to exist where people all share in your search and might finally find the right option for you.
5- Seek professional associations
There are related associations for each profession. Go to the relevant associations and go to efficient people who can help you and become your mentor.
6- Ask your workplace or nonprofit organizations
You are on a career path, you are in a new workplace, so the best way is to ask your colleagues.
Also, you can find nonprofit organizations which have already taken action in the relevant field and know successful people to introduce to you.
One of the best podcasts you can listen to and use its guides is here:
In this article, we tried to introduce the traits that a professional mentor should have. I hope we have been able to play a small role in helping you in various areas of your life, especially in your personal development as well as your career path.