Is there a time in your life when you are experiencing down moments and you cannot seem to improve your mood?
It doesn't matter what the case is; we're here to help you get back on track.
Throughout this article, we are going to share with you 20 affirmation cards that can help you reinforce what it is that you value most in your life.
We have also included some honorable mentions at the end of this article that you might find interesting.
Using these cards, you are encouraged to be aware of the present moment and to be motivated and motivated to do so.
Those quotes contained herein may help you assuage your fears and anxiety if you have been feeling stressed and lost lately.
BTW, did you know you can actually create and sell your own affirmation cards? Check this video:
Top 20 Affirmation Cards You Should Try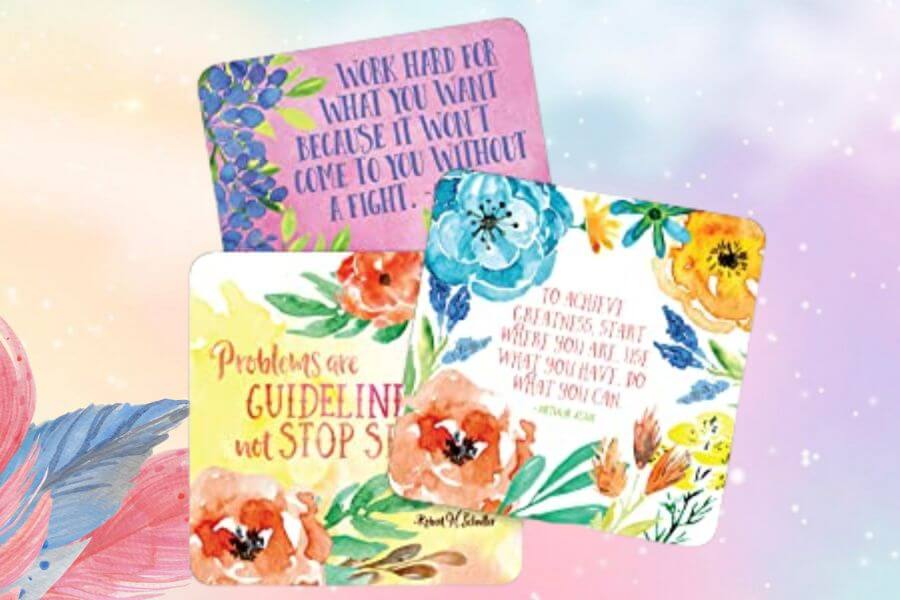 It is the perfect choice for any woman out there who is looking to empower herself. It is beautifully designed and has received positive feedback.
2. The motto
of the Day Card Set by Compendium
As one of the best choices you can make for your first pick among these cards, these are minimally designed with a deck stand, so they make for one of the best choices you can make. 
Whether you are working at home or at the office, these inspirational cards with quotes are perfect for those who are looking for attractive motivational desk decor.
Be proud of yourself, and don't be afraid to share the power that you have with others.
4.
Inspired by Frida
Hopefully, these cards will serve as a reminder to use your artistic voice with courage and purpose, just like Kahlo did. Best pick for artists or music lovers.
You might also enjoy: 43 Powerful New Year Affirmations for 2024
5.
Prayers to Strengthen Your Faith
With this beautifully designed pink card, you will be able to take advantage of the blessings and power of prayer.
6.
Promises to Bless Your Soul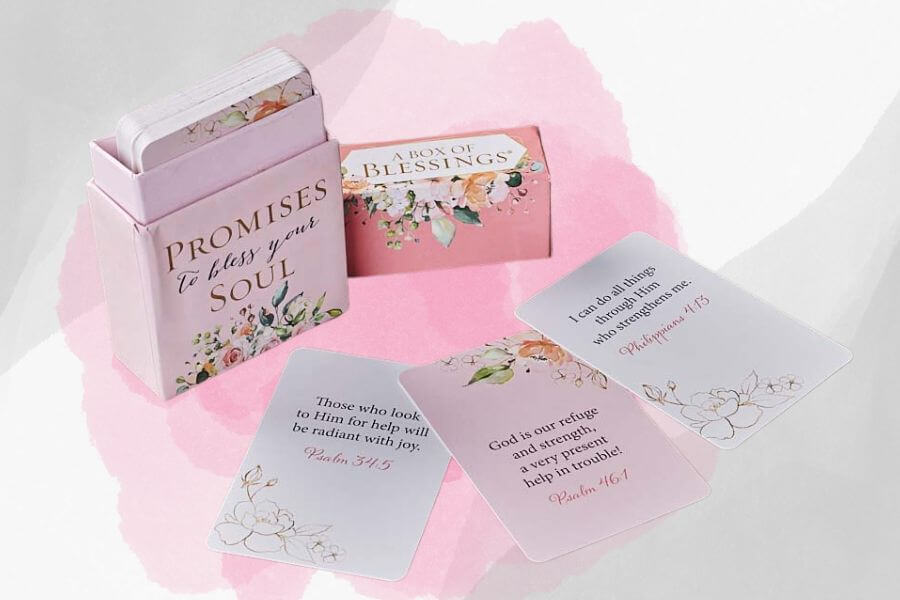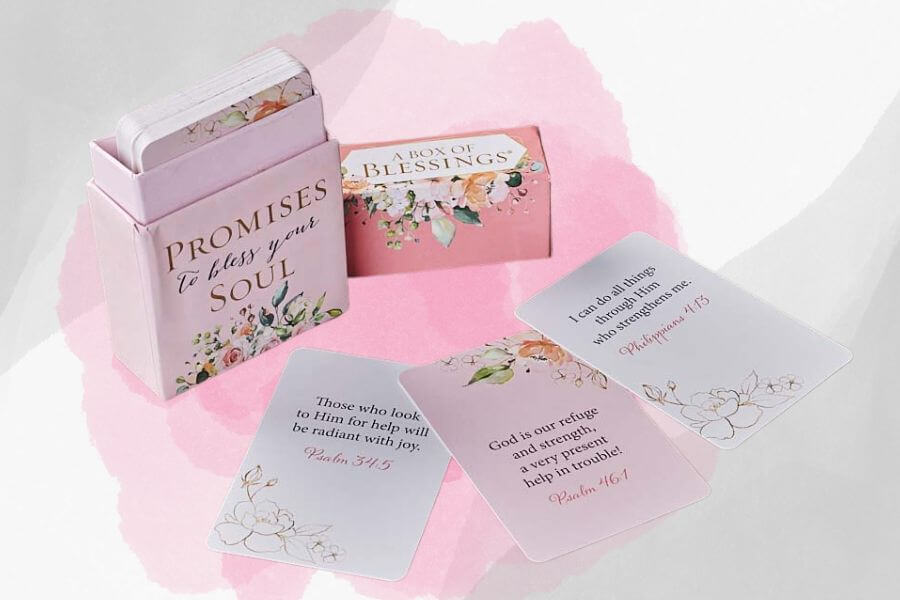 Take a moment to be inspired by the special reminders of God's mighty promises gathered in the Promises to Bless Your Soul Box of Blessings that offer you comfort and encouragement.
These cards can be used as a handout to remind others of God's promises or as a log so that you can keep a record of God's faithfulness in your own life by making notes on the back of the cards as you go. 
7.
Help You Help Yourself
The comedian Suzi Barrett created these inspirational-but-not-cheesy affirmation cards because even pessimists like a bit of positivity from time to time.
With a little less woo-woo and filled with positive affirmations, this whimsical box will provide the fun of a horoscope with a little less woo-woo. It will help you help yourself without the need for a shamanistic consultation!
8.
You're Incredible: ThoughtFulls for Kids
The ThoughtFulls for Kids Inspirational Card is a great way to inspire a smile in your kids.
9.
Grace for Each Day, A Box of Blessings
You'll be drawn to the beautiful blessings in your life as you meditate on inspirational Scripture verses in the Grace for Each Day Box of Blessings.
On the back of the card, you can write a sweet message to express to a friend how thankful you are for them and how God's grace has blessed you. This can also be a helpful way to express gratitude to a friend. 
10.
A Year of Positive Thinking: Daily Inspiration, Wisdom, and Courage
Get a new perspective on life by embracing positivity daily.
Would you like to live each day with more positivity and motivation?
Regardless of the time of year, the daily doses of digestible quotes, mantras, and prompts in this book will help transform your mindset and inspire positive thinking, no matter the season.
You might also enjoy: Top 30 Heart Chakra Affirmations To Open Your Heart (2024)
11.
Daily Rituals: Positive Affirmations to Attract Love, Happiness, and Peace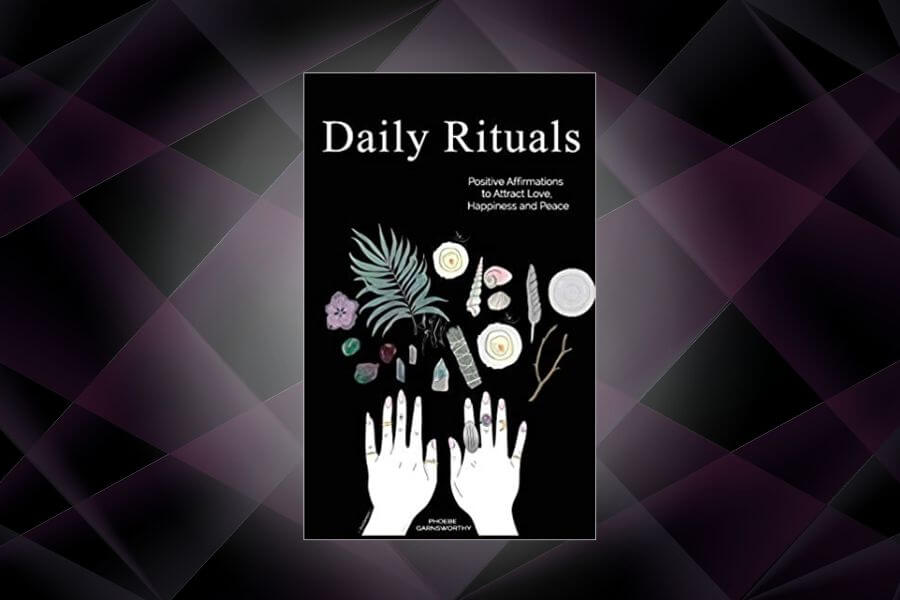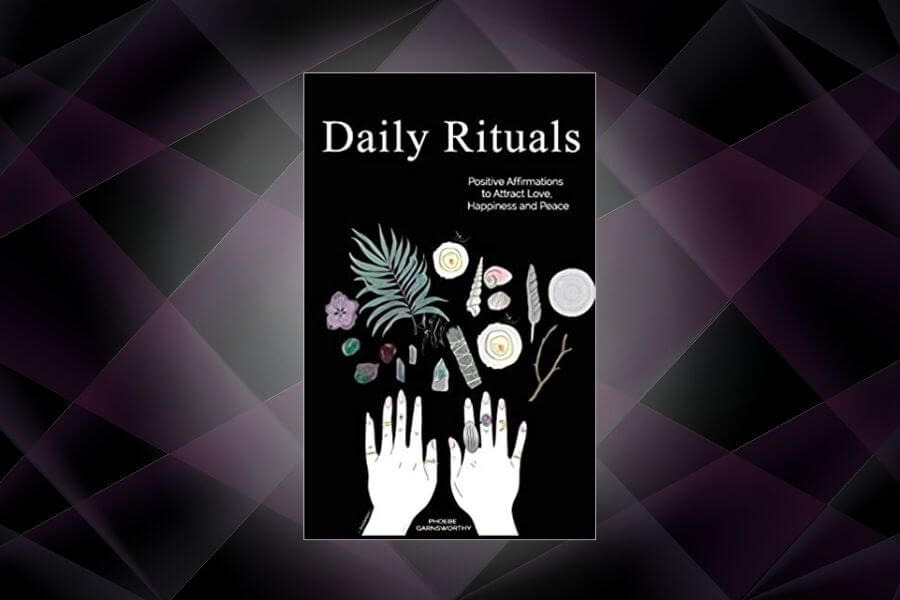 Are you interested in attracting more abundance into your life?
Is there anything better than more love, more happiness, and more peace in the world? If you believe it to be accurate, it is possible for you to do so right now, and available to you.
There is a strong vibration of positive energy in our lives that vibrates at a high frequency.
You will be able to attract similar positive energy in return by radiating this frequency first, so you will be able to amplify and intensify these loving vibrations in abundance through magnetic attraction.
12.
Affirmations For Men: 365 Powerful & Positive Daily Affirmations to Reprogram your Mind 
Adversity comes in many shapes and forms in life.
You may experience a dip in morale at some point in time.
There is no doubt that hardships are part of life, but the way we react to them is what defines who we are. In order for us to achieve magnificent wonders, we have to understand our ability to face these adversities.
13.
Affirmations Coloring Book: For Positive Mindset During Pregnancy and Birth
The 50 most beautiful birth and pregnancy affirmations coloring pages to inspire and motivate you!
I am looking forward to guiding you on your journey of pregnancy and childbirth to a better relationship with yourself.
We often fear birth because we don't know what to expect. There is no need to be scared of pregnancy during pregnancy. With these affirmations, you can overcome those fears and have a perfect birth.
14.
Affirmations for Moms
This workbook is for you if you are a mom who always puts the needs of others before your own.
The Daily Affirmation Journal is filled with 121 pages of positive quotes and self-care exercises that will help you feel motivated and like yourself again as soon as you open it.
You might also enjoy: Top 40 Throat Chakra Affirmations For Excellent Communication
15.
Positive Affirmations for Black Women to Increase Confidence and Self-Love
A collection of 75 affirmations explicitly written for women of color is included in this book.
As a result of these affirmations, I want to empower you, increase your overall self-confidence and self-love, and give you the support you need in this ever-changing world to feel your best. 
16.
Daily Affirmation Tarot Cards with Positive Affirmations For Magical Guidance from the Universe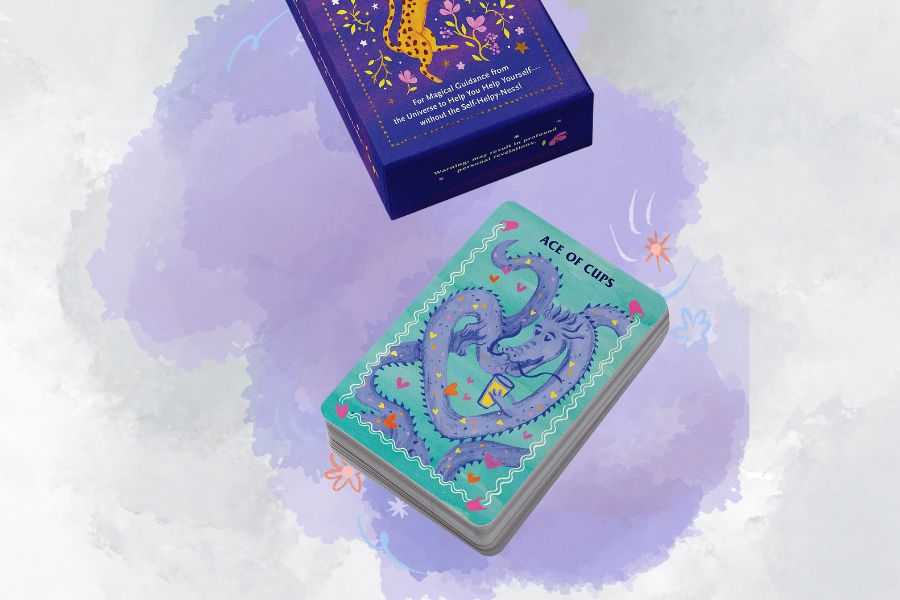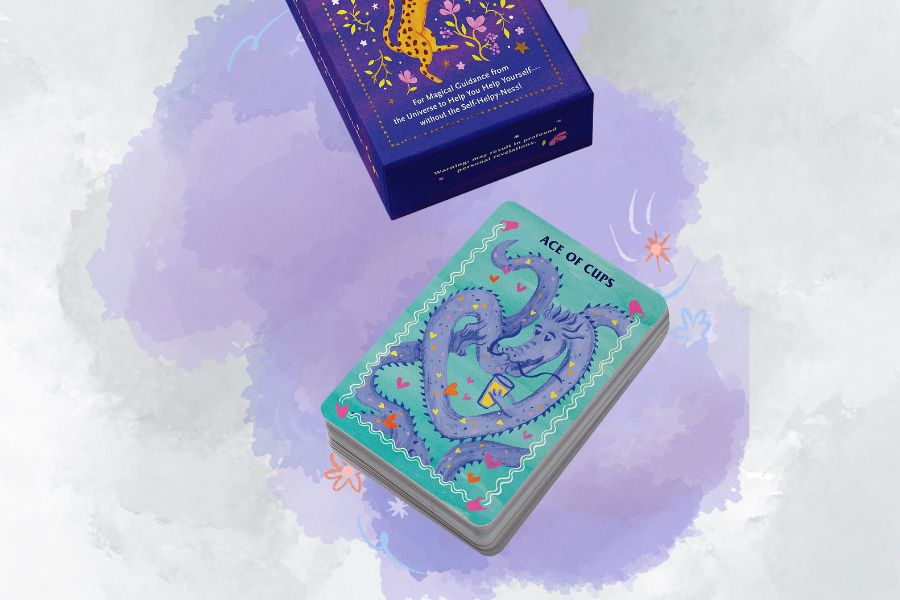 There is no prerequisite for taking a spin with tarot cards if you believe in magic (or magick).
Try reading a simple spread or pull a random card and reflect on its message. In either case, you'll get a dose of age-old wisdom you don't need to be an ancient sage to understand.
Let there be illumination!
17.
Affirmators! Mantras Evening Night Affirmation Cards Deck 
There is nothing better than a deck of evening mantras to help you relax, release the day's stress, and stop the anxious brain chatter in its tracks.
Choosing a card at random and reading it out loud is an effective and healthy way to process the daily stress of life in a non-stressful, healthy way.
As/if/when needed, repeat as many times as necessary! The likelihood of happier dreams is 86.5% higher, but it is not guaranteed.
18.
10,000+ Positive Affirmations 
If you need a daily dose of inspiration, these affirmations are great to read before bed, first thing in the morning, on a coffee break, at the beach, or whenever you need a boost of motivation!  As an added bonus, the paperback also makes a great piece of decor for your coffee table!
It is important to note that reading or listening to these affirmations is a great way to bombard our subconscious minds with powerful, positive statements that will motivate us to accomplish our goals on an automatic basis.
  Essentially, by reading or listening to these affirmations repeatedly over and over again, we are actually reprogramming our mental computer to achieve more excellent health, more incredible wealth, greater love, and greater happiness right now!
You might also enjoy: Top 40 Glow Up Affirmations To use In 2024
19.
Kick-Ass Affirmations for Women Insight Cards 
Ladies, pay attention! There is no doubt that we are capable of moving the world, but we are only human beings, aren't we?
There are times when you need to get things done, but you don't quite have the energy to do so; this deck of cards will help you find the drive to get it done.
The bottom of each card is printed with a motivational quote from another wild woman — Alice Walker, Margaret Cho, Janis Joplin, and dozens of others.
20.
I Radiate Joy: Daily Affirmation Cards from Yoga with Kassandra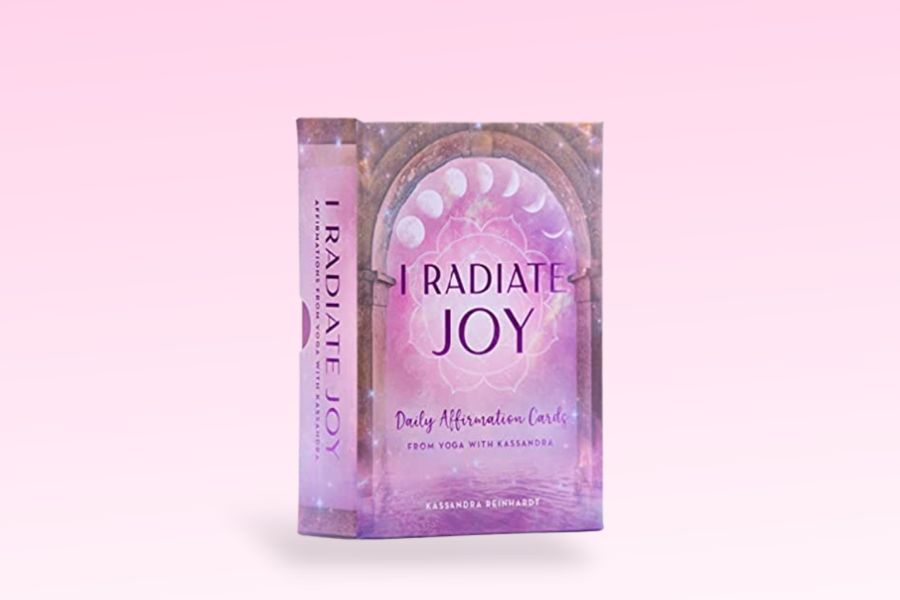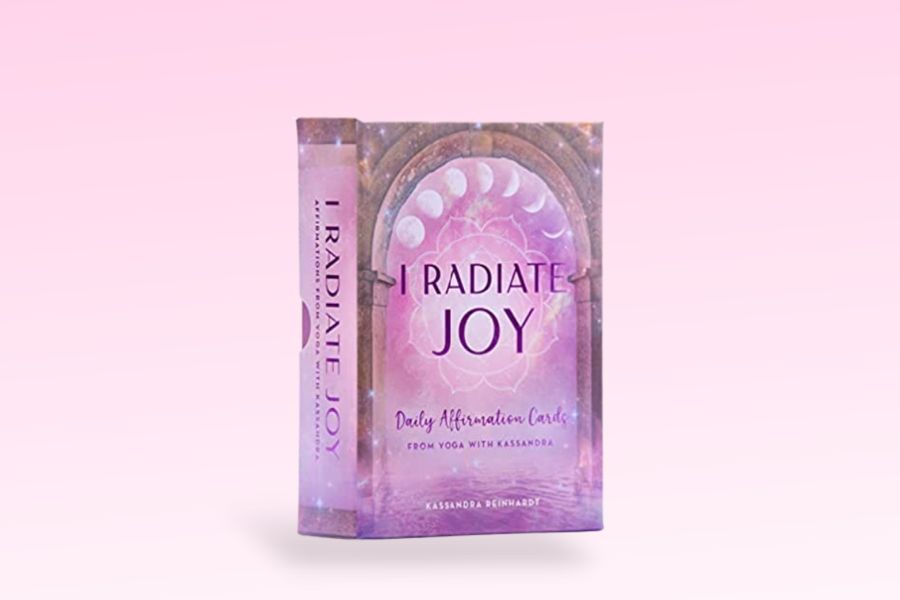 With this beautifully illustrated deck of inspirational affirmations from celebrated Yin Yoga instructor Kassandra Reinhardt of Yoga with Kassandra, you will be able to improve your well-being using inspirational affirmations.
The following are honorable mentions: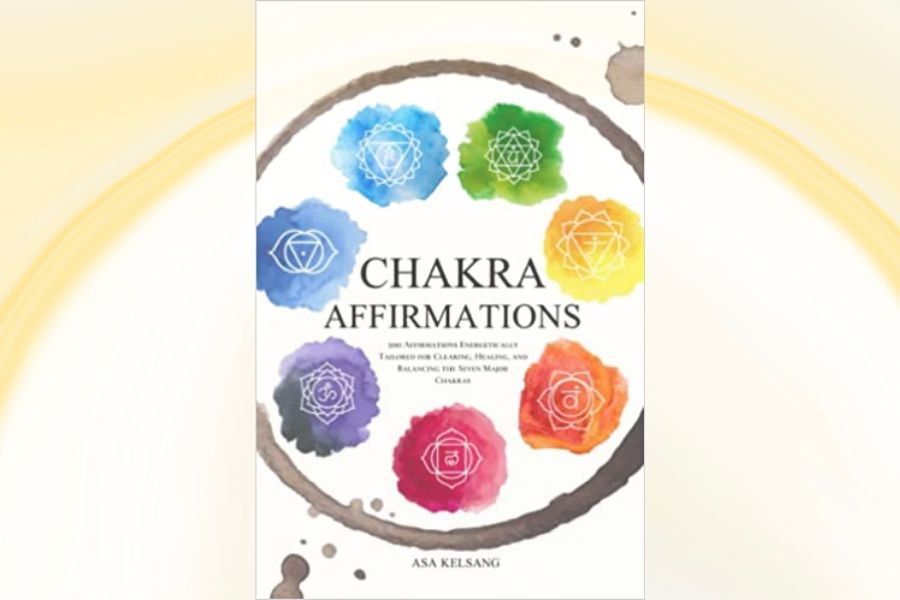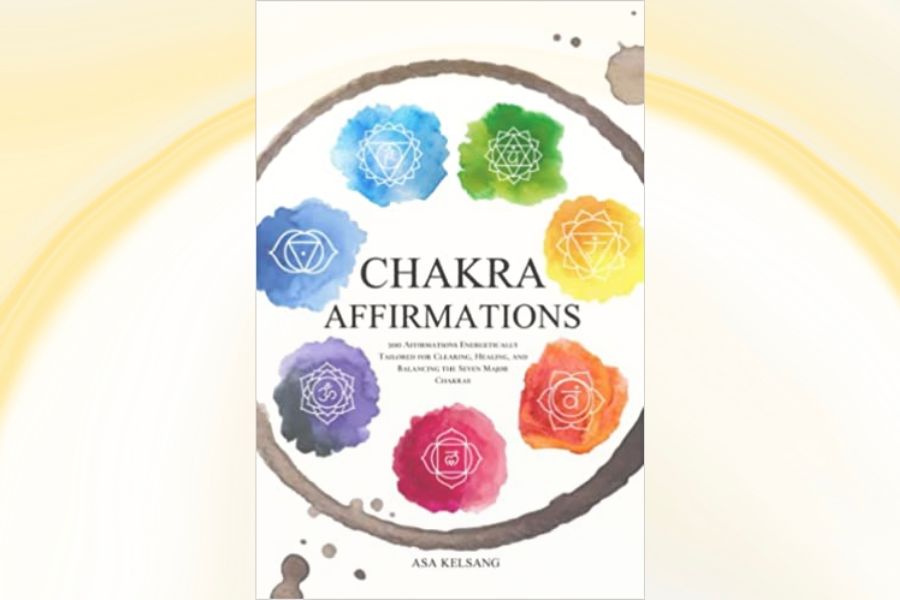 An innovative, powerful, and direct tool for resolving imbalances in the primary chakra system, this is a powerful and effective way to do it. 
Despite the fact that the chakras can naturally balance themselves by following holistic, healthy lifestyle practices, it is much more challenging to maintain that balance without conscious practice. 
There are a variety of experiences in life that can cause one's chakra to close, be damaged, or become clouded, without one even being aware that this has happened.
To prevent yourself from falling further into damaging behaviors and thought patterns, you can directly target these energy centers with constructive, healing intent.
2.
Image Arts Religious Boxed Christmas Cards Assortment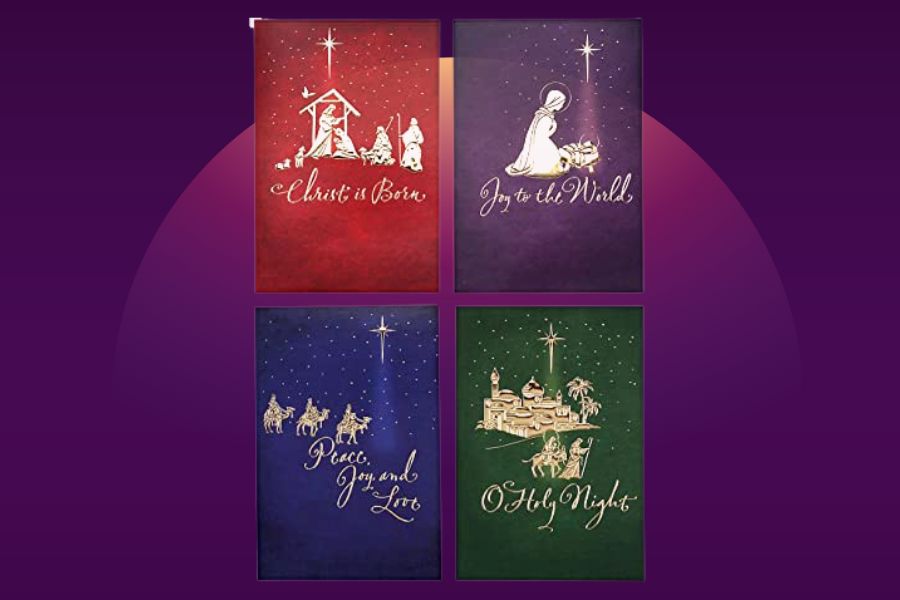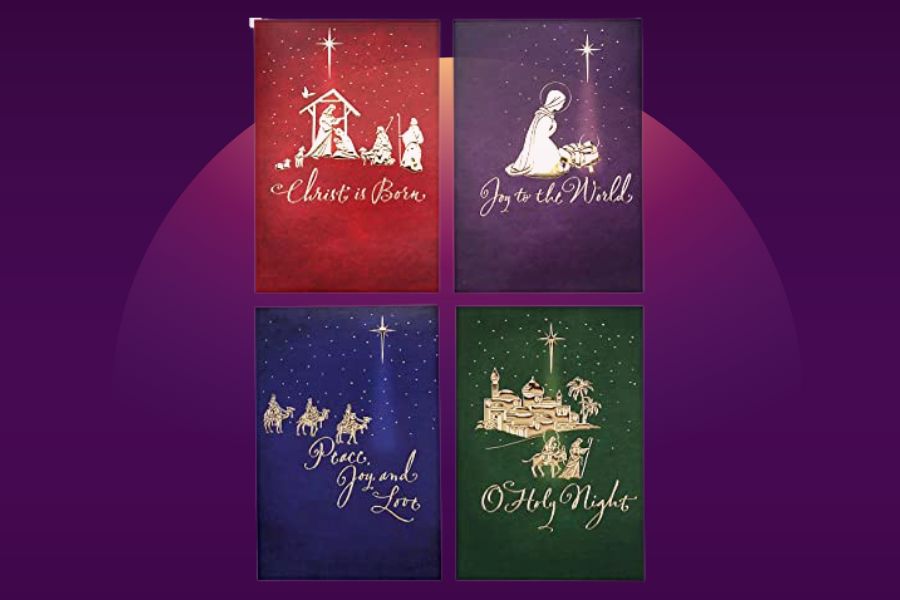 You won't have to worry about sending warm wishes to your family and friends this holiday season when you have this boxed set of religious Christmas cards at your disposal.
You might also enjoy: Top 40 Powerful and Positive Shifting Affirmations (Desired Reality) For 2024
3.
Sweary Affirmations: An Adult Coloring Book With Empowering Affirmations And Sweary Humor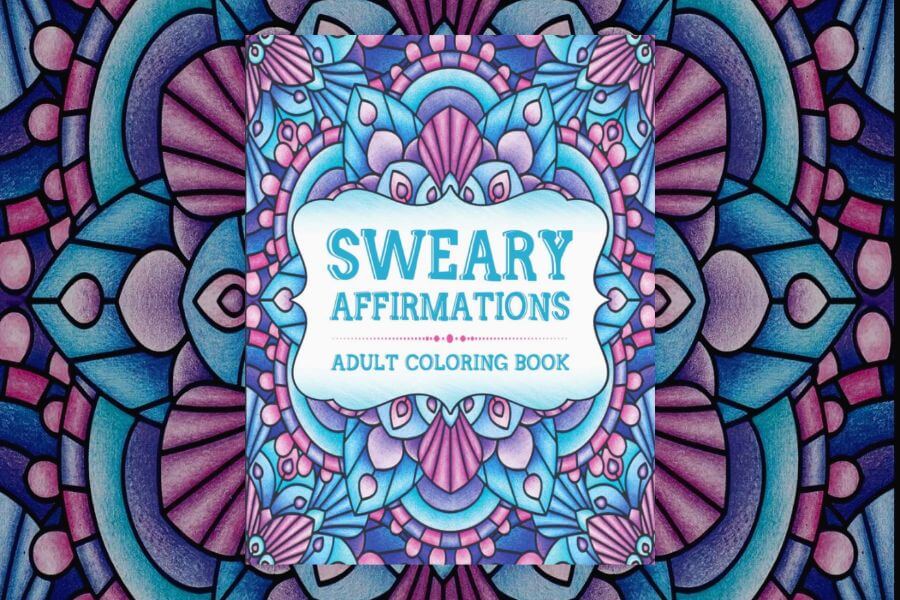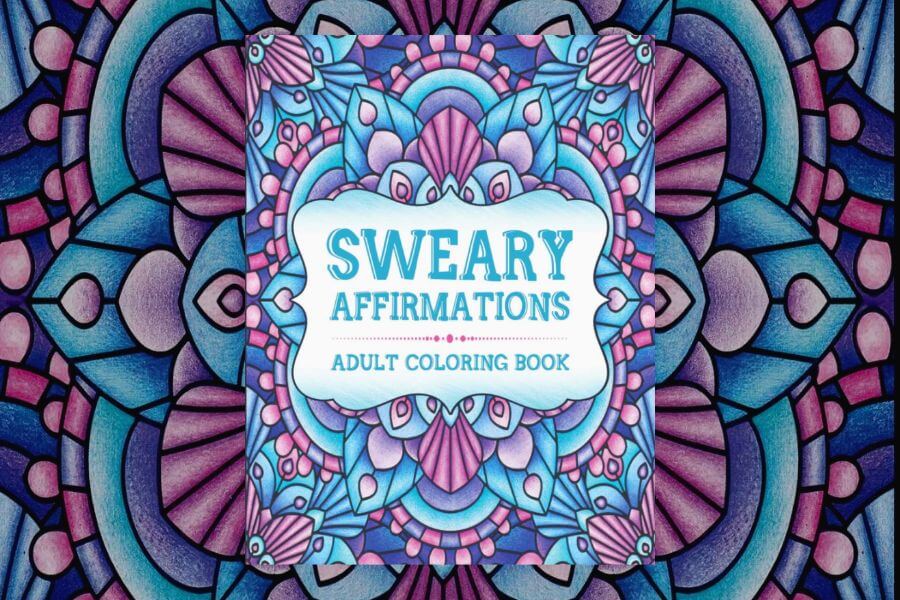 Put some cheerful profanity into your life and manifest positive vibes, self-love, and self-confidence! Taking a deep breath of the good stuff and exhaling the rubbish will allow you to relax and color each page.
There are a number of affirmations in the book that will encourage you to embrace your badassery so you can tell any negative thoughts to get off your back! 
If you want to know more about affirmations and their impacts, check this podcast:
Final thoughts
So there you have it—our list of the best affirmation decks you can try out right now! Please let us know if you were able to choose a set that fits your budget and style and that you are happy with.
Get in touch with your positive side and start manifesting everything you have ever dreamed of in your life. This world is full of love and happiness for you, and you deserve every bit of it.