Ever felt like you want to take your life to the next level? To finally become the person you are meant to be – the best version of you?
Well, at this point, these top 40 glow up affirmations may just do the trick for you!
Ready to start the journey? Let's begin 🙂
We recommend you watch this video as well:
What Are Glow Up Affirmations?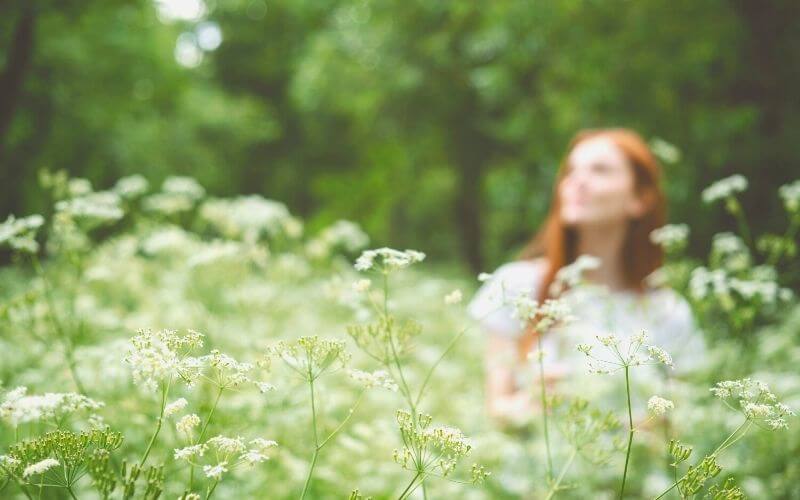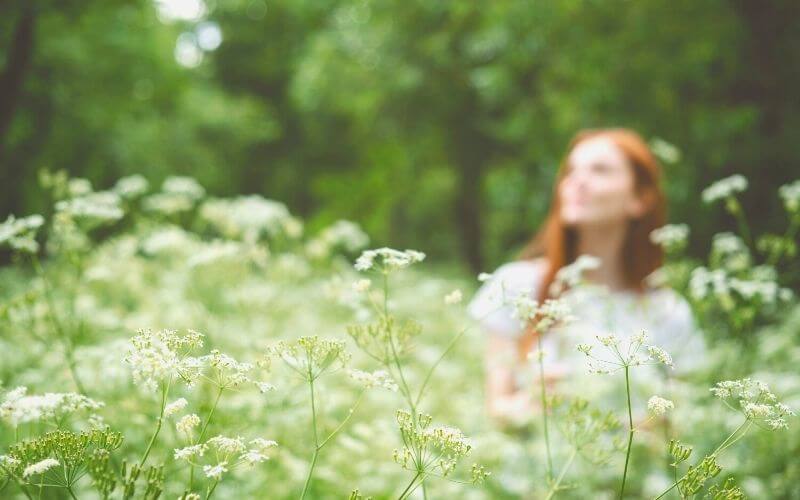 Glow up affirmations are positive simple statements that you repeat in your head or out loud that affect your subconscious mind.
Words are strong enough to change reality and what you dream about can become your reality. These glow up affirmations can help you focus on positive ideas about yourself, your life, and your goals.
According to the Urban Dictionary, "glow up" has been defined as an "incredible transformation or to go from the bottom to the top to the point of disbelief.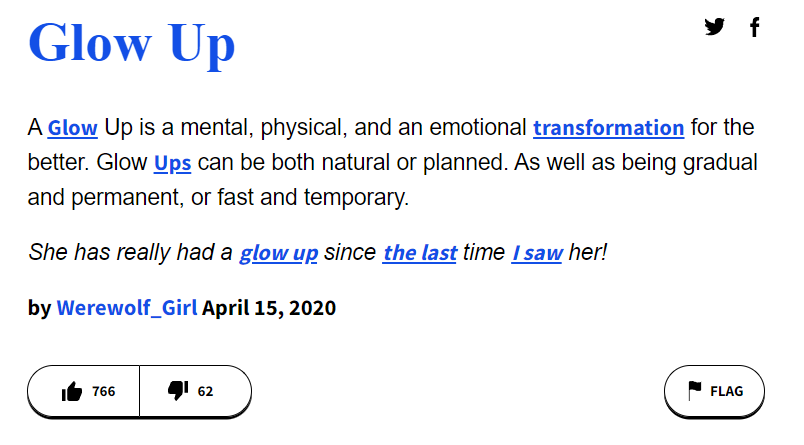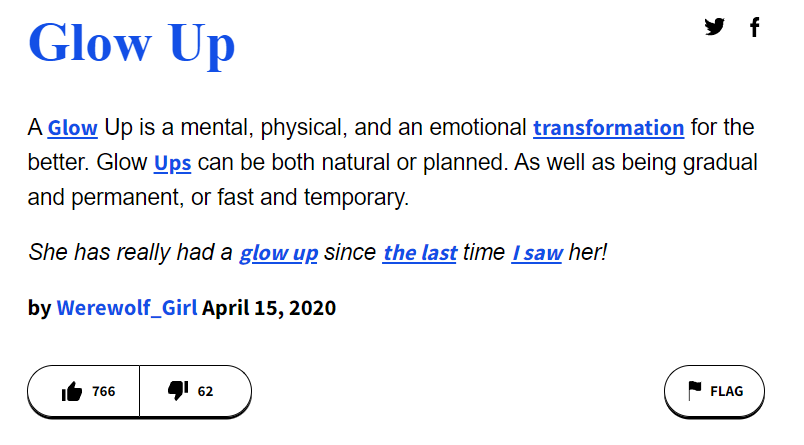 Affirmations can be used to change your thinking and change your life!
According to the law of attraction, you are capable to attract whatever you think of and turn your thoughts into reality. It is the power of the mind that can change thoughts into things.
How you are seeing yourself is how others will define you.
If you believe that you are not good-looking and confident enough, others will feel the same as you send out the negative vibrations but, you are capable of achieving whatever you think of. So why we should use glow up affirmations to glow up?
Before jumping into the affirmations we recommend you to check the top 40 powerful and positive shifting affirmations as well.
Now lets start!
Does Glow Up Affirmations Work?
Yes, glow up affirmations work when you use them constantly & correctly. glow up affirmations describe how you want to be. At first, it will be a little odd for you to repeat the same words constantly, but that doesn't have to be the case.
It might also not feel real & true, but as you repeat them and give them time to be a part of your subconscious mind, you will start believing it and eventually turn into reality.
If you have struggled with your feelings such as self-love and confidence, give affirmations a try.
]f you just commit to yourself to repeat or write down at least two or three affirmations each day for a month, you will see a major improvement in your overall mindset and how you feel about yourself.
Long story short; Remember, what you can conceive, you can achieve!
This quote maybe a good reminder to you:
"You are amazing, you are important, you are special, you are unique, you are precious, you are loved. Just keep moving forward!" – Unknown
How To Start Using Glow Up Affirmations?
The first step you need to take in your "glow up" journey is to work on setting and achieving personal growth & life goals.
Healthy goals and life changes can help stay focused on your end goal and what you ultimately want to achieve in life.
At first, you can start your day with these affirmations or end your day with them.
You can spend only 5 minutes of your time repeating these affirmations and absorbing positive energy, or depending on the need to absorb more calmness, self-confidence, and energy, you can increase your time commitment.
Here is how to practice your affirmations:
Start with a few deep breaths to calm your mind and body.
Repeat each affirmation at least 2 to 3 times.
Allow yourself to feel the effect & positive energy of these affirmations.
Also, if you do meditation before or after or while repeating the affirmations, it will have a greater impact on you.
I must also say that the usage of these affirmations is not limited to certain people, but every human being can use these affirmations and completely change his/her life.
The following list includes some of these magical affirmations that will glow up your physical and mental dimensions.
You might also enjoy: Julia Method Shifting
Top 40 Glow Up Affirmations
1- My mind is focused on becoming the best version of myself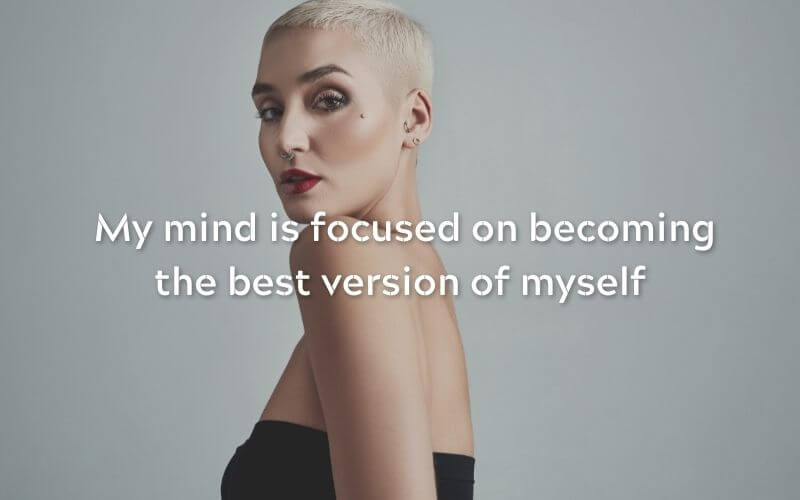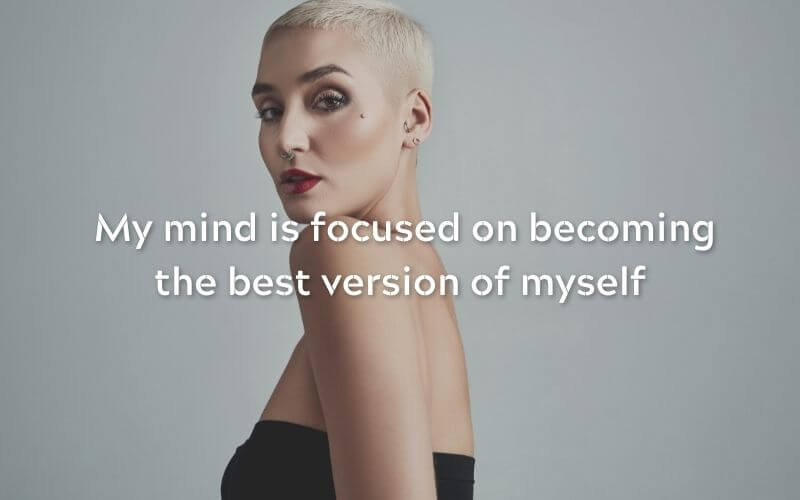 When you say this affirmation repeatedly, your concentration will develop more and more, so that you will not have issues with focusing on what you are doing.
2- I let go of any negative thoughts
This affirmation is one of those affirmations that I use myself & it really helps you to get rid of negative thoughts.
3- I'm taking control of my life
I think we all should have the ability of controlling our lives. This will help you to make your own decisions and at this point, the other's opinion will not affect your intentions.
4- I have a clear vision of myself
Visualizing what person you want to become is like you want to travel from one place to another, now when you have a clear perspective of the destination, your travel will be much easier and without the stress of which road should, I take or etc.
5- I release all worries about imperfections
This affirmation helps you to become more in love with yourself. Repeat it again 🙂
6- I'm becoming more confident day by day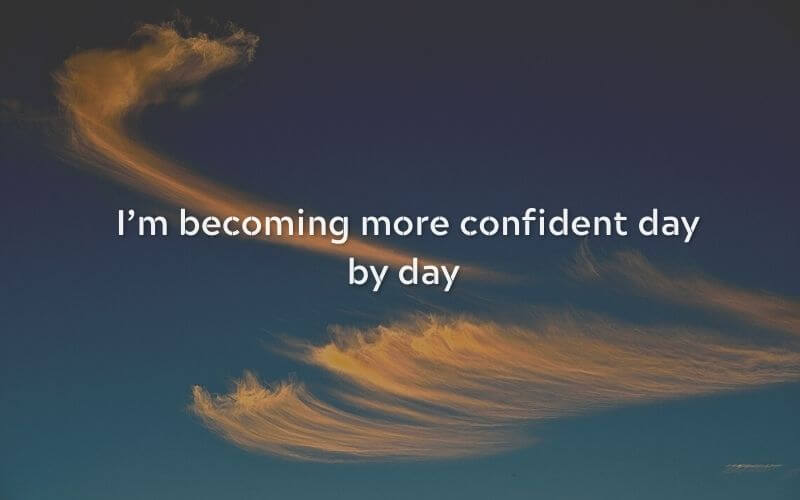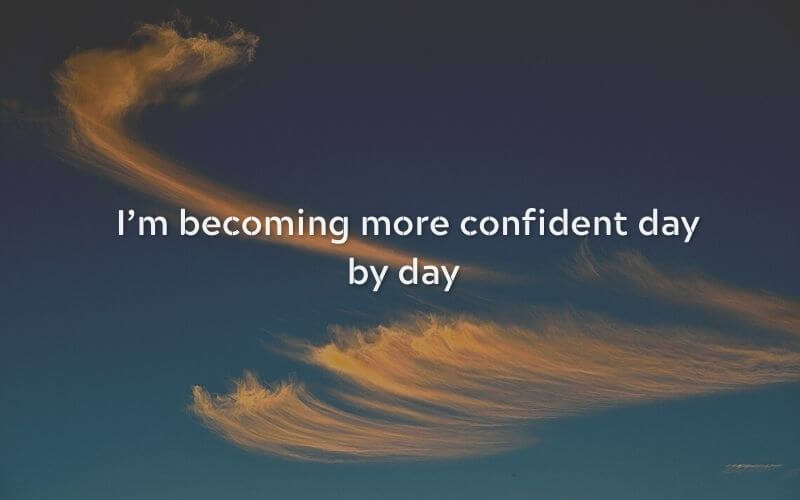 let me tell you something. When you have a goal and you are trying for it, your confidence will rise day by day.
7- I see myself as the person I want to be
This affirmation again means to visualize yourself in your mind as the person you want to become. I'm doing this in my life constantly and it really helped me even to more loving myself.
8- I feel more beautiful every day
This affirmation also helps you to love yourself more and more and also it helps you to accept and love yourself in the way you are.
Read More: The Dark Meaning of Back To School Necklace
9- I deserve to look good
At the time you're reading this I want you to know that you and every person in the world have its own beauty. The meaning of this affirmation is that you should take care of your beauty and respect and love it.
10- The more I love myself, the more beautiful I become;
This is proof of what I have just said above. I should mention this here; when you can be truly kind to others, be kind to yourself first.
11- The more I smile, the more beautiful I look;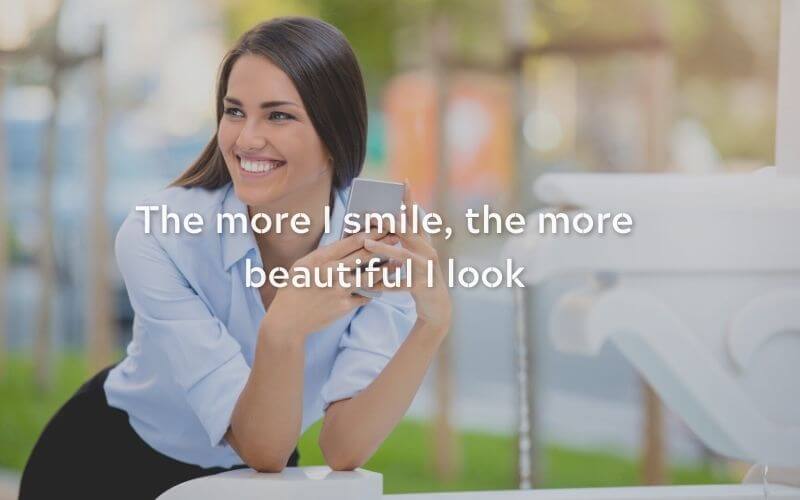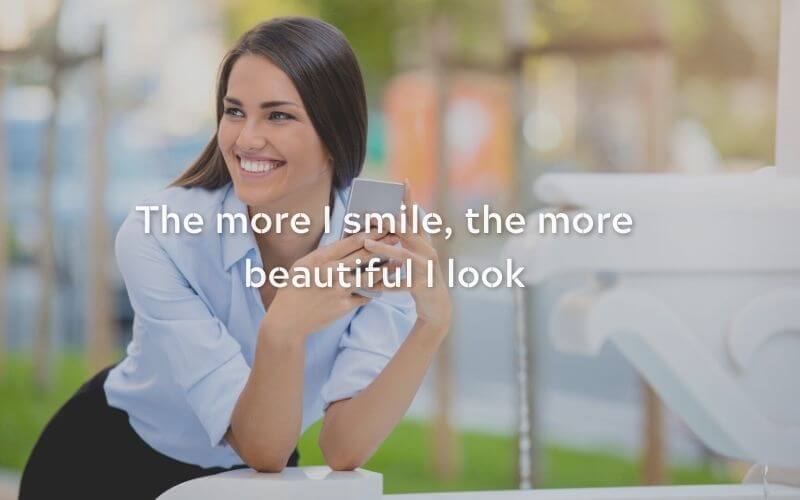 A smile will attract more positive energy and will transmit this energy from you to others. So just one little smile will make a difference.
12- I love taking care of myself
Taking care means don't let anyone hurt you and also if others have some behaviors that upset you, you will tell them to correct their behaviors with you.
13- My skin is smooth and healthy
Just use this affirmation even if you're skin is not that smooth and you have pimples and freckles on your face. you use this affirmation and repeat it constantly and you will see its result on your face and beauty.
14- Every day, I'm getting closer to my glow up transformation
Say this every day and you will become much closer to your goal.
15- Today, I look and feel beautiful
This affirmation will assemble lots of good feelings and positive energies for you. You just feel more alive.
16- I have a great sense of style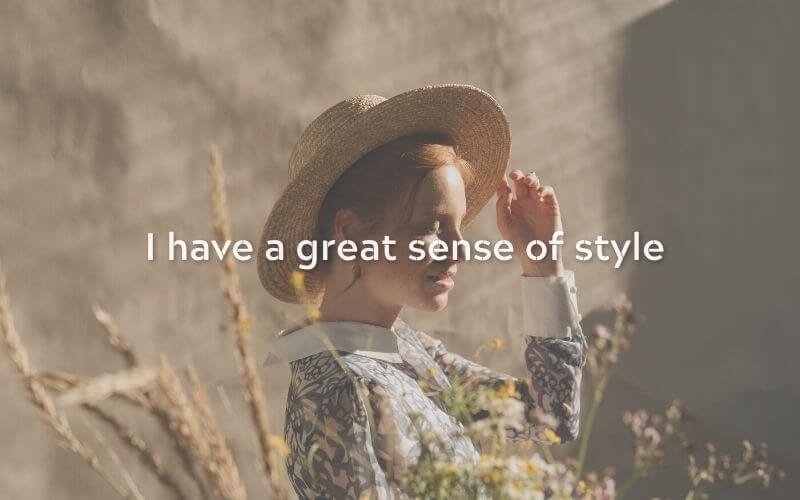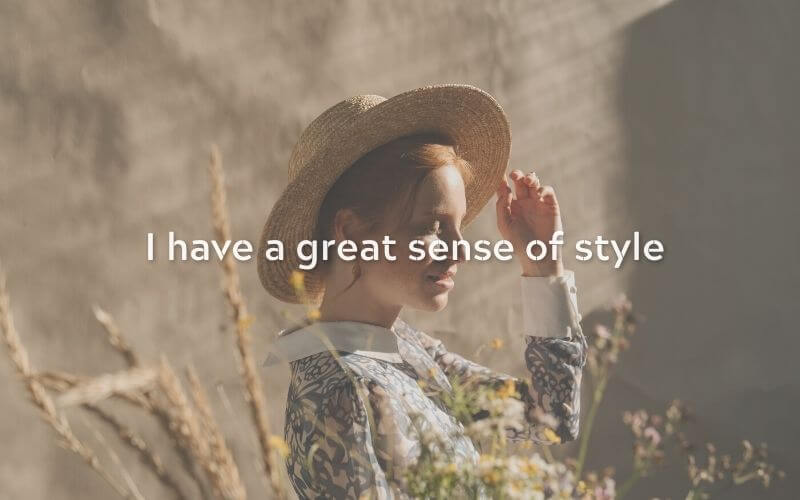 when you say this, you are respecting your style and the way you love to dress and even this affirmation helps you to find your own style. This means that you love yourself and you're worthwhile. Also, it will boost your confidence.
17- I'm proud of myself for wanting to change my life and body
Encouraging yourself for every little step you take to achieve what you want helps you to achieve it even faster!
18-  My hair looks healthy and shiny
Always remember to respect and love each part of your body and use any sentence to show this respect and love. Be thankful that your body and your soul are always at your service.
19- I know that true beauty comes from within
All of us know that only exterior beauty is not enough and also it's not true beauty, but true beauty is inside of your heart.
20- I am expanding my perception of what is possible for myself
This affirmation helps you grow from every aspect.
21- My mindset is evolving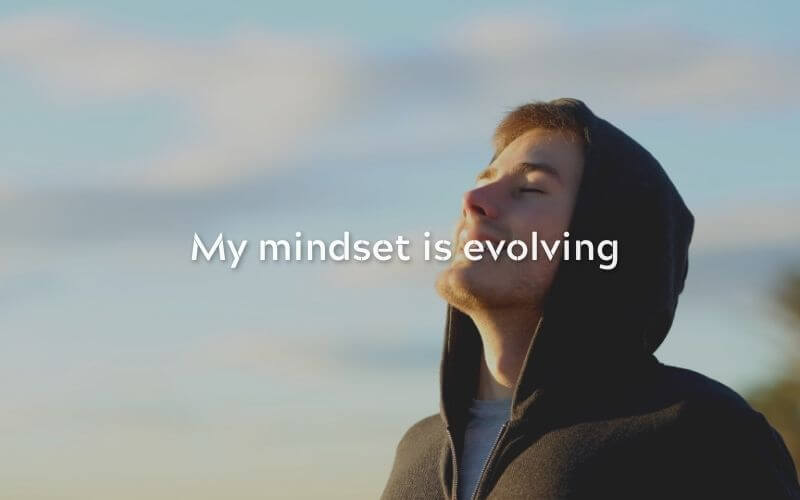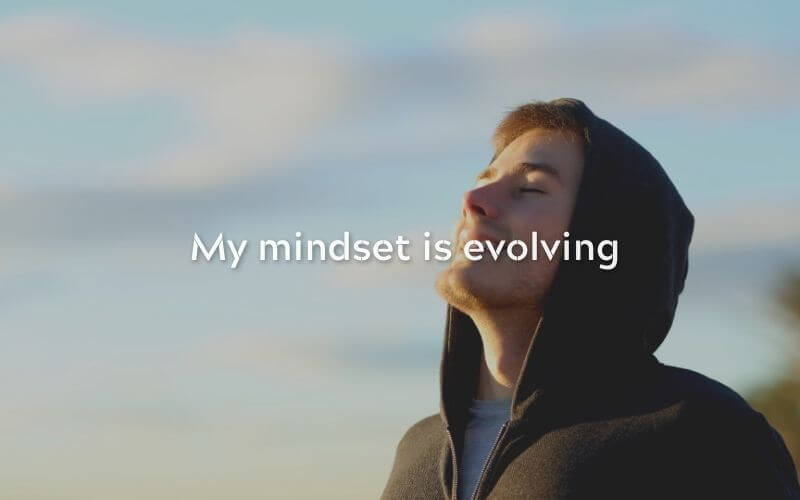 There is a subject in psychology called suggestion which means you want to convince yourself or someone else that a thought or idea is right and correct, and the result is you will be convinced to think and behave in that way, and also your mind will expand.
22- I focus on my growth
Focusing is what you need to accomplish your glow up transformation.
23- I feel good in my own skin
One thought that can help you love your face and body is that god create your face individually and your beauty is individual and no one else has it. This means that you're special.
Read More: How To Manifest Someone To Be Obsessed With You
24- I am confident in my abilities
Confidence act as a catalyst and will fasten your speed at achieving your dreams.
25- I'm proud of what I have accomplished so far
Always be grateful for what you've done till this moment and what you have already. Don't be mean and ungrateful to yourself.
26- Every day, in every way, I'm becoming better and better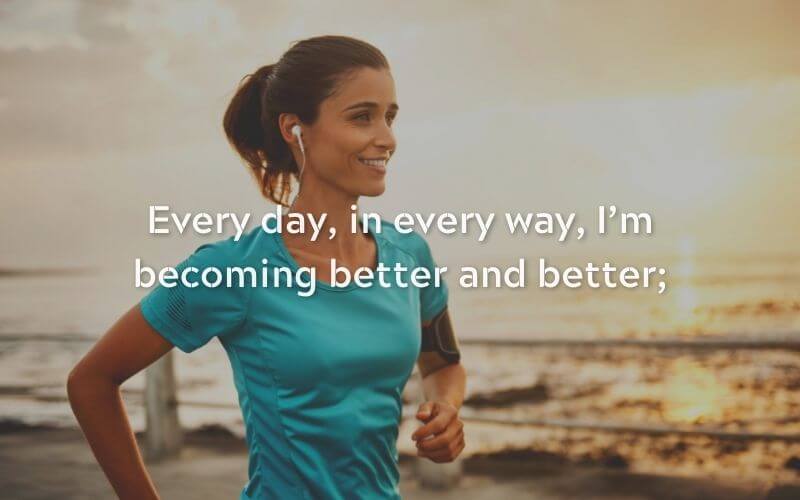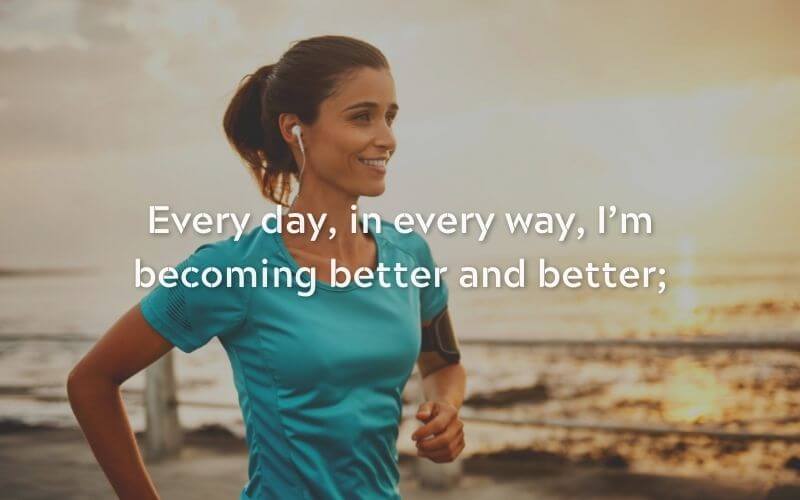 tell yourself again and again that you're developing and you really feel the changes, because when you believe it will come to reality.
27- I trust myself to create an amazing life
You are responsible for your life so you should promise yourself to make an ideal life for yourself. The dreamy life that is in your head and you wish to have it, it can come true if you understand that you deserve the best and nothing is impossible.
28- I always make myself look and feel the best
This means that you love yourself and the way you look is important to you.
29- I am beautiful
This affirmation looks simple but it has a great influence on your mind and the way that you see yourself.
30- I love myself
this affirmation is the most effective and powerful affirmation on the list because the basis of any changes in your mind, your outlook, your behavior and etc. is unconditional love to yourself.
31- I radiate beauty from the inside out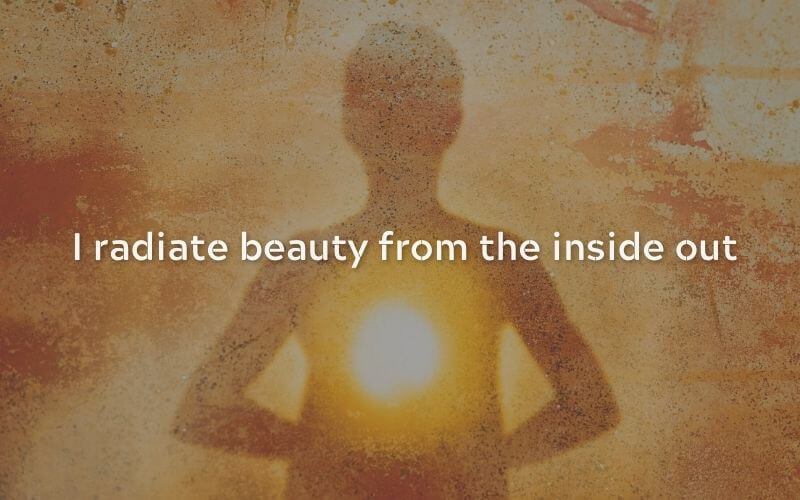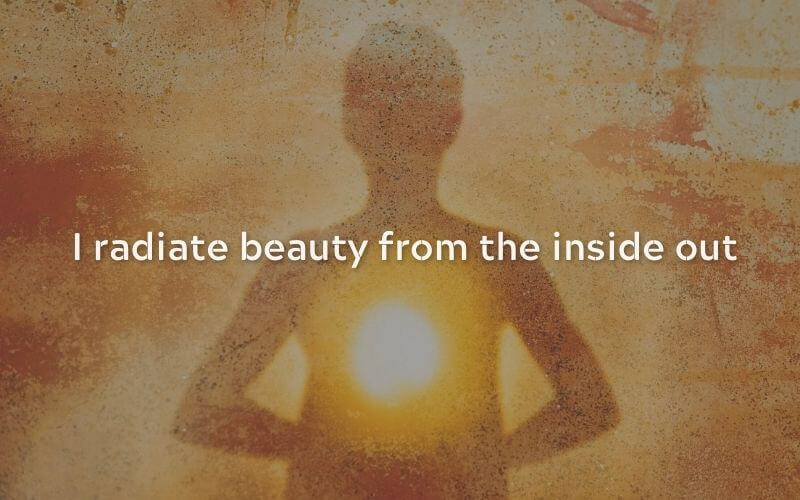 This means that your inside act as a magnet and will attract any positive thoughts and things, of course, it attracts negative thoughts too, but it depends on you to let which thoughts go through your mind and body.
32- My relationship with my body is great;
I know that you keep asking yourself why we are repeating this sort of affirmation in this list. Well, I understand that. this is because you didn't understand the importance of this affirmation deeply.
So let me tell you with one simple sentence; when you don't love yourself and don't show respect to your body, don't expect others to truly love you or show respect to your body and opinions. I think now you get it!
33-  I am unique and special
I truly wish every human being understand and believe in this affirmation.
Read More: Top 40 Lone Wolf Quotes
34-  Every part of my body radiates beauty;
Again and again, if you want to really change and accomplish this glow up transformation successfully, make yourself a believer.
35- I feel more beautiful every day
When you believe in your beauty you will do anything to take care of it.
36- I love myself fully, deeply and completely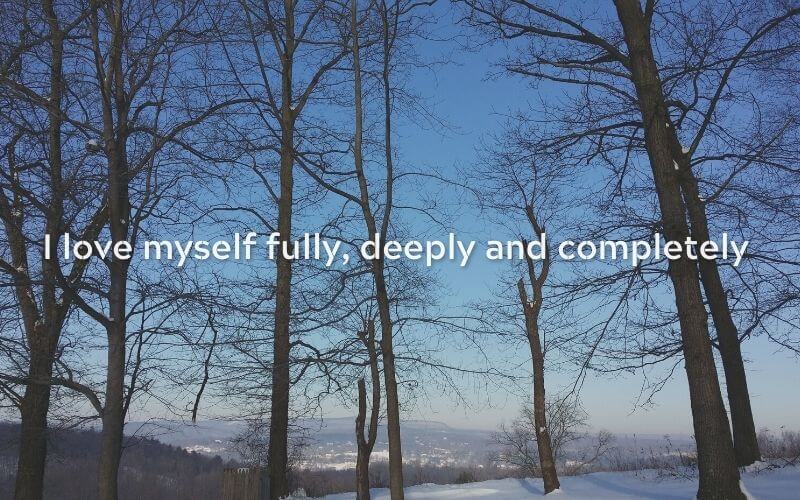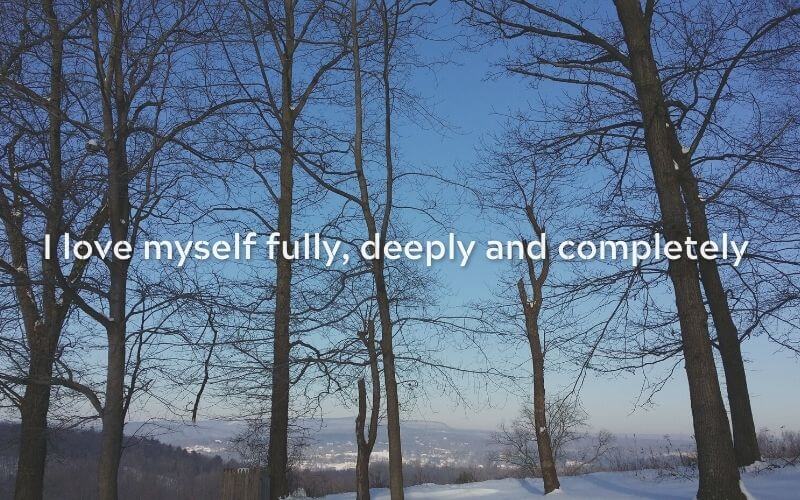 Love yourself more than any other person in this world. That's the secret to having a joyful life.
37- I am a magnet for love and positive attention
You are powerful enough to attract any good and positive thing in this world.
38- My love for myself is unconditional
That's what I've just said in one of the affirmation's explanations. I added that in the format of an affirmation so that you would have it on your affirmation list. Don't remember to write down these affirmations.
39- My confidence is growing every day
I've seen the effect of this affirmation on my glow up transformation.
40- I control my fears, they don't control me
I really love this one, it helped me to pass my fears.
All you need, gathered in a podcast:
Conclusion
It doesn't matter what life has thrown at you; it's your responsibility to take care of yourself and learn how to love the skin that you're in.
It takes time to glow up the way you look and feel about yourself. It is not a quick fix or a way that can be done in a week. But don't be disappointed and unmotivated.
Don't waste your energy on negative thinking and focus more on what makes you happy. Make these glow up affirmations a part of your daily routine.