Why do I think I'm going to die soon? This is a complicated question that is not easy to answer but here we have a good explanation for it. Among all the creatures on the planet, human beings are the only species that are aware of death.
Other creatures experience death fear only when they are confronted with their predator; however, mankind can be afraid of death at any place at any time.
So it can be claimed that almost everybody experiences fear of death. Even in existentialism, there is a concept called "death anxiety" which refers to the anxiety people experience as a result of thinking about death.
Therefore, fear of death is almost a common phenomenon and everybody undergoes it and it's good to know a limited amount of death is anxiety is normal and even helps you stay away from dangerous situations.
But some people suffer from extreme forms of death fear which can be really annoying.
In this article, you will read whatever you need to know about why you feel you're going to die soon.
But before moving forward we strongly recommend watching this video from Therapy in a Nutshell Youtube channel:
 Why do I feel I'm going to die soon?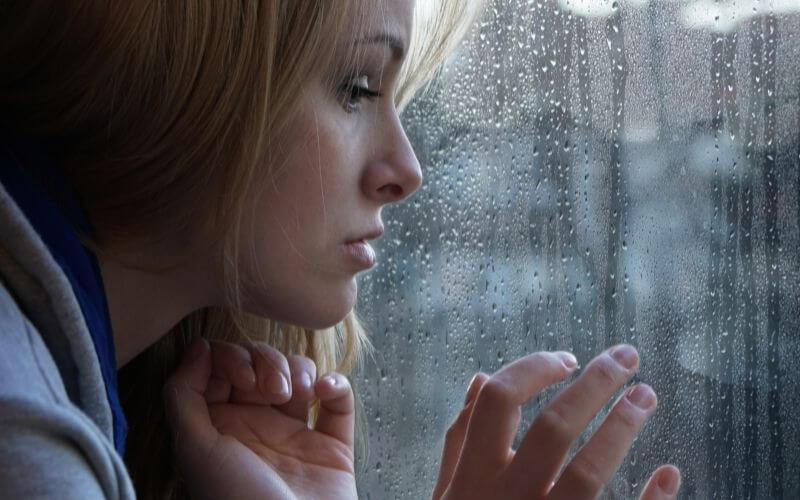 There are many reasons why you might feel this impending doom. But one important thing is being diagnosed with anxiety and depression. These anxiety disorders cause some negative vibes and make you feel blue and disappointed.
You might feel you are not motivated to do anything, you feel tired all the time and you don't want to hang out with friends and family. You might even lose your appetite and find it difficult to go to work or study. Due to all these feelings, your subconscious can imply a sense of death.
People who suffer from panic attacks usually experience fear of death too. When their attacks occur they undergo sweating, increased breathing and heart rate, and a sense of explosion in their head.
Read More: Top 30 Insanely Powerful Shifting Affirmations
At the time they experience these unpleasant conditions they feel they're going to die and cannot survive the attack.
And until the next time their panic attack happens, they suffer from death fear the whole time. So, your mental health plays a significant role here.
The other factor can be the death of a loved one or a public figure. Because intellectually we are all aware of death, but we might not accept it deep down and even deny it.
However, when someone who matters to us dies we are reminded that death is general and much closer than what we think. By witnessing other people's mortality, we will be reminded of our own.
We can even say this kind of fear of death has increased during the Covid-19 pandemic. Because we all lost some close friends and relatives due to the virus, and their sudden and unexpected death made us fear death.
The other reason you might experience the horrible feeling " I'm going to die soon" is death anxiety.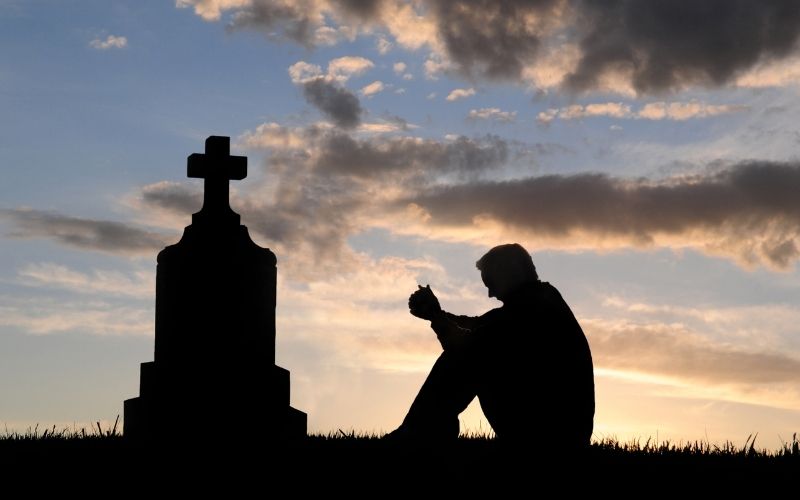 This is an existential concept that has been examined by some great psychologists like Erick Erickson and Sigmund Freud.
As mentioned above, a human is the only creature that knows he is going to die. This awareness leads to death anxiety.
When you think about the concept of death you feel everything will be destroyed after death, all your dreams will vanish and whatever you've achieved will disappear.
You will be apart from your loved ones and in short, you would not exist anymore. All these thoughts make you constantly feel that after death your sense of self will be eliminated and all your efforts would be meaningless.
This might make you feel disappointed, depressed, and unmotivated. So such feelings together can make you afraid of death.
People who suffer from serious medical conditions, like cancer, panic attack, or other serious health issues are more likely to experience higher levels of death anxiety. Because they undergo a lot of physical pain and this pain reminds them of the fact that they are close to death.
Moreover, people who suffer from their parent's and children's death usually experience higher levels of death anxiety compared to the ones whose parents and children are alive.
One other reason that makes you afraid of death is that you might not be living your life up to your standards.
When you don't try to make your dreams come true and live your life the way you've always wanted, you always fear that one day soon your life will end without living it the way you wished.
Actually, it can be said in this way:
Fear of death is fear of an unlived life.
As long as you don't live your life with all its potentials you will always carry the burden of death fear on your shoulders. So just take a look at your bucket list and try to fulfill it.
Whatever the reason, it is important to keep in mind that your thoughts about death are not going to kill you. Actually, in many cases, our brain is a liar and wants to deceive us. It appears that just being aware of the fact that your anxious thoughts are not equal with the reality, can be soothing.
You Might Also Enjoy: My Wife Yells At Me! 7 Ways To React Properly
An extreme form of death anxiety: Thanatophobia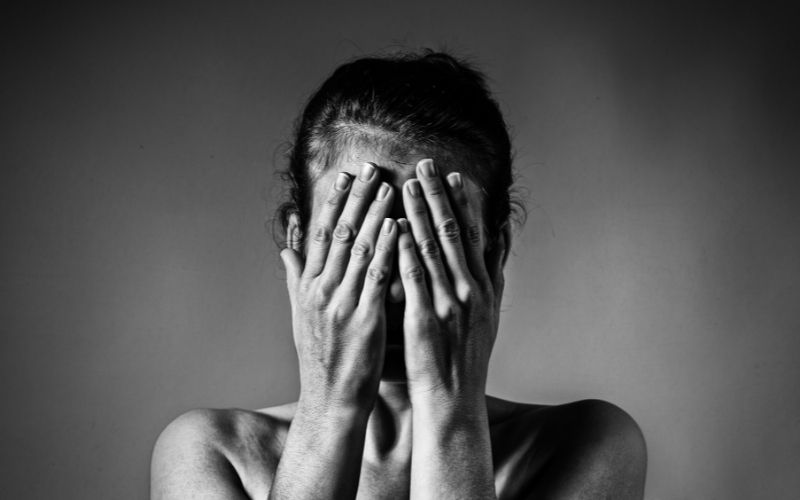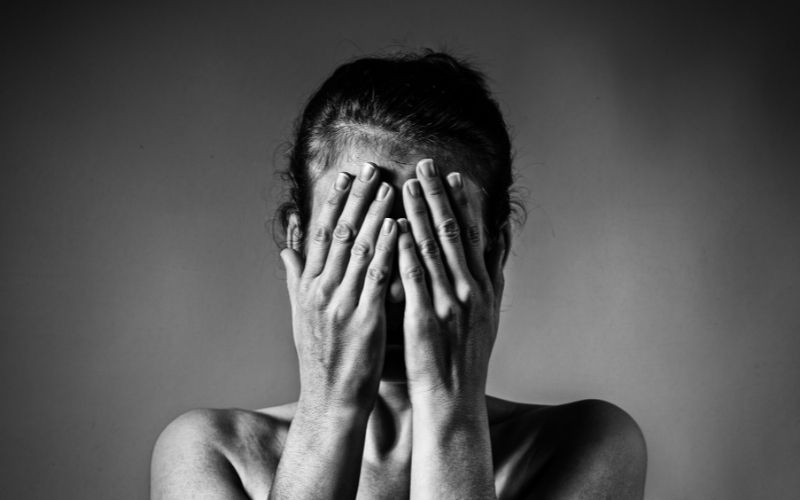 It is natural for everybody to experience a normal level of fear of death as a trait and from time to time. This kind of death anxiety is more common in women than men, peaks at the 20s and young age, and fades with age.
However, it should be noted that women experience another peak of death anxiety in their 50s.
But some people constantly experience death anxiety as a state.
Death anxiety can make this kind of person completely dysfunctional and affect their life negatively.
This condition is called thanatophobia. This is not considered as a disorder in the Diagnostic and Statistical Manual of Mental disorders.
But it can manifest itself in other disorders. Namely, panic attacks, OCD, GAD, and depression. These are some of the symptoms of thanatophobia:
Panic attacks
Pain in stomach
High breathing and heart rate
The constant thought of death and feeling anxious about it
Sweating
Dizziness
Some psychological treatments like CBT can be really helpful to cure thanatophobia. CBT or cognitive behavioral therapy is a psychological approach that focuses on fixing your dysfunctional thoughts and behavior and making you more resilient.
If the anxiety one is undergoing is really severe, medications can also be prescribed by doctors to cure the condition. However, this phobia cannot be addressed directly, and by treating underlying disorders such as GAD or OCD, thanatophobia can be cured.
The other thing to bear in mind is that the Covid-19 pandemic can trigger thanatophobia. So by trying to protect yourself against the virus and paying attention to the protective procedures, not only you would reduce the risk of being infected, but also you can prevent the severe form of death anxiety.
Read More: What is a Mommy Dom
What can I do when I feel I'm going to die soon?
When these feelings come to you the first and most important thing to bear in mind is to remind yourself of the fact that your thoughts are not true and they do not control reality.
Then you should try to take some deep breaths, this will help you relax and get a little less anxious.
The next helpful thing is to get some fresh air and drink some water.
You should also try to distract yourself from the anxious thoughts by getting involved in your favorite activities.
Next, it would be good to talk to some friends who you trust, don't be afraid that they might judge you or think of you as a crazy person.
Close friends can always understand you and empathize with you.
So talking to them can really reduce your worries.
But if your death anxiety is getting in the way of your life and stops you from working, studying, having fun, and hanging out with friends, you should immediately talk to a psychologist and get some professional help.
Because the longer you don't get help, the more serious and complex your condition will become.
Read More: How to Use Dark Motivation to Grow Success
What can I do to overcome my death fear?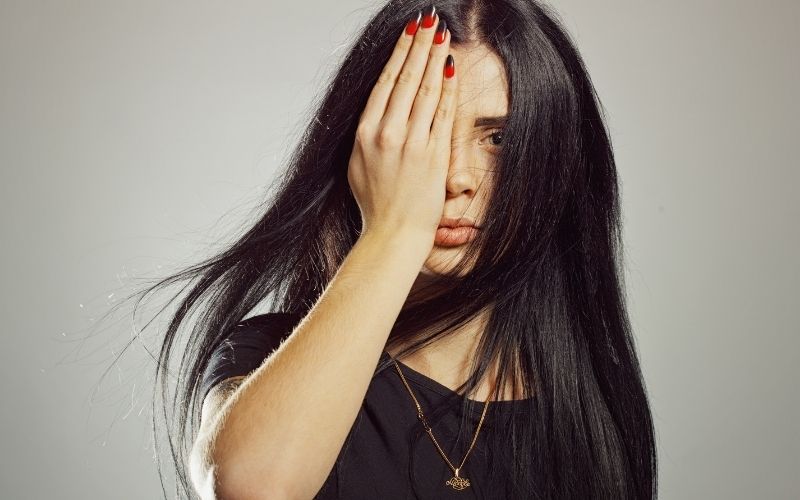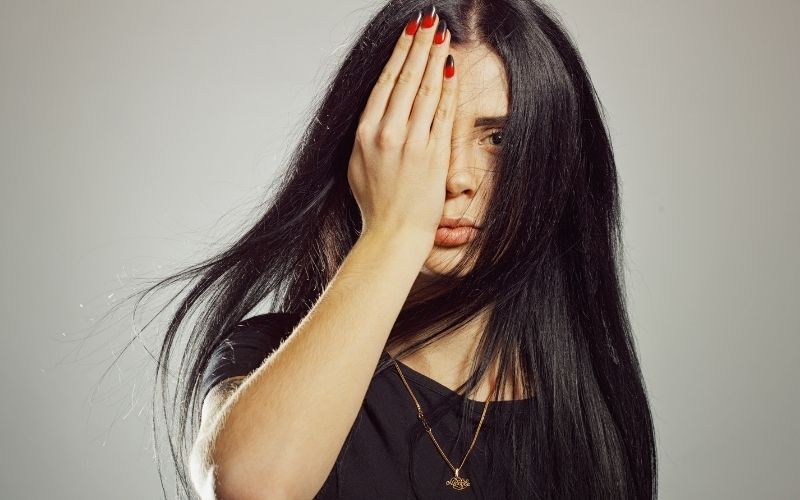 If you are undergoing death fear, you don't need to worry much, because there are a lot of ways to curb your anxiety.
You should just find the way that works the best for you and be persistent with that. Here are some methods you might find useful in pursuing a healthier life.
1- Consider death as a part of our nature
The moment you accept death as our inevitable destiny, a big part of your anxiety will vanish. Death is general, and no one can escape from it. As we are given birth, we should undergo death too. just consider it in the big picture and as a universal concept. Keep in mind that without death our lives would have lost their meaning, and we would have got stuck in the endless and meaningless cycle of life. So somehow we should all be thankful that death exists!
2- Try to live better
As mentioned before, the dreams you have never made them come true can increase your death anxiety. So in order to beat this feeling, you need to start making some changes to your life. you don't necessarily need to do anything big and phenomenal. Always remember the smallest things can make the biggest difference. You can just start by trying to exercise or spend more time with your friends and family.
Read More: Mommy Dom
3- Take control over your life
You deserve to live a life based on your terms and values. You should appreciate the opportunity you have been given to live and make the best use of it.
Don't waste your time staying in a relationship that doesn't satisfy you or working in a job that doesn't fulfill you.
Figure out what your values and standards are and prioritize your life according to them. If you care about your relationships, make sure you spend a lot of time socializing with your beloved ones. If you care about personal growth, try to do whatever you can to improve your skills and competencies.
Don't let your fears control you, instead of live your life without any regrets.
4- Read self-help books about death anxiety and mental health
Death anxiety is one of the most fundamental issues of human history. So there is a lot of good literature on the topic. Many philosophers, religious leaders, and psychologists have discussed this topic, so you can learn about it from different perspectives.
We suggest you read existential psychotherapy written by Irvin D. Yalom. This book covers several existential anxieties, including death anxiety. And explains everything about it in a simple language with a lot of examples and case studies.
5- Try to add meaning to your life
Regardless of your religious beliefs, spirituality and meaning are the lost elements of modern human life.
Modernization has turned us into a stranger with ourselves and our lives. We are so busy with different responsibilities, that no time is left to think about some of the most important and difficult questions of life.
This situation will lead to a lack of meaning. When you don't have meaning in life, you don't know why you are living.
So you will be afraid of death because you are living your life without knowing what you really want from it. You should try to create personal meaning for your life, you should also know why you are living on this planet.
This way, whenever you get anxious, you can remind yourself of your life purpose.
Read More: Dealing with friends that abandon you
6- Try to stay mindful
Mindfulness techniques help you to stay in here and now and avoid thinking about the future or improbable events. If you stay focused on the present moment, you can save your energy and invest it in important parts of your life. Whereas, worrying about how you might die in the future is an energy vampire and leaves no power for following the aspects of your life that really matter to you. Meditating is a good way of staying mindful. You can spend 20 minutes a day meditating. There are various meditation methods, but the simplest one that actually works really well is focusing on your breath and just watching yourself inhale and exhale. You can also try to dim the lights and lit up some candles to set the mood.
7- Exercise
Exercise is one underrated method to solve many of our issues. By playing any kind of sport, you can stay mindful. In addition, exercising can improve your relationship with your body and make you more aware of your connection with the universe. Since a big part of death anxiety stems from anxiety and depressive disorders, sport can be really helpful. because by releasing dopamine, the happiness hormone, in your brain you will feel less anxious and depressed.
8- Try therapy sessions
As we said, not living your life up to your values can lead to death anxiety. A therapist can help you find out the deep roots of your problem and help you overcome them. Sometimes our problems are so severe that we cannot deal with them on our own. So we need to get professional help to feel better.
Read more: Julia Method Shifting 
We recommend you listen to this podcast as well:
Bottom line
There is no shame in being afraid of death. It is not easy for anyone to deal with this fear. But we should always confront our fears to be able to beat them. So don't be afraid to ask some of the most difficult questions of life. Finding the answer would absolutely be difficult, but it will lead to some new levels of faith and wisdom. Try to consider death as a gift that helps you live your life in a better way. Because if our opportunity to live was unlimited, we would have never appreciated the value of life.