You might recognize Miles Fairchild from Floria Sigismondi's horror film The Turning. In this post, we are going to talk about his personality and other little details about him that might have escaped your notice in the movie.
So make sure to stay until the end as we reveal some MBTI personality types and more.
"SPOILER ALERT AHEAD"
Here's the plot for those who haven't watched the movie so they feel included.
An isolated Gothic mansion in the Maine countryside houses two orphans who are taken in by Kate Mandell as a nanny. Soon, she discovers that Miles and Flora are emotionally distant and unstable.
She begins to suspect that an evil force lives in the estate's dark corridors as strange events begin to plague her and her siblings.
We recommend you watch this beautiful trailer of The Turning before reading the post:
Is Miles Fairchild a good person?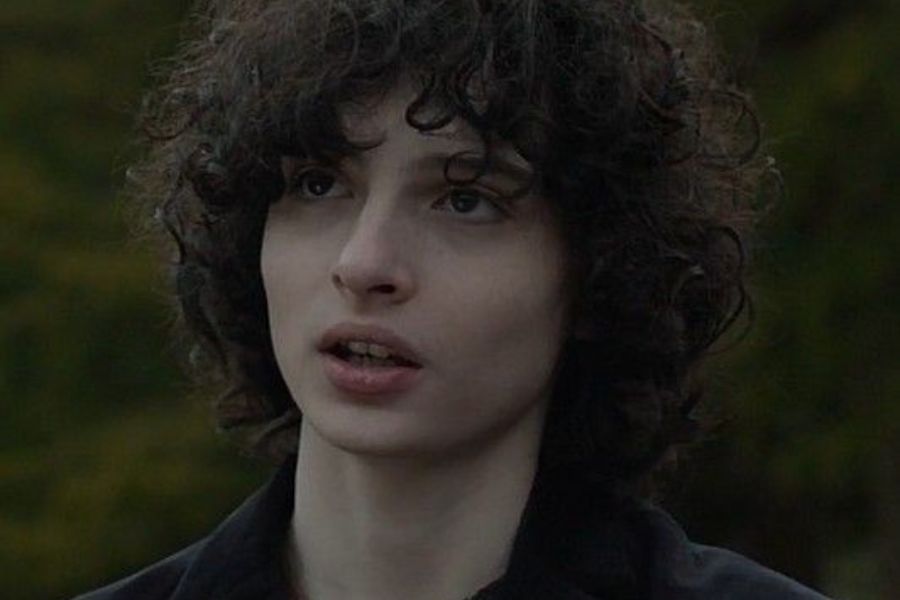 As the story unravels, we see some mysterious behavior from both Fairchild siblings. There are two possibilities for Miles, either he is cunning and deceitful or simply an innocent and well-mannered young boy.
After changing her mind repeatedly, the governess doubts Miles' true character. As soon as the governess meets Miles, she is struck by his "positive fragrance of purity" and the sense that he has only ever known love. Due to his beauty, she excuses him from any potential mishap. 
Yet she also senses a disturbing emptiness in Miles, an impersonality and lack of history, as though he is less than honest.
Once the governess begins having her supernatural encounters, she believes that Miles is plotting evil deeds with his ghostly counterpart, Quint, and indeed Miles exhibits strange behavior.
You might also enjoy: The 15 Best Inspirational and Motivational Zootopia Quotes
For example, he plans an incident so the governess will think him "bad," and he steals the letter she wrote to his uncle. Mrs. Grose tells us that Peter Quint was a bad influence on him.
Still, we cannot measure the extent or precise nature of this influence, and Miles's misdeeds may be nothing more than childish pranks.
The fact that Miles is otherwise enjoyable and well-behaved suggests that the sinister quality of his behavior exists only in the governess's mind.
The governess eventually decides that Miles must be full of wickedness, reasoning that he is too "exquisite" to be anything else, a conclusion she bases only on her own subjective impressions and conjectures. 
Overall, Mile's character is between doing the necessary evil for the people he loves and making them think he might be the bad guy. 
How old is Miles?
It has been confirmed that in this universe, Miles Fairchild is a 15-year-old, eight years older than his little sister Flora, who has been back from boarding school in the first half of the story to be proven that he got expelled by his school because he was found strangling another student. 
Miles Fairchild Personality Type, MBTI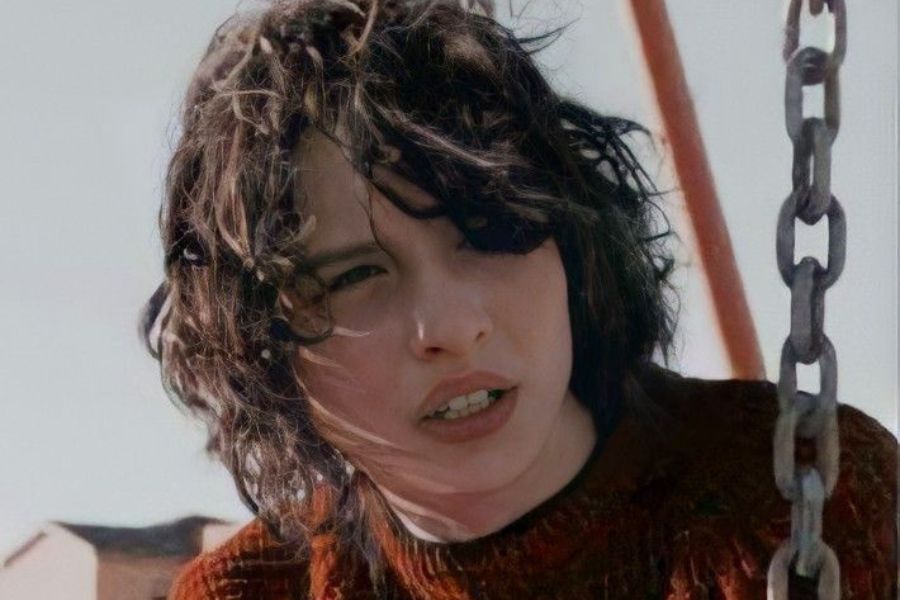 Miles Fairchild's personality type is INTP, which means he has a fascinating and vivid personality. He is the only one among all of the characters in this series who has a "job," and he has to do it. He also has a particular and essential role in the story that is crucial to the plot, and it is complicated for him to let that go.
In addition, he is a person who has a good and pure heart. In the midst of all the chaos and madness, he does his best to bring order and peace even though he might get hurt in this process.
You might also enjoy: Top 20 Master Oogway Quotes to Inspire You
Miles Fairchild style
Miles's style is another reason he got popular among many fans. He usually dresses in long sleeve sweaters and coats, which are primarily oversized and vintage. Even though he was a 15year old in 1994, he chose to style himself like an adult. That's why many fans thought he was more than 18 when the film aired in 2020. His style mirrors his maturity and wisdom in many ways.
Also, the color palette for his wardrobe is amazingly done, as he usually wears dark clothing like reddish or black sweaters to go with his noticeably pale skin. That way, his face is more stand out than his wavy hair. His character's influence on fashion was so bold that his famous red sweater lool alike was sold quickly trough out the US after the premier of the film.
Actor Finn Wolfhard About Miles Charchter
20 years old Canadian actor Finn Wolfhard, in his interview for the film premier, said that he really enjoyed playing Miles as his character is far from his own personality and character.
That is why it was challenging for him to understand miles' actions and behaviors in some situations. He also added he never saw himself playing in a horror movie and portrayed himself as the bad guy in the story.
That is why he was relieved when he read the final.
"What I worked on with Floria and my acting coach, Ben Perkins, was that he constantly has a wrestling match with himself," Wolfhard told POPSUGAR over the phone on Jan.
"He's an unpredictable character. He's constantly flip-flopping, and we even established his little tics. You're curious to know if he's struggling with a disorder or if he's paranormally affected. It was an interesting character to play."
Motifs and symbolic details are also laced throughout the film, hinting at the complexity of each character.
Miles, in particular, has an affinity for spiders — creatures that often represent looming anxieties and someone's darker, more mysterious side.
Another element that fascinated Wolfhard is the prominence of music. "It plays a lot into the movie," Wolfhard said.
"Miles uses music to escape life and deal with grief. That's the only thing that Miles and I have in common, actually. We escape situations with music."
One of the symphonic references points Wolfhard and the creative team used was the 1983 song "Despair Came Knocking" by Daniel Johnston.
"He was a legendary folk singer who we listened to during filming," Wolfhard said of the late crooner.
"That song, in particular, is creepy but also really beautiful." And if Wolfhard, a musician himself, were to curate his own horror-themed playlist, Johnston's spine-chilling tune would definitely be on it, along with any "old punk that's hardcore and weird." Wolfhard's new song, "Getting Better," with his band The Aubreys, would also presumably make the cut. After all, it is featured on The Turning's soundtrack, which is set to drop the same day as the movie.
Although much of the film shows a tug-of-war between Kate and Miles, there's much more at play than we're led to believe.
And that means we should look at everyone with a skeptical eye, especially after the film concludes rather indeterminately. Wolfhard, of course, has his theories about the ending, saying, "There are a lot of things it could mean.
" But the only hint he'll offer is this: "Kate also deals with grief and has been running from herself the whole movie." 
The Turning Review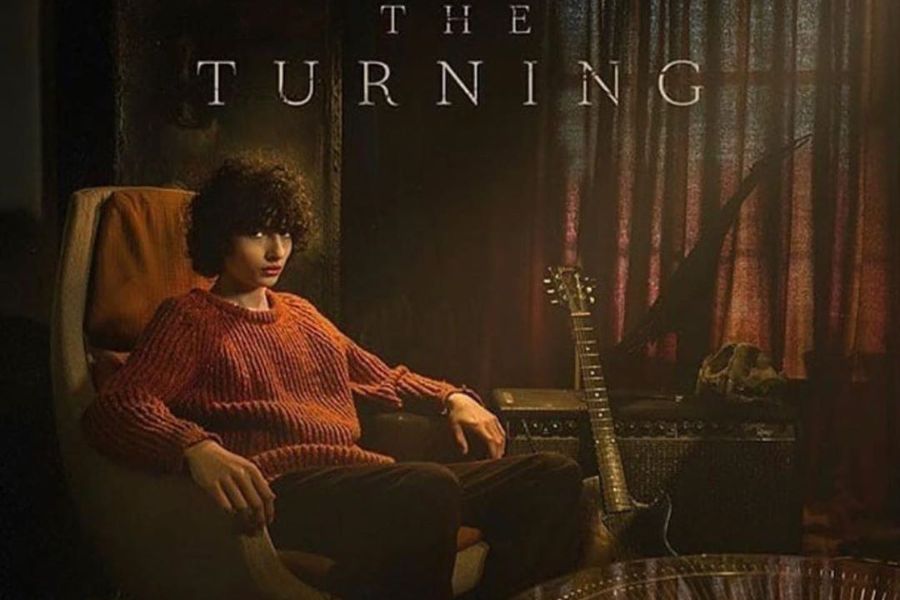 Let's hear from some critics of the rotten tomatoes of this movie.
"The Turning" announces Sigismondi as a bold and adept genre filmmaker with an eye for detail and impeccable casting choices.
One of the better adaptations of James' work is that he understands the workings of a curse. 
Taking this film for its visuals is to do yourself a service because it truly is beautiful and spooky, even if its plot is as sheer as an apparition.
In the end, The Turning just drifts.
If you want atmosphere, nothing but the atmosphere, this is a good way to get it.
The Turning retells a Gothic classic with style, little substance, and a baffling non-conclusion
The Turning retells a Gothic classic with style, little substance, and a baffling non-conclusion
The movie clearly has its own audience and wasn't popular with many. In the end, however, Miles was a bold point that caught most people's attention.
You might also enjoy: 117 Inspirational Quotes About Life And Struggles
Is The Turning movie Creepy?
If you are a parent and want to know if it's safe to watch this movie with your kids of 12+, We want to clarify that the movie is not frightening in the traditional sense but rather creepy and dark.
The language includes an exclamation of "hell," "Jesus," and one use of "f–king." Teens make suggestive comments and advances toward their sister's teacher, a woman bathes with her back exposed, and a rape/murder is depicted blurrily. While it has hints of horror and mystery, it's mostly a family-friendly movie.
We recommend you listen to this podcast as well:
Final Thoughts
Overall, Miles Fairchild is one character that stays in the audience's memories and will not be forgotten easily. Some might argue that the movie itself wasn't something that achieved a lot but its characters, especially Miles's character, were one of those unique and well-written characters with a great back story. Suppose you have yet to watch the movie, or it was on your watch list. In that case, I recommend watching it on a cozy night so that you can enjoy its atmosphere and characters fully. 
If you liked this post, leave a comment and tell me which characteristics of miles you liked the most and why?