With his memorable voice and relatable lyrics, Amine has recently gained fame and celebrity attention; his Spotify listeners have surpassed 7 million, and many people around the world love e to listen to his songs!
His hit single "Caroline" or his two albums or mixtape "TwoPointFive" may be familiar to you.
If you haven't heard his "Caroline" then you need to know that this hit single has been watched more than 350 MILLION times on YouTube. Check this video here:
This article features 20 of my favorite Amine quotes. We hope this post will give you some inspiration to live your life on your own terms and help you gain a better understanding of Amine. Make sure to stick around until the end.
Top 20 Best Amine Quotes

1- Conforming to people's expectations is something I hate.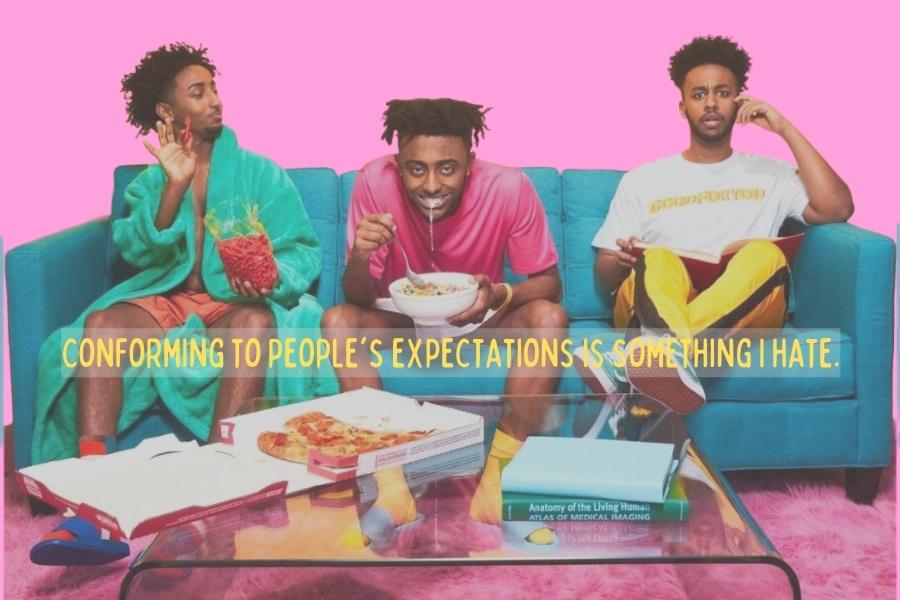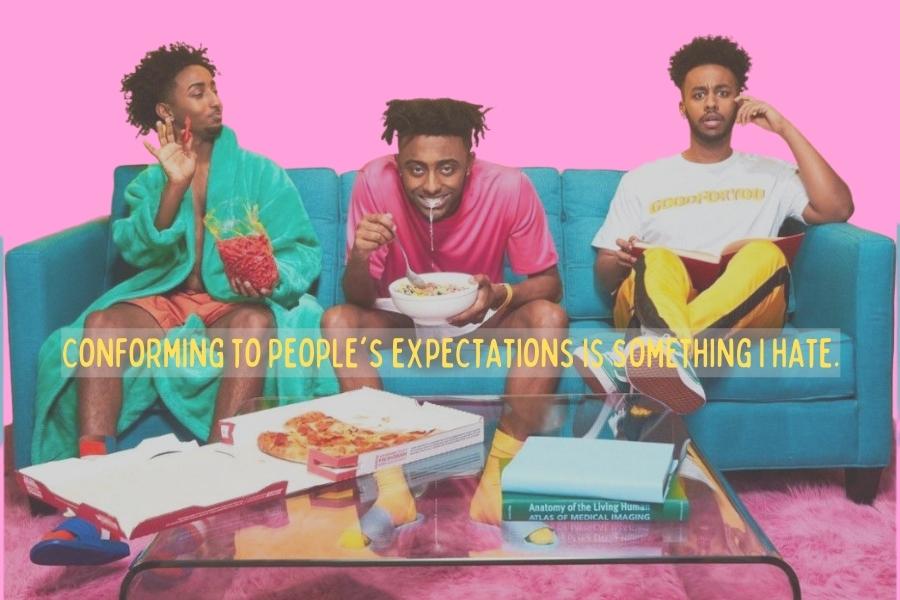 There is no need to go through others' opinions and expectations in order to be who we are. This is a belief I hold until the end.
2- In my natural, comfortable state, I really don't care how people see me.
It turns out that 99% of the people we meet on a daily basis don't really care what color our shoes are or what lipstick color we choose. Do what you want without thinking about others.
3- Recording a band is no easy task, as Prince and James Brown found out when they were recording live sessions. This is all delicate, important stuff, and you want to make sure you're doing it right.
Although many people think it's easy to be an artist, I think it's always hard to be a creator, regardless of the topic.
You might also enjoy: Top 25 Bad Bunny Quotes To Inspire Positivity
4- The modern artist feels more like an object than a person in this day and age of social media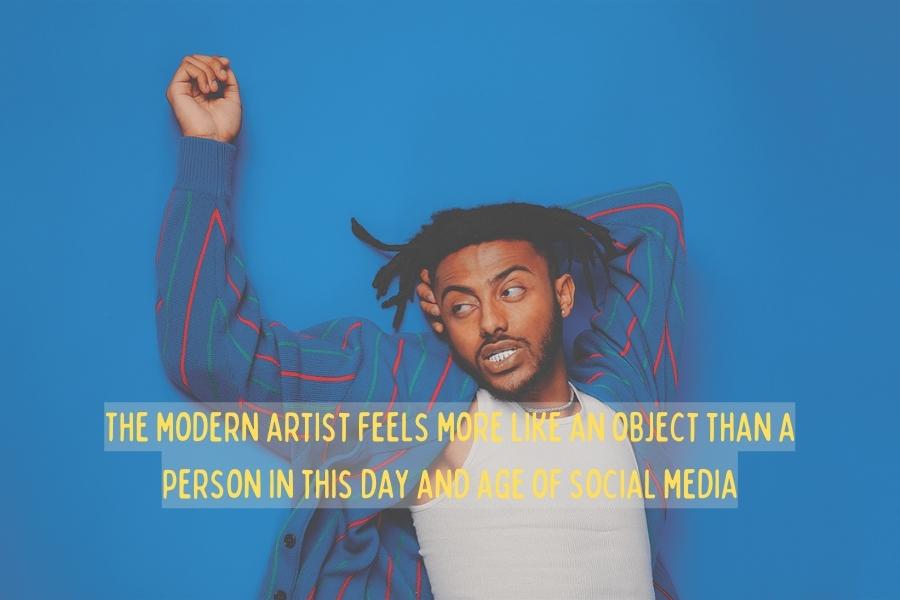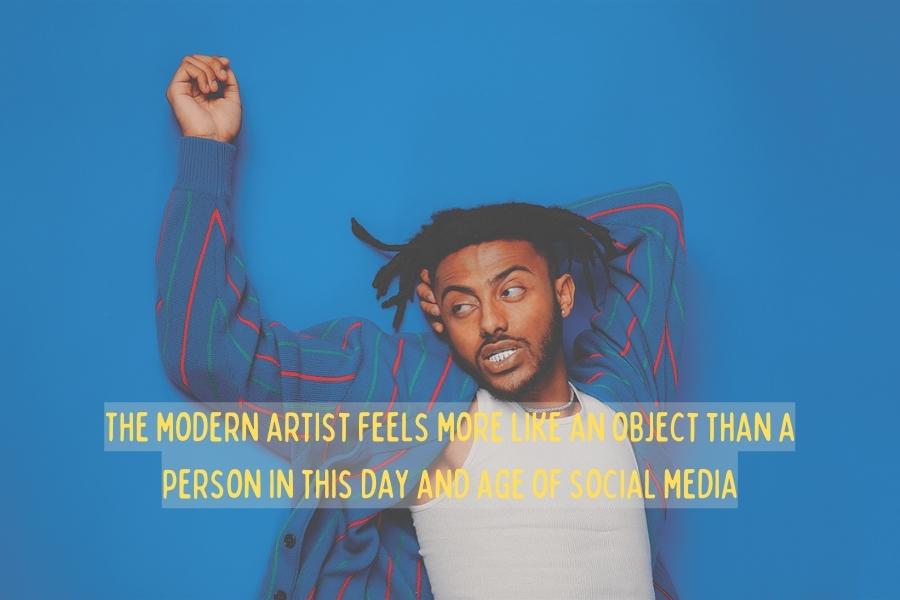 I love this Amine quotes so much because it is so real and true. Artists nowadays portray themselves in a way to make people and social media accept them.
They're not real and they don't want to be real. It's like the more fake you are the more famous you get. 
5- As far as your friends are concerned, especially in the music industry, we work so much that we don't even keep track of the days or keep track of our health or keep track of our mental health. Sometimes we just go astray.
You should always put your health first, no matter what you do in life. You should be safe and sound to achieve your dreams.
You might also enjoy: Top 35 Bad Bitch Quotes To Awaken Your Inner Beast
6- There is no such thing as being depressed in black culture. The only thing I decided to do was not tell anyone, not even my closest friends.
There is so much sadness in the fact that many people, regardless of gender, do not believe in depression and treat it as a simple cold. Depression can take a life form out of this world.
7- As an artist, that's just what I do. Whenever necessary, I speak my mind.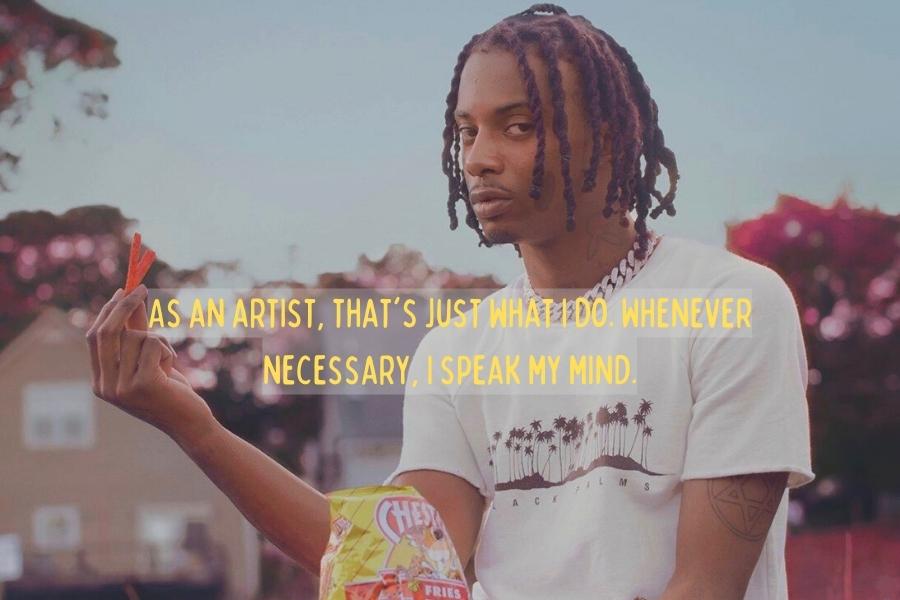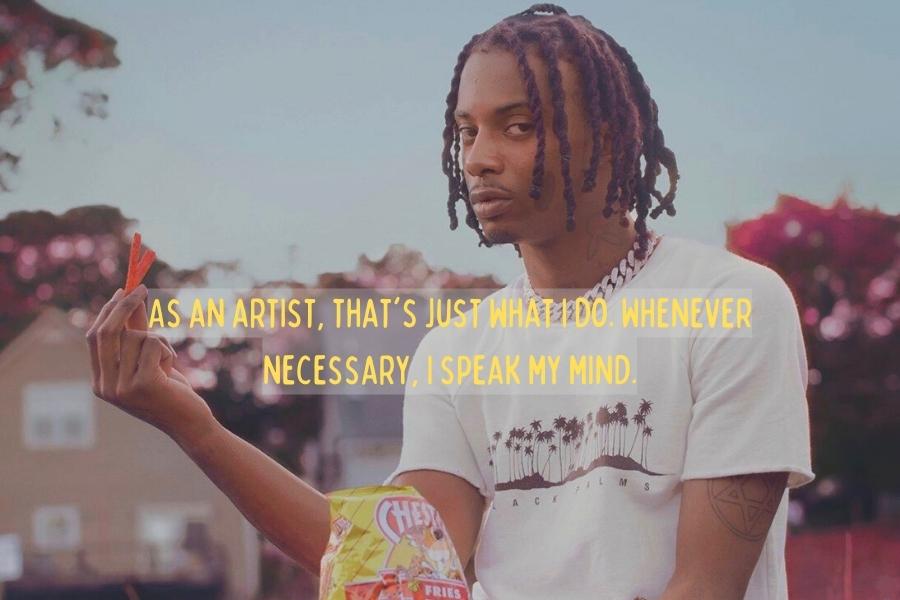 It is so good that artists like him exist, we need what they have to say in this lie-filled world.
8- Music is what inspired me to learn how to rap, so I just listened to it all the time.
There are some people who are born talented. Surely Amine is one of those people!
You might also enjoy: Top 40 Best Anime Quotes Of All Time: 2024 Update
9- As far as my songs go, I don't really think much of them… The reason I'm releasing them is that I think they're good. I just put them out and hope for the best, even with Caroline or Red Mercedes. I guess that's pretty cool, and I guess that's a blessing that people gravitate toward them.
As an artist, I believe having faith in your work makes you stand out.
10- People will not believe in you if you don't believe in yourself.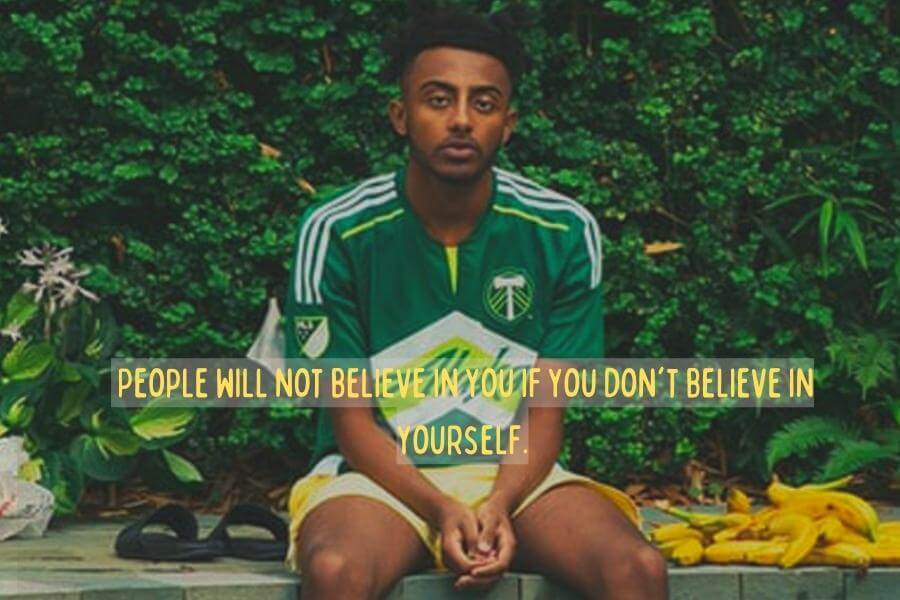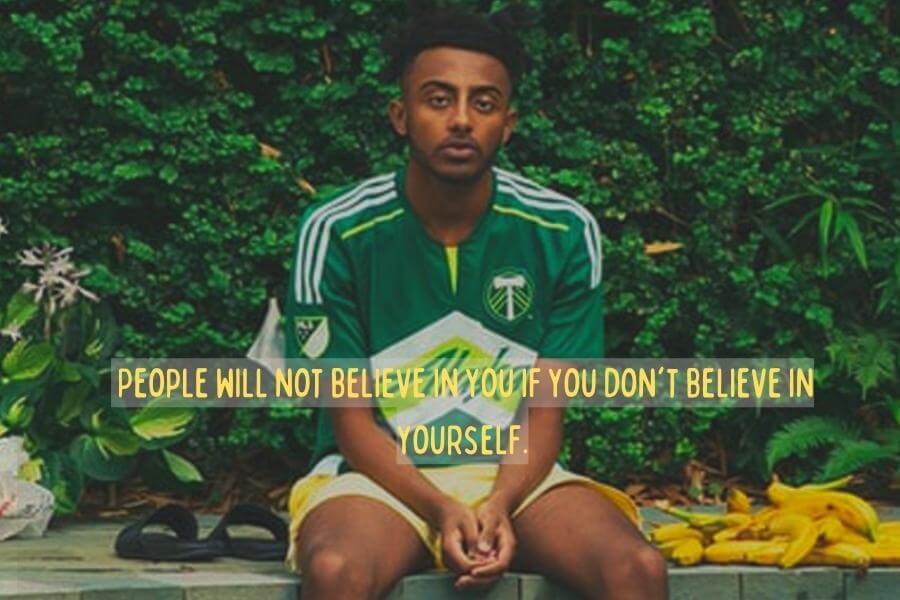 One of my favorite amine quotes of all time.
11- Knowing that I can provide for my family keeps me going and keeps me wanting to make more music.
A lot of celebrities just wanted to provide for their families and make life easy for them, which is beautiful yet sad.
12- When it comes to how people perceive music, it's a dog-eat-dog world.
Even in the most competitive industries, opportunity is not equal and fair.
You might also enjoy: Top 30 Fake Family Quotes To Have A Healthy Life
13- There is no better song ever written than F.U.B.U. This song almost makes me cry when I hear it.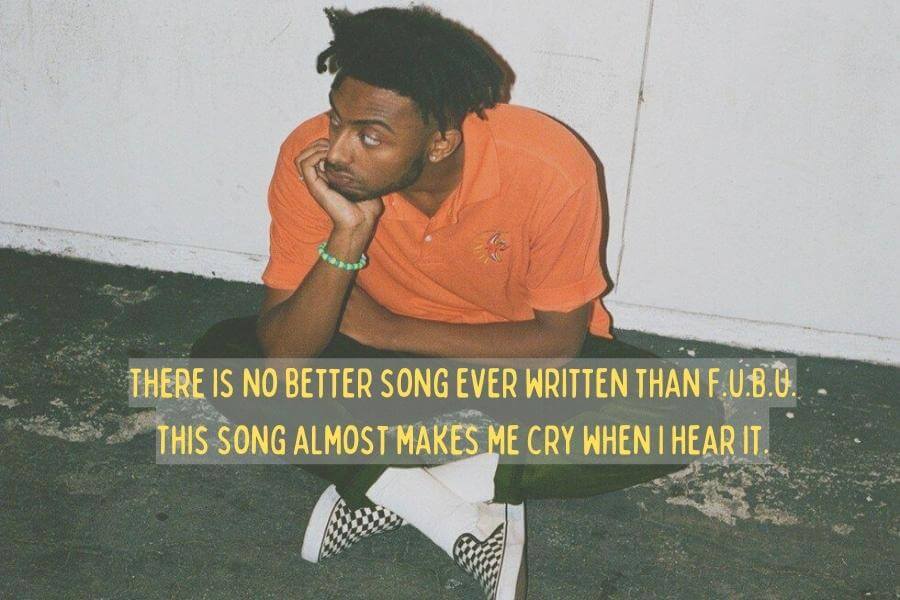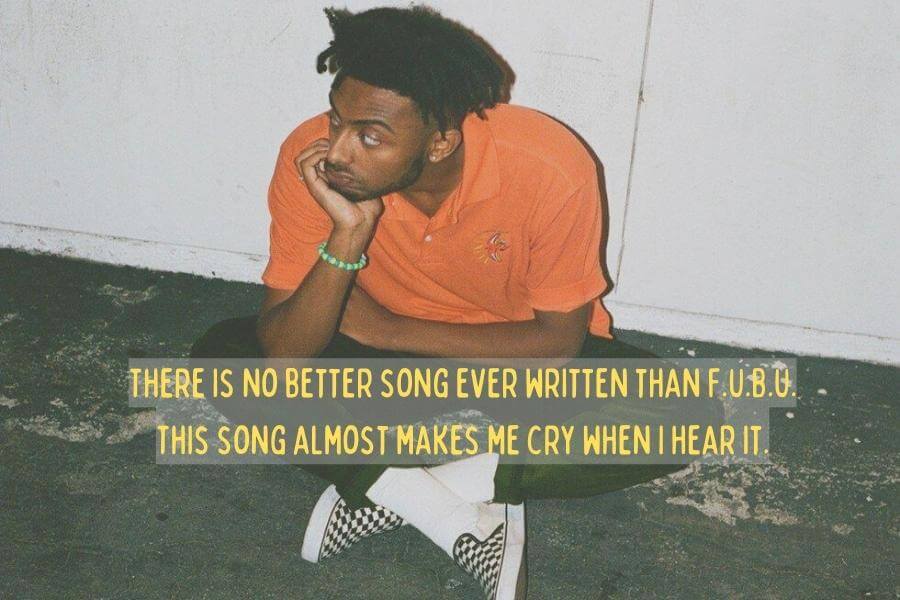 Check it out, it's actually excellent.
14- Asking how someone is doing with a simple, 'Hey, how are you? ' is usually the most meaningful thing you can do for someone. Whenever possible, I try to check in with my friends who are musicians because we go through phases where we feel like we are being approached only for promos or verses
Check on people, in today's world you can lose a loved one in the blink of an eye.
15- Everything was meant to be, and I am a big believer in that. Even if it didn't work out, it's okay.
What a beautiful and powerful thing it is to believe and let go once you realize it wasn't meant to be.
You might also enjoy: Top 30 Being A Mom Isn't Easy Quotes To Encourage You (2024)
16- There is a lot of color in my music. I want it to be good for whoever listens to it, and my style is good for me.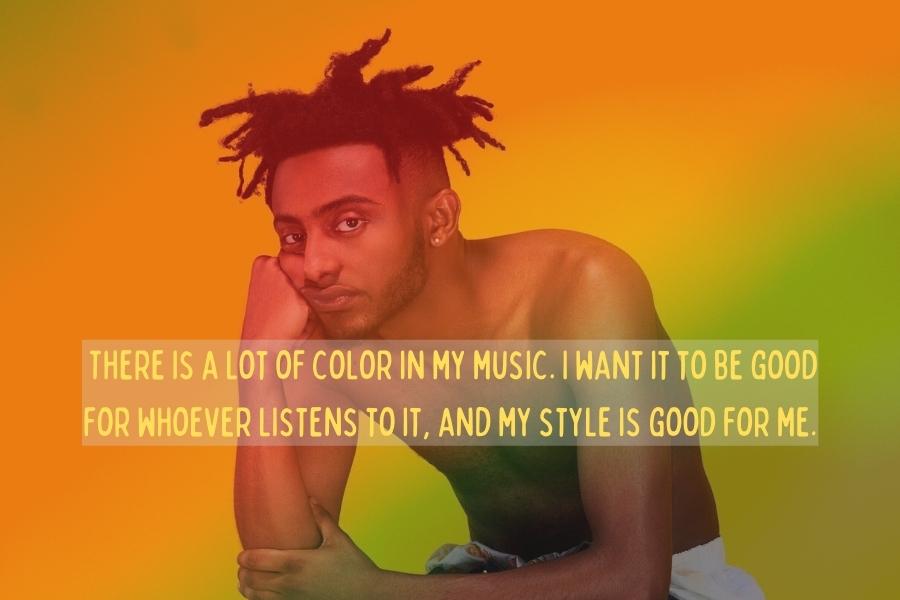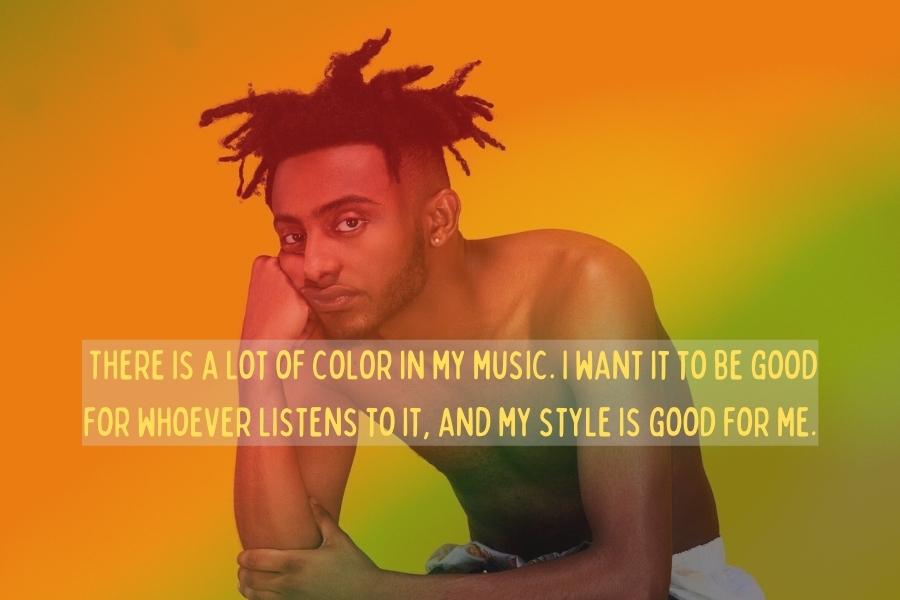 Listening to different music on a shuffle is my style 🙂
17- I hate the phrase "address politics in my music". I don't really fit into that category because I wasn't a political science major, and I wasn't educated in that respect, so I don't like when people talk about something they don't know anything about.
Many people do not want to be drawn into politics, which is very unsustainable.
18- My parents are immigrants to this country. In the same way as everyone else, they came to this country to seek a better life.
One of my favorite Amine quotes is this one, as a child of an immigrant I can understand how hard it is to fit in and don't show yourself as an outsider.
That is why if you are in the same situation know that you are not alone and there are people out there that are going through the same stuff that you do, you only need to reach out and the loneliness will fade.
You might also enjoy: Top 30 Deep Twitter Quotes To Grow on Twitter
19- In middle school, I felt like an outsider because I was an immigrant. It was horrible.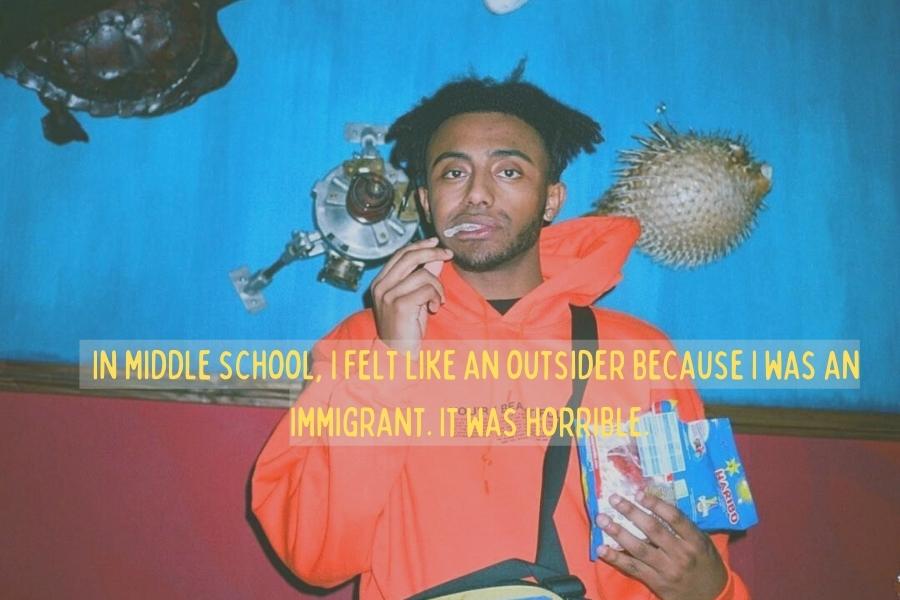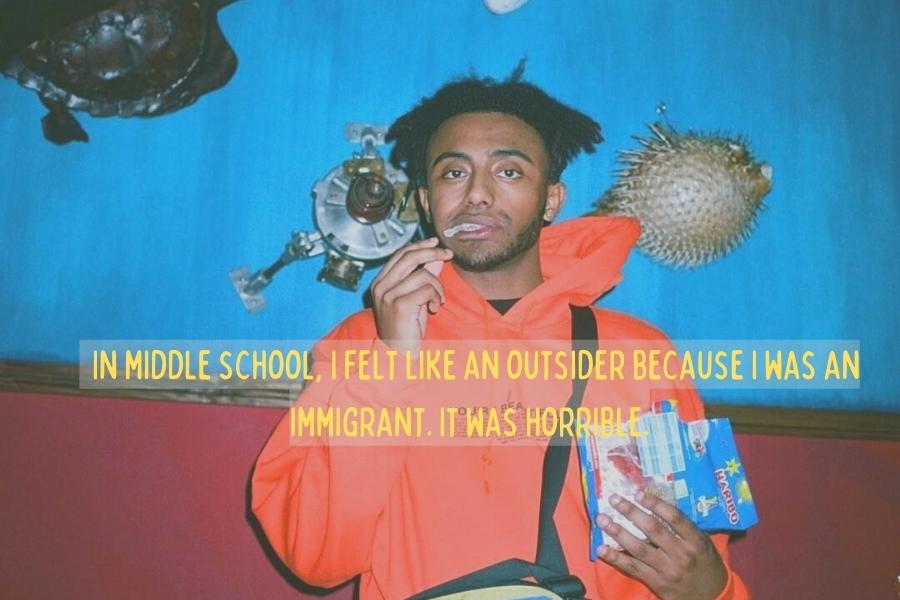 Again, as an immigrant child, this is so relatable.
20- Even though I don't know Prince's music like the back of my hand, I always admired his personality – he didn't worry about what people thought and did what he wanted, which I thought was so inspiring.
It's cool to admire other artists, it's not a competition, it's just art.
21- As someone who didn't live in Los Angeles, New York, Chicago, or any other cool city, I loved growing up in Portland… It was a very normal suburban life.
Very personal and very relatable quote.
More about Amine
Let's take a look at anime's early life and its education. In the early 1990s, Amine's parents immigrated to the United States from Ethiopia.
He was raised by a mother who worked at a post office and a father who was a part-time teacher and translator. A native of Northeast Portland, Amine grew up in the Woodlawn neighborhood.
In addition to graduating from Benson Polytechnic High School, Amine attended Portland State University, where he studied marketing before diving into his music career full-time.
Amine interned at the hip-hop publication Complex. In the past few years, Amine has been making waves. The rapper has been active since 2014, producing a total of two mixtapes, titled "Odyssey to Me" and "Calling Brío," as well as an EP titled "En Vogue EP."
According to SEB, Amine is one of the year's most exciting young artists. He has appeared on The Tonight Show and Late Night with Seth Meyers. Amine recently released his first studio album, Good for You. This debut album's nationwide tour begins in Seattle on Sept. 2.
It was fortunate for Pullman that SEB was able to capture him before his career took off.
There is no doubt that Amine possesses many talents and is bold as hell. As far as collaborations go, this artist has already worked with Ty Dolla $ign, Nelly, and Kehlani.
According to his Instagram parody video, he has even attracted the attention of Kylie Jenner, someone he doesn't seem to care much about.
There is one thing that is clear from his social media accounts, and that is his dedication to his fans. A good example of his willingness to go the extra mile to generate a laugh among his peers is his "White Chicks"-like approach in his music video, "REDMERCEDES."
Now if you are a fan of Amine then there is a podcast from him about how has the internet changed Hip Hop which we recommend you to listen:
You might also enjoy: Top 50 Thankful Thursday Quotes To Inspire You (2024)
Best Amine Lyrics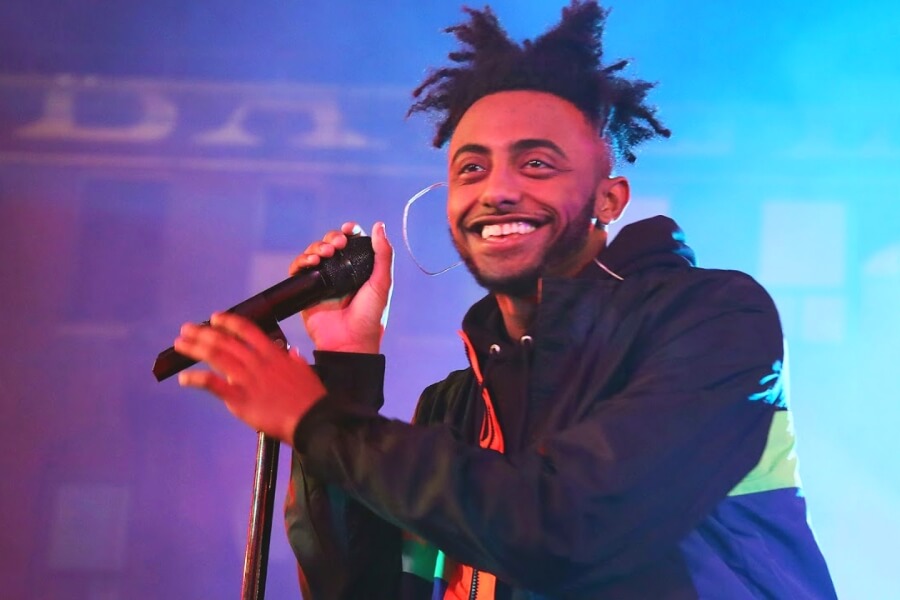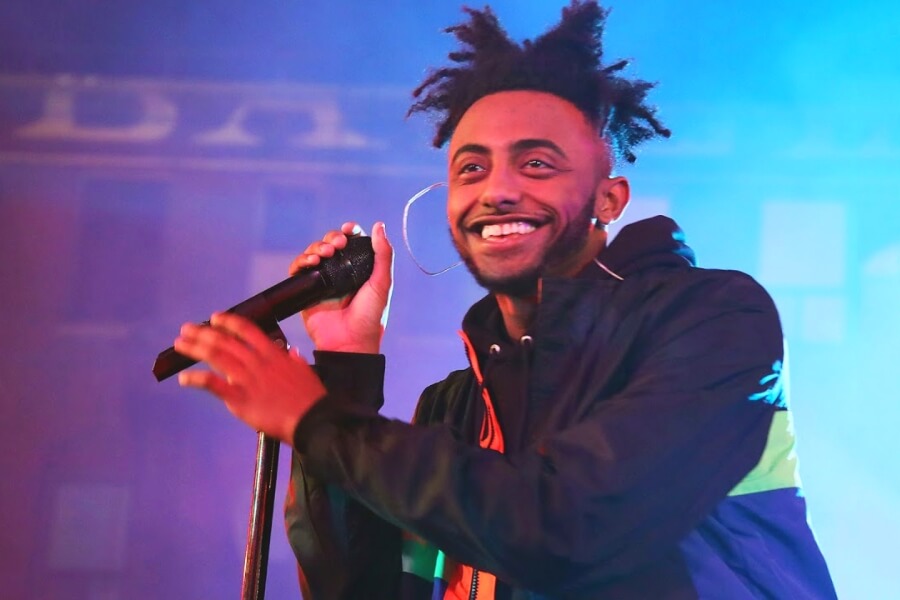 We went through some of the best Amine quotes out there now it's time to take a look at his best-written lyrics. We're listing some of the most famous Amine lyrics below.
I wanna know, is this real or fake? Do I have a chance, or am I pavin' ways? From Spice Girl released in 2017
Stuck in limbo for how long? Please tell me where I belong. 
From Riri, released in 2020
People be so phony; that's why I be on my lonely. 
 From Charmander, released in 2021
If you feel worthless, you should probably go and tell a friend, yeah. From DR. WHOEVER released in  2018

( a direct reflect to Amine quote 14.)
Paranoia on my mind got me gone sometimes (I can't sleep) From Chicken, released in 2020
You deserve a long vacation, a standing ovation From Mama Limbo Deluxe, released  in 2020
Amine's personal life
The current residence of Amine is in Los Angeles. Among Amine's favorite directors is Quentin Tarantino; he wants to pursue directing and fashion. 
In his 2017 track "DR. WHOEVER," Amine mentions his relationship with Kehlani. In the first verse, he opens up about their relationship, saying, "I cherish love, and Ms. Parrish flew all the way to Paris, and we made out on my terrace, but I kept it low-key since I was in love."
According to Genius, his verified account annotated under these lyrics, "I and K dated for some time. That's just something that happened between us that we both agreed to keep private… She's still one of my best homies. She's still a top-notch artist to me. Nothing has changed.."
You might also enjoy: Top 40 You Got This Quotes To Rock Your Day
Final thoughts
It is expected that Amine will do another tour around the end of 2024 or the beginning of 2024, as his fame has been increasing steadily since 2022. If Amine is your favorite artist, let us know what you like about him in the comments, and if not, which Amine quote is your favorite?