What do you feel when someone calls you a bad bitch? Do you get angry? Do you think it's offensive? Think again and check this definition from Wikipedia:


The term "bad bitch" is used more and more these days but with a big change in the meaning.
In the past, it was considered an insult and maybe it's an insult for real but it has got a new meaning recently; According to Urban Dictionary, a bad bitch is someone who is pretty independent, confident, and honest and she works hard to reach what she wants. 
But where does this meaning come from?
It was an idiom in hip-hop culture and rappers started to use "bad bitch" for some successful, hard-working, and attractive women and it started to become a trend as soon as possible.
Now we have found a very interesting video our topic. Check this out:
So today, we are going to show you the top 35 bad bitch quotes to awaken your inner beast and help you achieve anything in your life. Let's start!
Top 35 bad bitch quotes to awaken your inner beast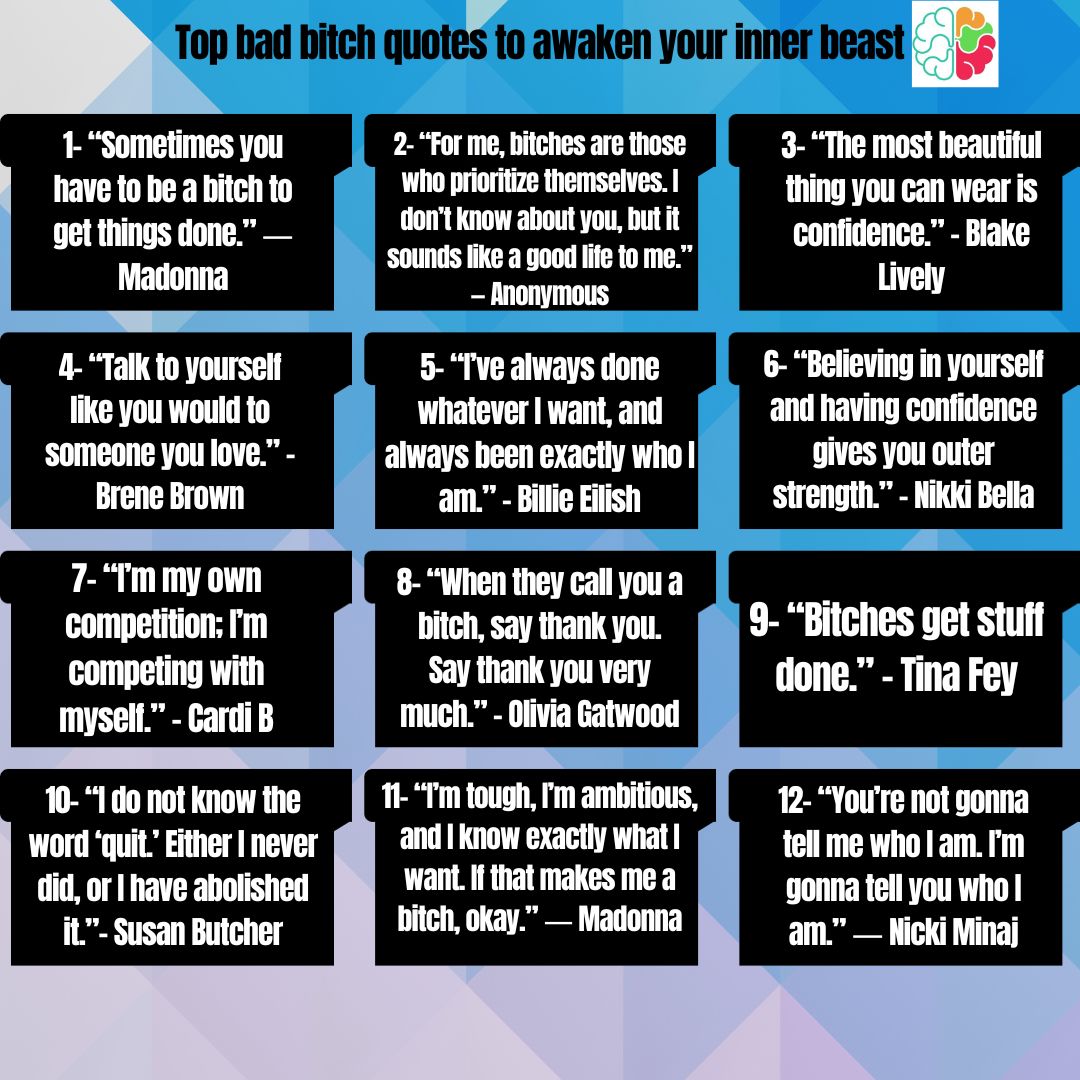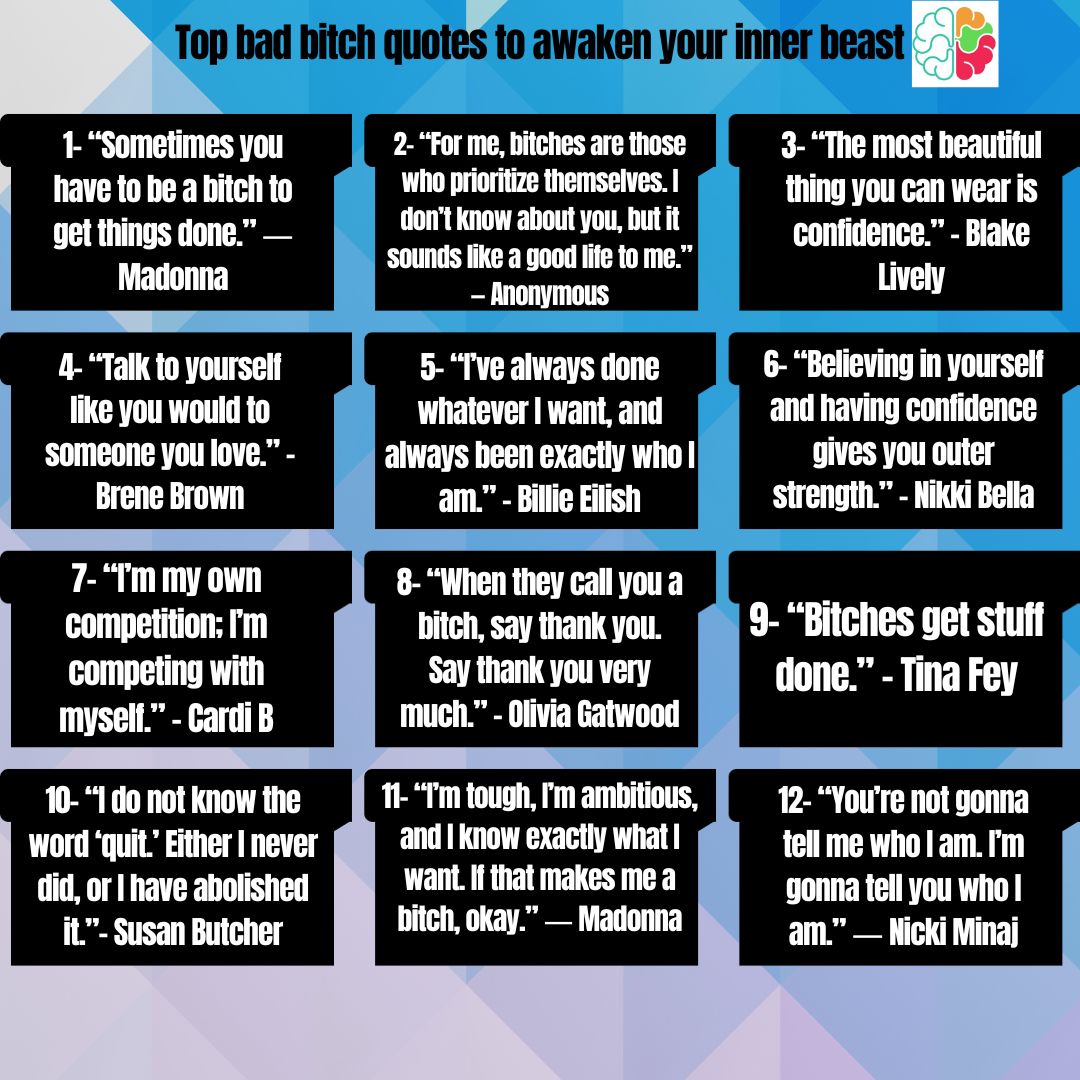 1-  "Sometimes you have to be a bitch to get things done." ― Madonna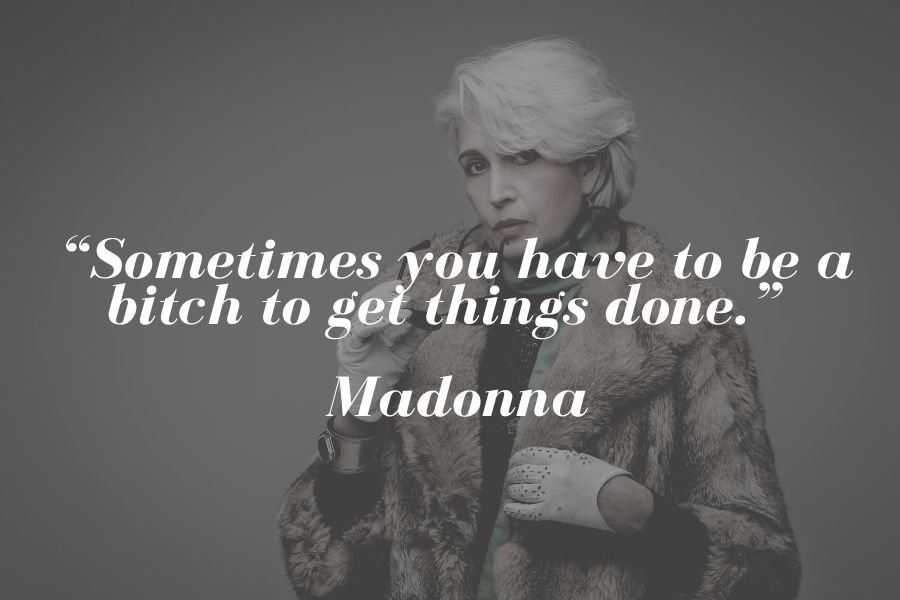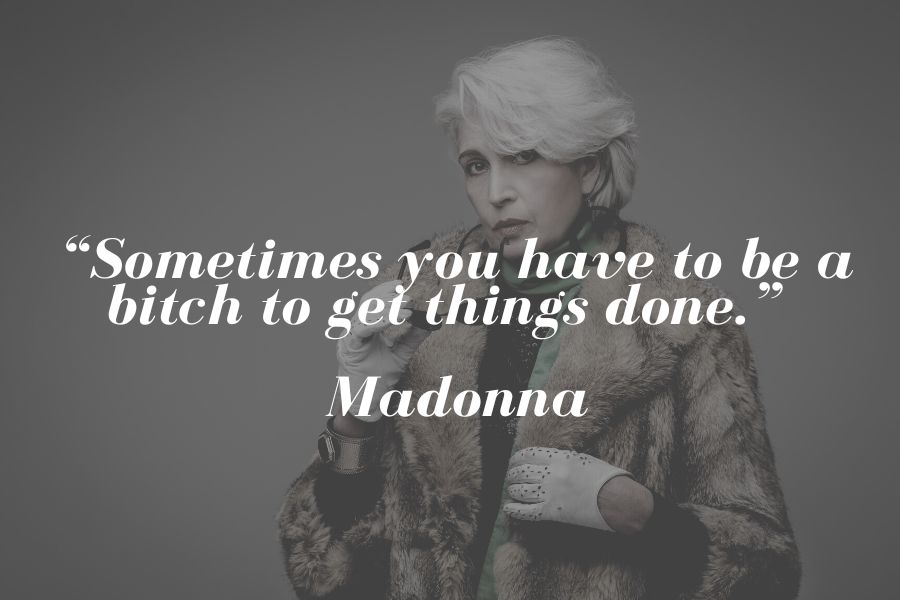 The American singer, Madonna, states that sometimes the common dose of strength and perseverance isn't enough to reach your goals and you need to be in a great mood and show how a real bitch you are.
2- "For me, bitches are those who prioritize themselves. I don't know about you, but it sounds like a good life to me." — Anonymous
This quote is one of the most savage bitch quotes of all times!
It's very good to please others and take care of them, but you should always remember that the most important thing is your own profit.
Help others just the way that it won't harm you and you are safe.
3- "The most beautiful thing you can wear is confidence." – Blake Lively
Being confident (or maybe a little proud!) is one of the main traits of a bad bitch. Try to be proud of who you are and what you have and believe you deserve more and more.
4- "Talk to yourself like you would to someone you love." – Brene Brown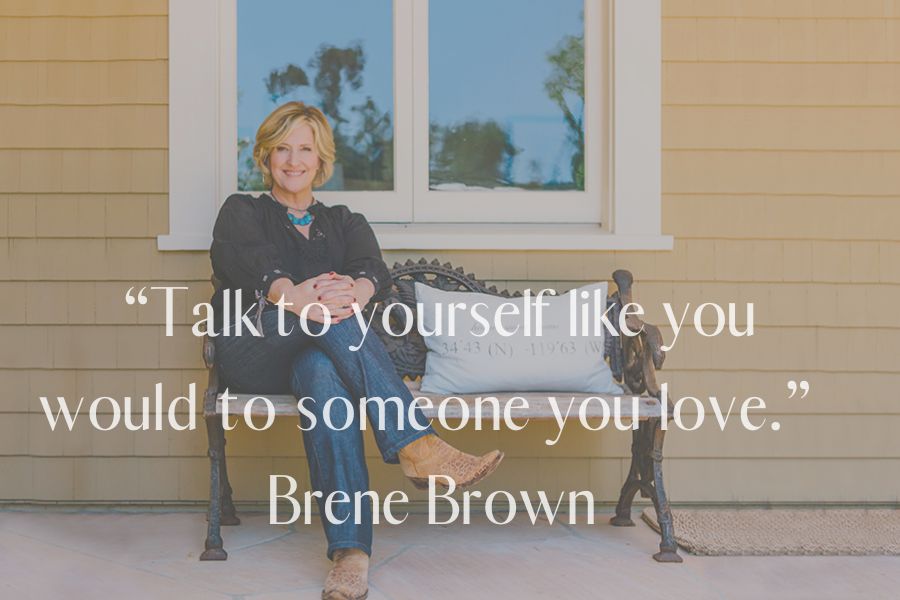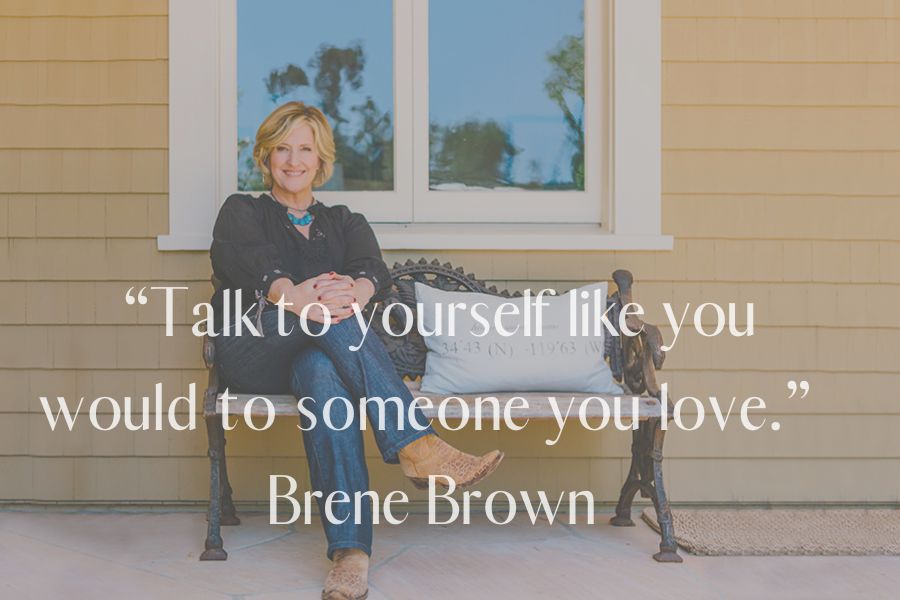 Love yourself! Who deserves to be loved more than you? Your answer to this question must be a huge "No one" and then you can do everything you want to improve your life quality.
You might also enjoy: Top 30 Deep Twitter Quotes To Grow on Twitter (2024)
5- "I've always done whatever I want, and always been exactly who I am." – Billie Eilish
You don't have the right to care about others; be yourself, and do what you want to. Others aren't responsible for the consequences and they will leave you alone after your failures. So consider their advice but make your decisions by yourself.
6- "Believing in yourself and having confidence gives you outer strength." – Nikki Bella
Some studies have confirmed that increasing confidence can really cause more outer strength; it can improve your performance at work, and your mental health and even affect your relationships with others. Don't ignore increasing your confidence.
7- "I'm my own competition; I'm competing with myself." – Cardi B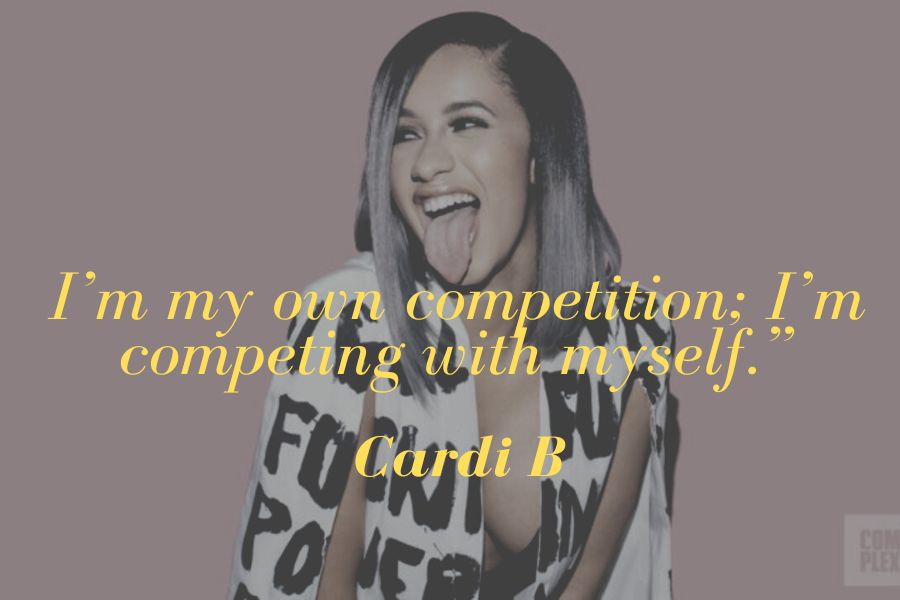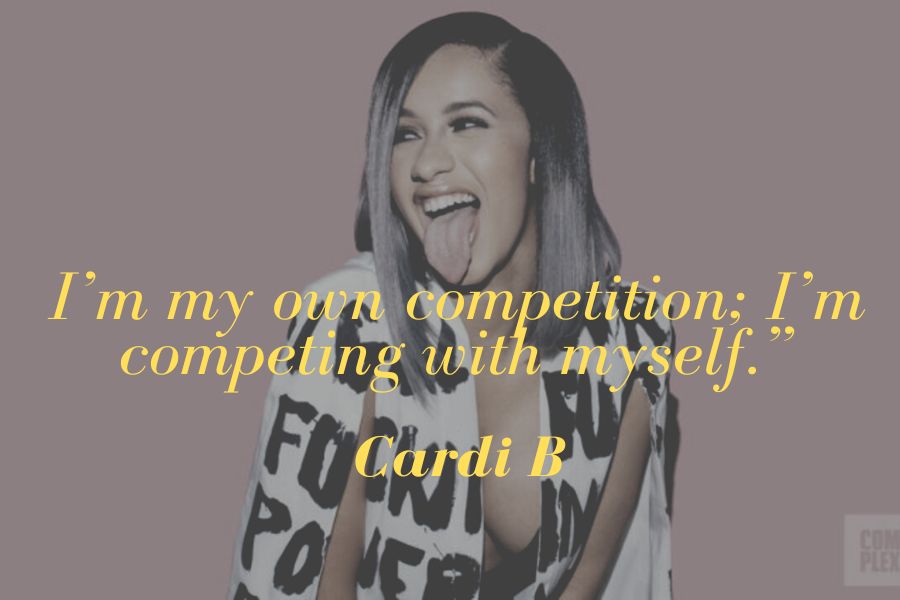 This is one of my favorite bad bitch quotes. When you are your own competition, you always try to improve yourself and get better, and you can also beat others and become the best one. To forget competing with others, you can use this bad bitch quote as an affirmation.
8- "When they call you a bitch, say thank you. Say thank you very much." – Olivia Gatwood
As we said many people consider 'bitch' as an insult. It may be an insult for some people, but it's worth it for you and you don't care how others think and talk about you.
9- "Bitches get stuff done." – Tina Fey
If you are looking for bad bitch captions to post something on Instagram then you must try this!
Isnt this one of the best bad bitch quotes of all time? What do all your Efforts worth when there are no good results? You have to get stuff done to change into a real bad bitch.
10- "I do not know the word 'quit.' Either I never did, or I have abolished it."– Susan Butcher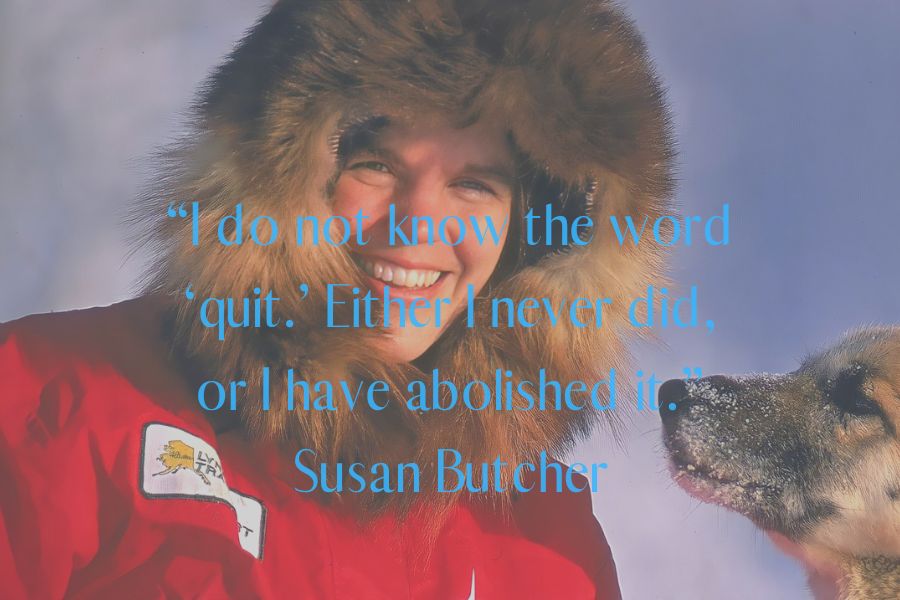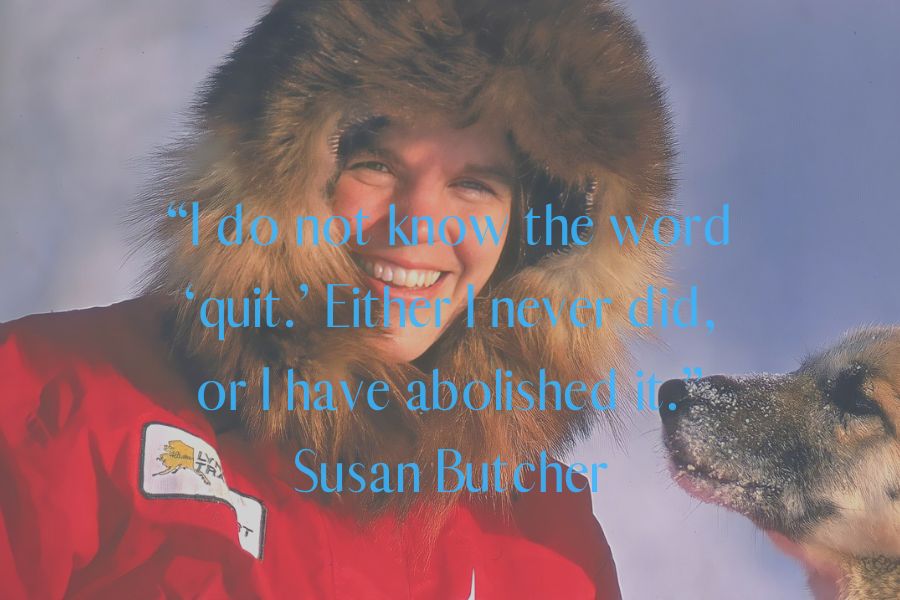 Never think about quitting; believe that your day will come. Even if that didn't happen, you wouldn't regret it in your whole life.
You might also enjoy: 5 Healthy Habits For 2024 That Will Shift Your Mindset
11- "I'm tough, I'm ambitious, and I know exactly what I want. If that makes me a bitch, okay." ― Madonna
Sometimes others call you a bad bitch just because you are trying hard for what you want in a way that they don't like; it doesn't matter, just remember that you aren't responsible for what others want.
12- "You're not gonna tell me who I am. I'm gonna tell you who I am." ― Nicki Minaj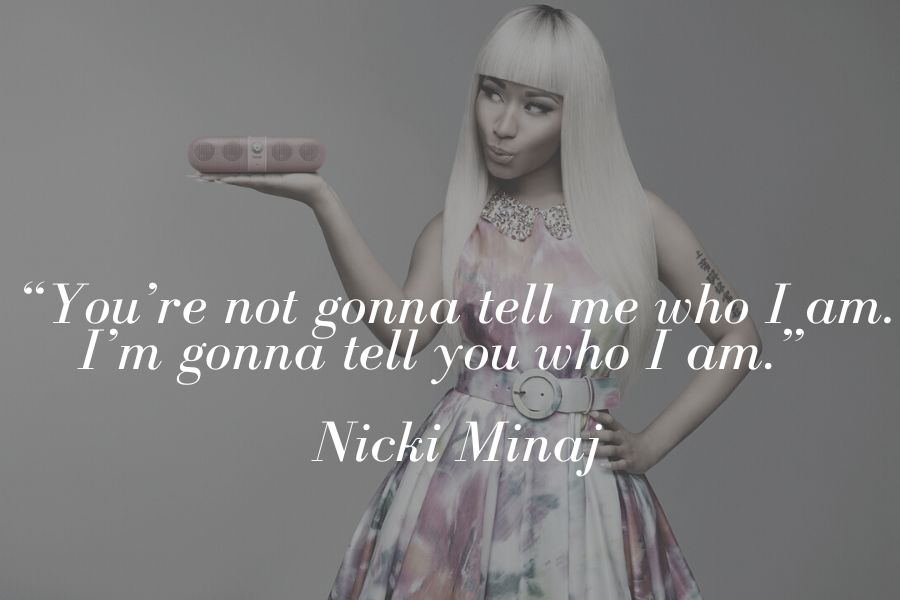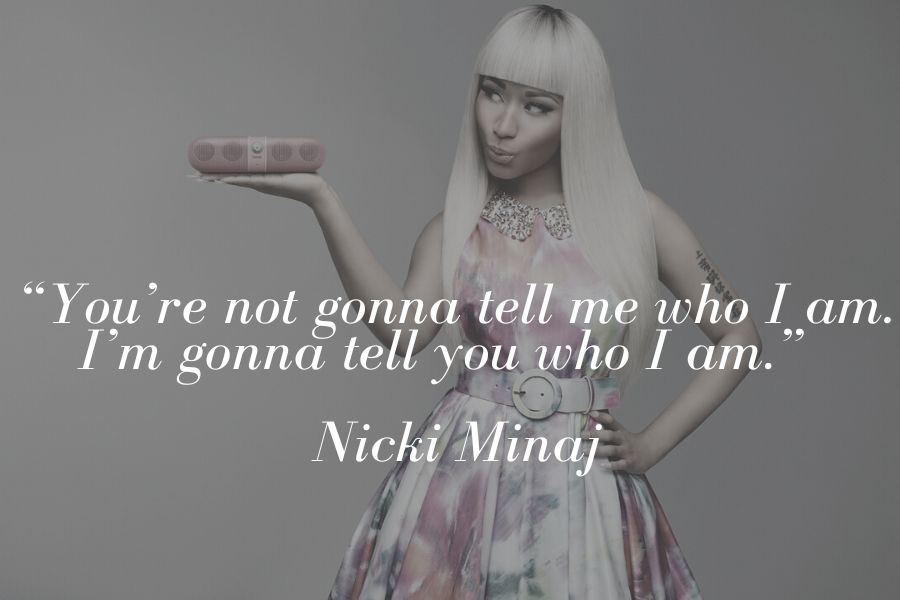 This quote is great. Its one of the most boss bitch quotes that I have ever seen.
Wait on this one and think about it more.
Some of us live in the way that others like, just to be loved by them or get their confirmation. Just act based on your benefits.
13- "If you obey all the rules, you miss all the fun." ― Katharine Hepburn
Rules don't always mean laws. Here it means all principles or red lines which you have; many times all the obstacles are mental and have no outer existence.
14- "Knock me down nine times but I get up ten." — Cardi B
Being tough and lasting is very important. A bad bitch never gives up; she keeps trying until she gets what she needs.
15- "Badasses are confident as hell because they know their worth, they are not scared of the word no, and they stay true to themselves." _Christian Aguilar
There's no need to talk about the importance of confidence and honesty. You have to believe that they won't harm you anytime.
You might also enjoy: Top 30 Fake Family Quotes To Have A Healthy Life
16- "Be a first-rate version of yourself, not a second-rate version of someone else." – Judy Garland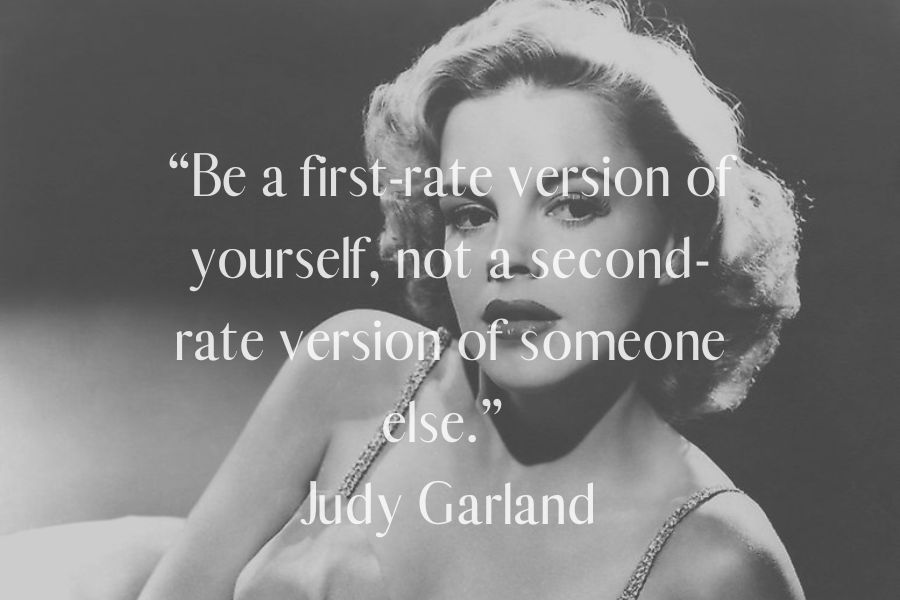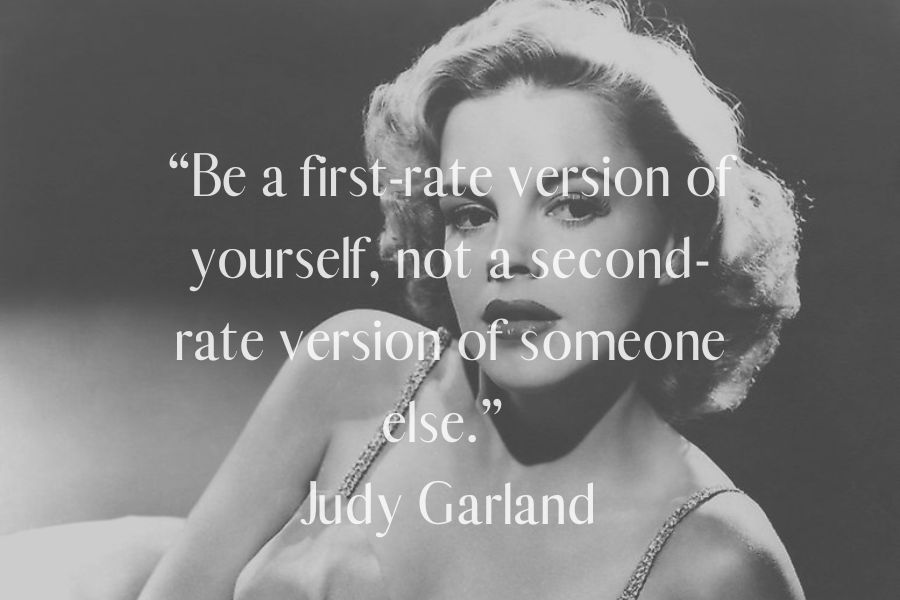 Be yourself; you don't have the right to follow others even if they are a bad bitch too! You have to make your own destiny in the way you want it.
17- "In life, a woman only has her attitude to get her through things." – Stephen King
You probably are doubtful about this quotation, but believe that. Maybe you have many things to help you but they are useless until you can't make your attitude into a tough and ambitious one. 
18- "Whoever is trying to bring you down is already below you." – Anonymous
This quote is incredibly motivating and inspiring. All people who try to make you down, have a feeling of jealousy about you and you can be confident and make sure your life is better than theirs.
19- "Find out who you are and be that person. That's what your soul was put on this Earth to be. Find that truth, live that truth and everything else will come." – Ellen DeGeneres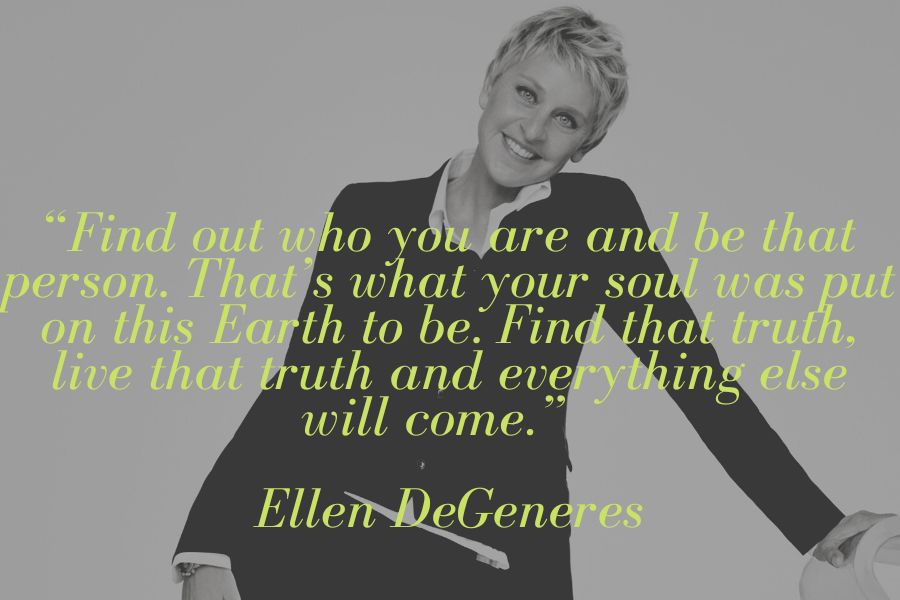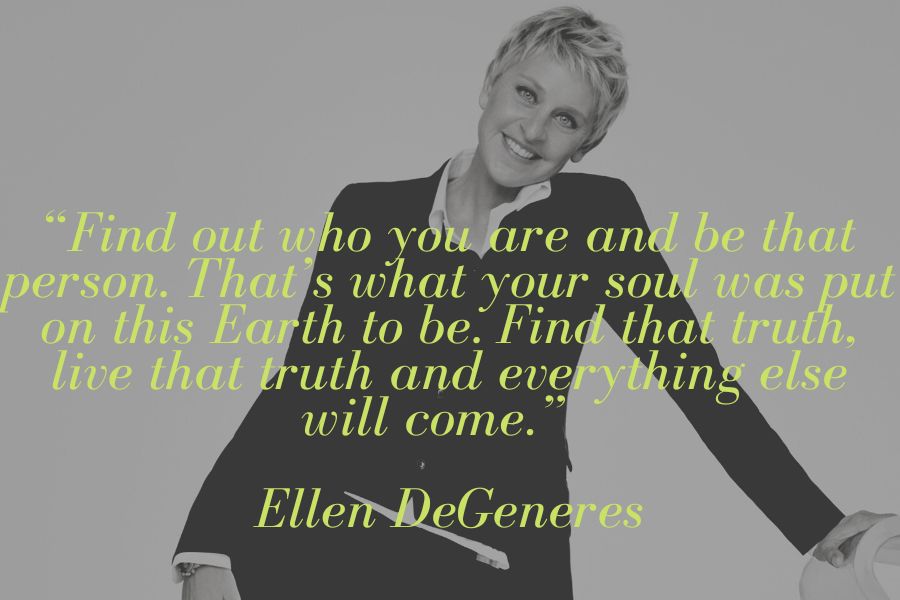 If I was suppose to sell you some of these quotes and give you a price then this was priceless!
Know your personality, think about who you are, and go deep into your thoughts.
After you know yourself, just be yourself. You don't need to behave and act how others want you. Don't let them decide instead of you and protect your independence.
20- "It's funny how when you call a girl a bitch, she gets so pissed, but once you add a bad in front of it, it becomes a compliment." – Brandon Martin
When you are yourself, you are trying to achieve your goals and you don't care about what others think, maybe you hear such words many times. Consider them as some compliments and continue stronger.
21- "When someone tells me 'no,' it doesn't mean I can't do it, it simply means I can't do it with them." – Karen E. Quinones Miller
You always are obligated to do your best as a bad bitch; no matter whether others support you or not. And don't forget to forget others' negative thoughts and words, they just talk about their own abilities.
22- "I taught myself confidence. When I'd walk into a room and feel scared to death, I'd tell myself, 'I'm not afraid of anybody.' And people believed me. You've got to teach yourself to take over the world." – Priyanka Chopra
When a lion raids buffaloes, they all start escaping, but after one of them turns around, it's the lion's turn to run away. Many times you just need to pretend you aren't afraid and you are confident. Maybe you can overcome many problems with this simple action. Consider this one the best bad bitch quotes of all times. 
You might also enjoy: Top 40 You Got This Quotes To Rock Your Day
23- "Real badasses never wait. They create their own ways." – Anonymous
You can't name yourself a bad bitch by just waiting for opportunities. If you wait, you are no different from others. It's very important to be adventurous and look for some unique ways or even create a new path as soon as possible.
24- "Never mess with a bad bitch with a strong determination." – Anonymous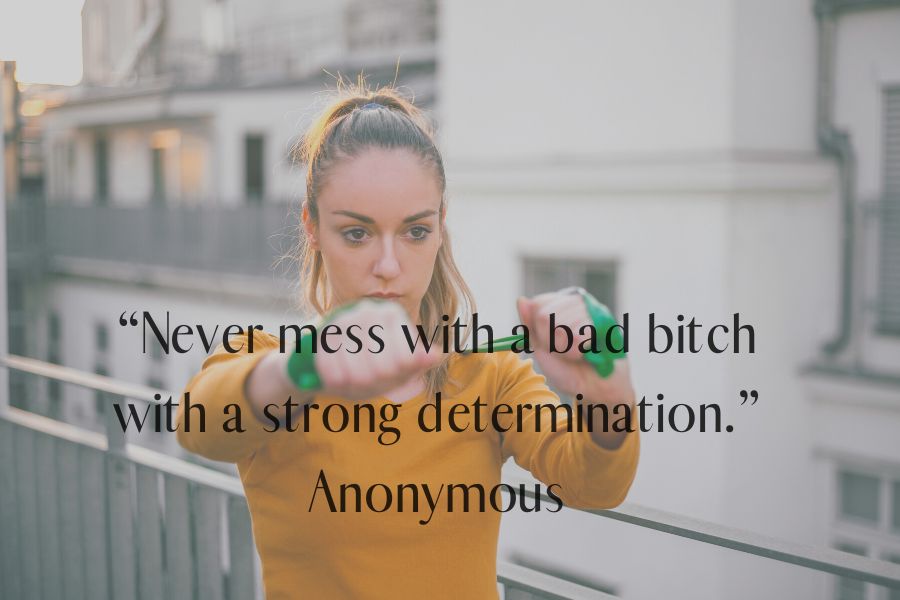 This quote is what people say; they are afraid of an independent and ambitious person with a strong determination! All you have to do is to gain those traits and it's done! You can compete with anyone and solve any problem.
25- "People think that all the doors are opened in front of me, but it was me who pushed them open." – Coco Chanel
Don't expect people to desire or appreciate you. Because they don't see your hard work and whatever you did to achieve your goals. They may link your success to chance or something just because they aren't as strong and hard-working as you and they can't do what you've done.
26- "I survived because the fire inside me burned brighter than the fire around me." – Joshua Graham
This is not a show off or some kind of ads that you want to do! Its 100% self confidence.
You can let the world control your destiny or you can control it by your own self.
Of course, you prefer the second one, but you should have a strong passion and frenzy in your heart to control your life and start to command.
27- "Failing is a crucial part of success. Every time you fail and get back up, you practice perseverance, which is the key to life. Your strength comes in your ability to recover." – Michelle Obama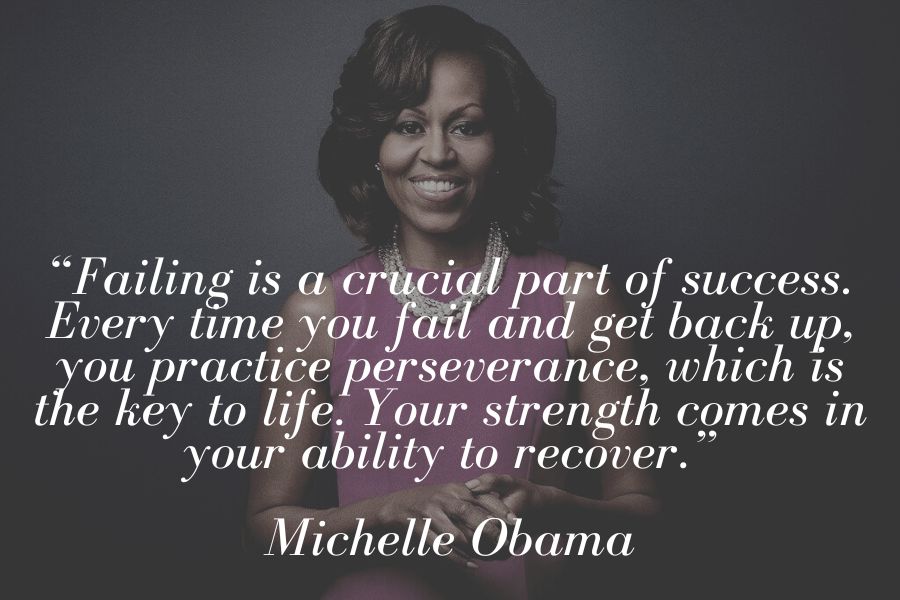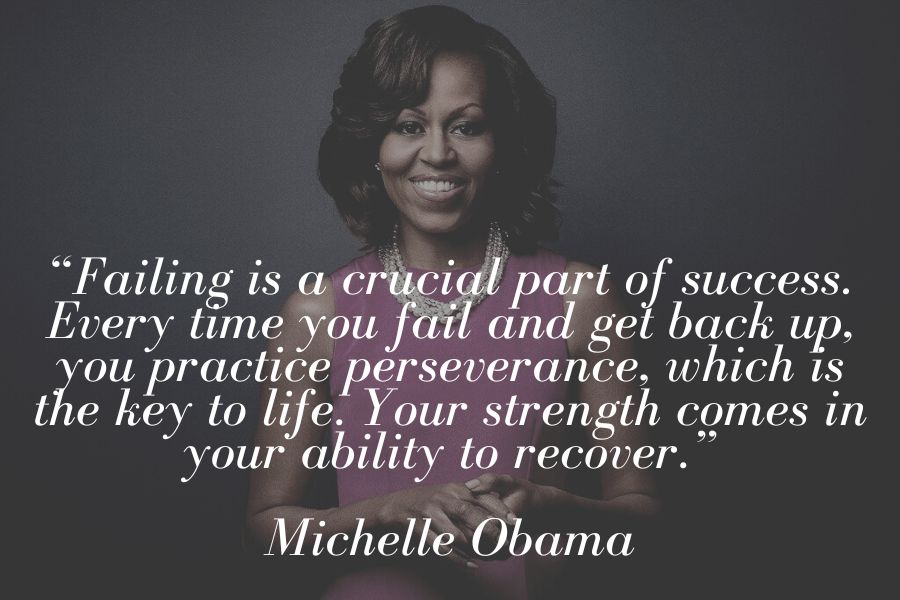 It's natural to fail, and all people experience it but the key difference between successful people and unsuccessful ones is how they react to failures.
If you start to try harder and go to different ways to reach your goals you will be successful, otherwise, you will be a loser for your whole life.
28- "Being called a bitch is a compliment to me because that means I'm getting my goals done." – Tina Fey
Sometimes after someone says some words to you, you just see the words, and sometimes you pay attention to why you've been told so. If you think about the second one, you will believe that anyone who says bad words to you is kind of jealous. So maybe hearing such words isn't so bad.
29- "Take chances, make mistakes, that's how you grow. Pain nourishes your courage. You have to fail in order to practice being brave." – Mary Tyler Moore
We've already talked about how to react to failures, but it's amazing that mistakes can teach you many things and improve your bravery, strength, and your whole personal development level.
You might also enjoy: Top 50 Thankful Thursday Quotes To Inspire You (2024)
30- "You claim you're a bad bitch, but you have no car, you have no house, and you have no job. You're not a bad bitch, you're doing bad, bitch." – Anonymous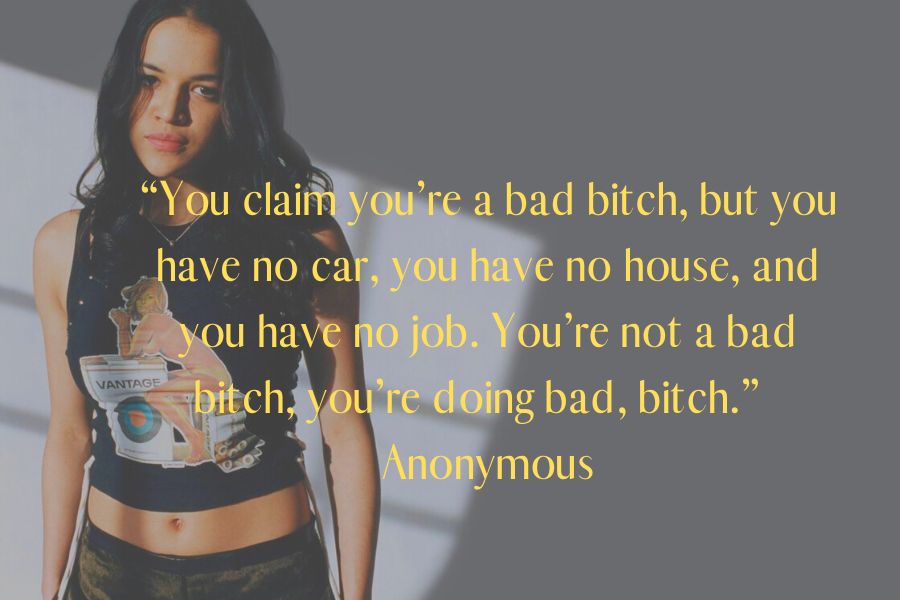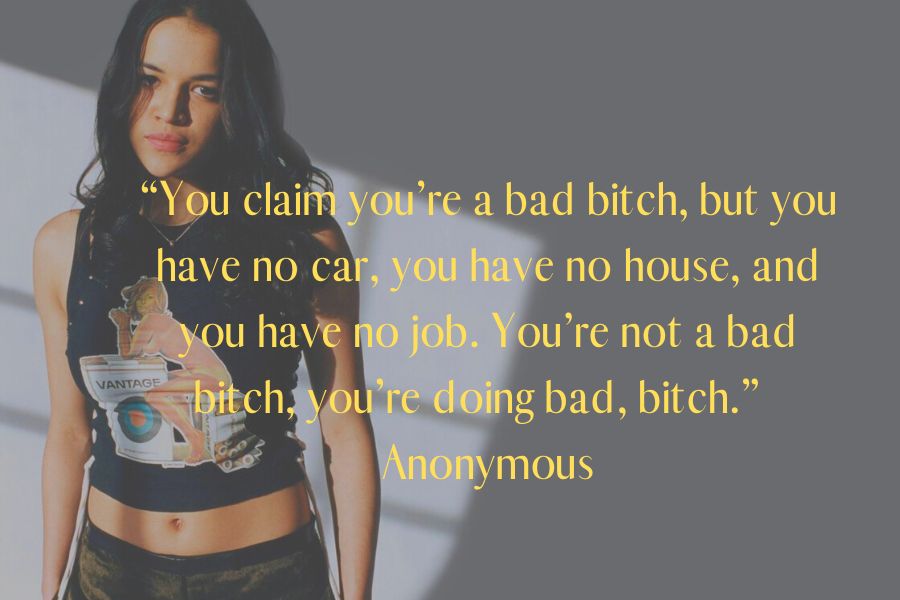 A bad bitch can achieve what she wants, or at least try hard for it. If you are so far from your goals and you aren't trying as hard as needed, you can't call yourself a bad bitch by just pretending.
31- "I prefer disaster to nothingness." – Coco Chanel
When your life has nothing exciting and nothing to worry about, it's a sign that your effort isn't enough. Take risks and fight for what you want.
32- "Bitch—a woman who won't bang her head against the wall obsessing over someone else's opinion." – Sherry Argov
This special concept that you must not care about what others say or think about you is very important and we have several quotes for it to show its importance.
33- "Don't complain about what you don't have. Use what you've got. To be less than your best is a sin." – Oprah Winfrey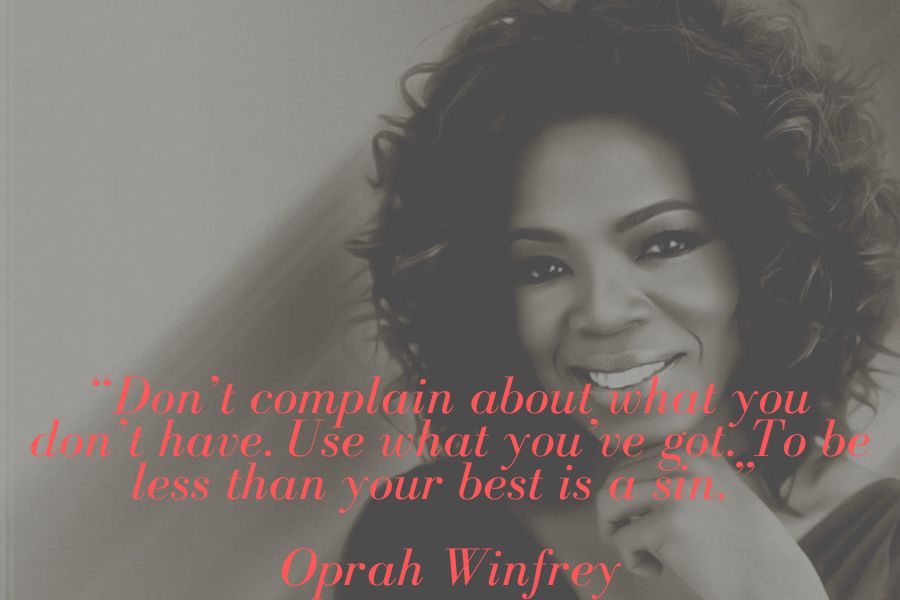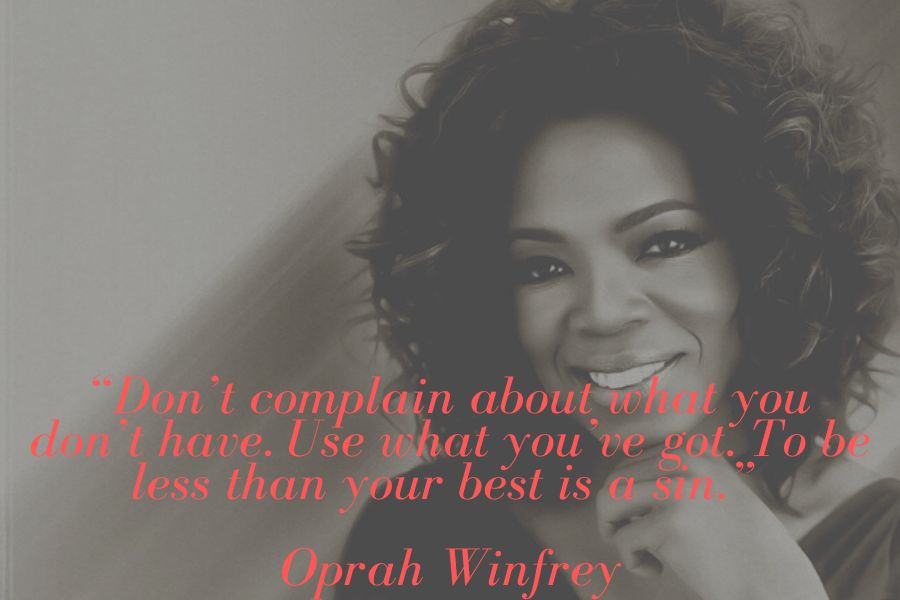 You must try as hard as you can. Feel guilty and sinful when you are indifferent and you won't try as much as you can. This one is truly one of my favorite bad bitch quotes. 
34-  "The question isn't who is going to let me: it's who is going to stop me." — Ayn Rand
You should change your attitude; you are free and You don't need to ask permission for what you do. until something tries to stop you(of course you won't let that happen). 
You might also enjoy: Top 50 Happy Memes To Rock Your Day (2024)
35- "Sometimes being a bitch is all a woman's got to hold on to." ― Stephen King
The last quote is clear enough. You have nothing till you aren't independent, till you aren't confident, till you aren't hard-working, and … you aren't a bad bitch.
We also found a very interesting podcast called: Bad Bitch Radio. And this episode was great:
Final Thoughts
If you wanna be a bad bitch that is super confident, hungry to get what she wants, and ready to do the hard work then we suggest you to use these bad bitch quotes to keep you motivated!
Don't forget, NO pain NO gain…