In life, we have a lot of ups and downs. There're days that we don't care about or don't know who we really are. This could happen for many reasons. For example, the negativity of others, failure, bad relationships, and so on.
These reasons may make someone feel down and desperate and in other words, not worthy. However, a person should never let himself surrender to the obstacles and problems that he/or she faces. That's why we have gathered 40 you are worthy quotes for you. Let's dive in!
But before diving in! We suggest you watch this video:
https://youtu.be/IzrxeQkyRGM
You Are Worthy Quotes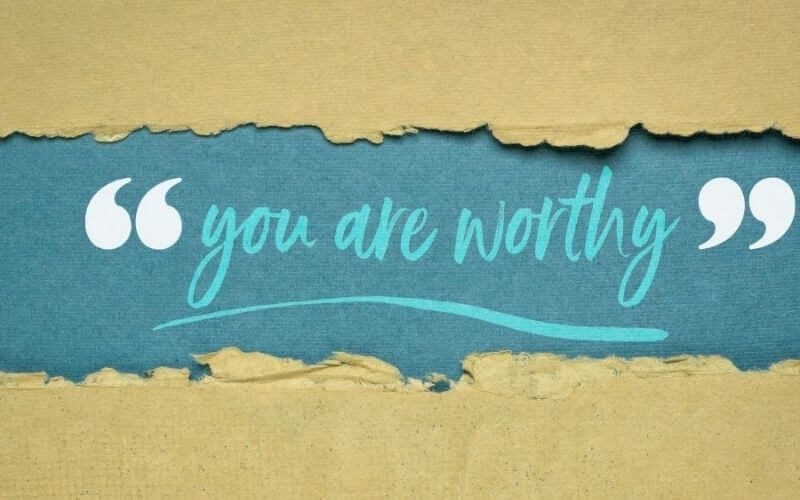 You probably have heard or read many of you are worthy quotes online or in books. You are worthy quotes tend to motivate you and make you feel better. Also to develop your self-confidence and self-esteem.
To put it simply, you have to know you're worthy and valuable. This is the main goal of you are worthy quotes. Respect for oneself is a major aspect of anyone's life and it shouldn't be taken for granted.
With that being said, here we collected the top 40 you are worthy quotes to change your life.
"Strong people have a strong sense of self-worth and self-awareness; they don't need the approval of others." ― Roy T. Bennett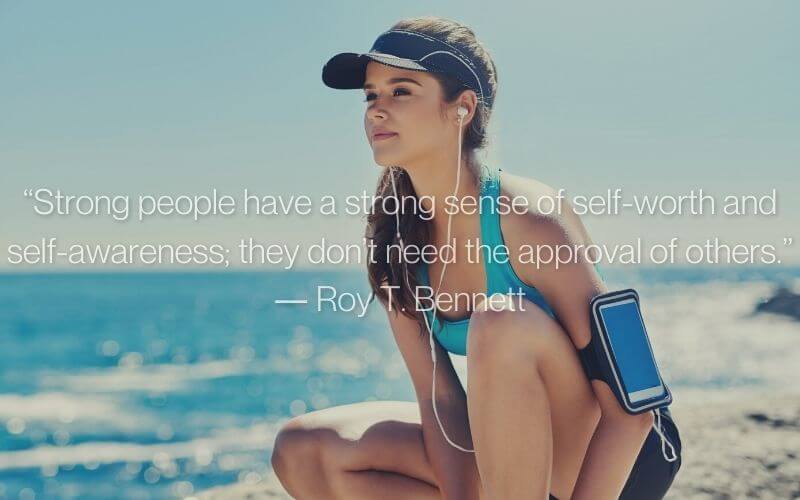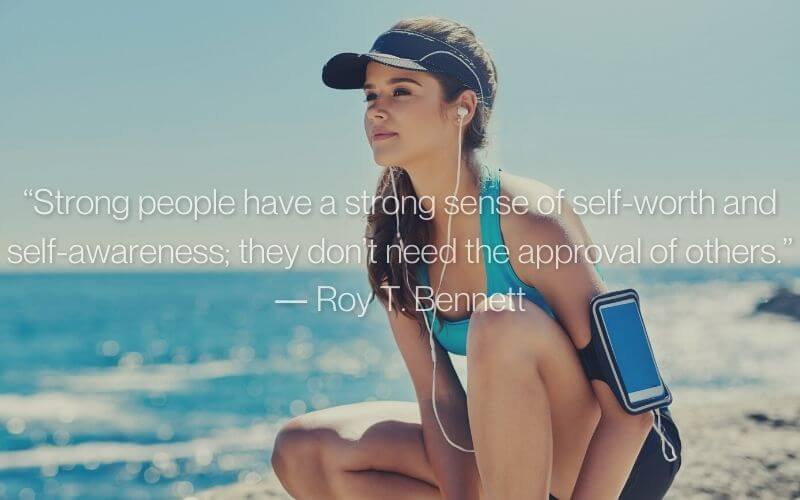 To be a strong individual, you have to know yourself and your value. Also to care less about what others say and think about you.
"You are the only person on earth who can use your ability." – Zig Ziglar
Taking control of your life should be your priority. Also to discover your abilities and use them the best way possible is only in your hands.
Read More: Top 50 Empath Quotes to Empower a Sensitive Personality in 2024
"Know your worth, hold your own power, be you." – Morgan Harper Nichols
The moment you know yourself better, you will be worth yourself and become strong. This means that you know you have to be yourself and not something that isn't you.
"Always be yourself and have faith in yourself. Do not go out and look for a successful personality and try to duplicate it."— Bruce Lee
What the great Bruce Lee tries to say is to be unique and one of a kind. For instance, there's one Bruce lee, there's one Steve Jobs. So be special because that's how you make your worth.
"Love yourself first and everything else falls into line. You really have to love yourself to get anything done in this world."– Lucille Ball
Embrace yourself and love who you are no matter what. This love that you give for yourself determines your worth and value.
"Know your worth. Know when you have had enough. And move on from the people who keep chipping away at your happiness." – Unknown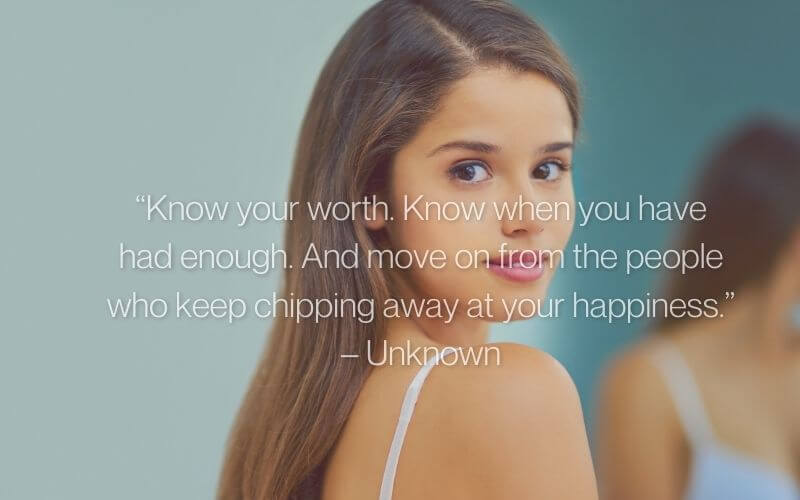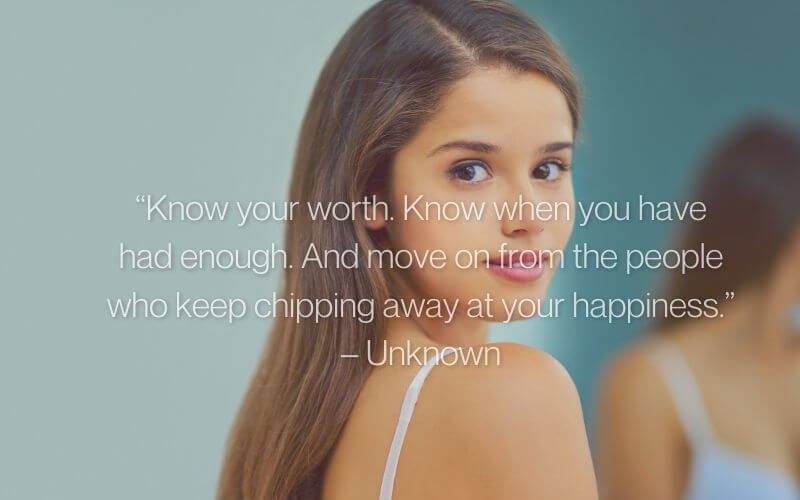 By knowing your worth, you will move away from people who make you feel bad for yourself. And also knowing when and where to be is essential in your way of knowing your worth.
"Know your worth. People always act like they're doing more for you than you're doing for them." – Kanye West
A person should know the limitations in his/her relationship with others. To be in the time of need for special people in your life makes you value yourself.
"When you know your worth, no one can make you feel worthless." – Anonymous
The moment you come to the realization of your worth, no one in the world can make you change your mind and that shows you reached an important aspect in your life.
Read More: Top 40 Lone Wolf Quotes to Inspire You In 2024
"Confidence comes not from always being right but from not fearing to be wrong." — Peter T. Mcintyre
Having the courage to stand for what you believe in, defines your self-esteem and that you value yourself in any situation.
"Each time we face our fear, we gain strength, courage, and confidence in the doing." – Theodore Roosevelt
By facing our fears constantly, we develop courage inside of us. It's how we make the difference between our old personality and our new one. Also, it evolves confidence and a high rate of self-esteem.
"We are what we believe we are." – C.S. Lewis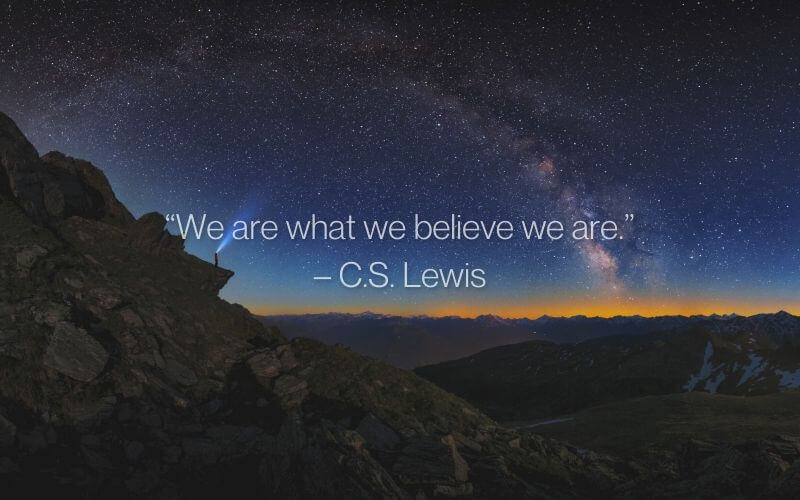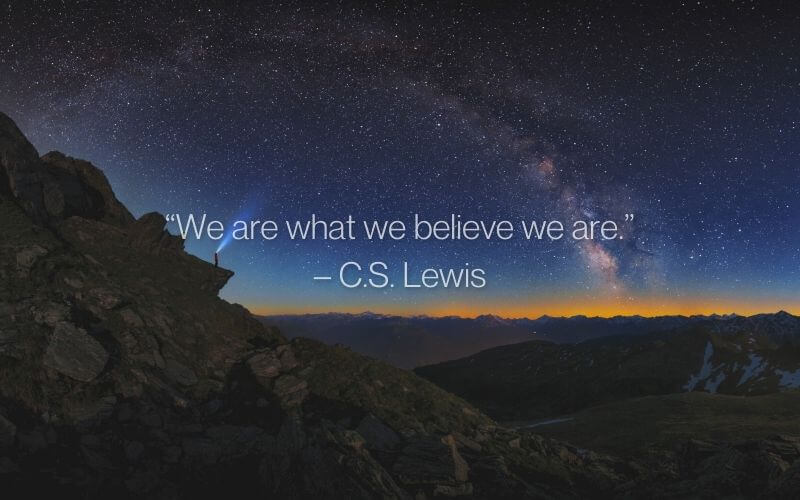 To believe in yourself and in what you are demonstrating the value that you give to yourself. Making you a person who will get what he wants in any way possible.
"Follow your dreams, believe in yourself and don't give up." – Rachel Corrie
To achieve what you truly want, you should be worth the time and energy that you give in your journey to success. Make every second count and use your time the best way possible.
Read More: 30 Best and Inspirational Elliott Hulse Quotes
"Nothing can stop the man with the right mental attitude from achieving his goal; nothing on earth can help the man with the wrong mental attitude." — Thomas Jefferson
Everything that we're known for comes from our mentality. Having the right mental attitude makes you closer to your priority and to valuing your character.
"Self-worth comes from one thing – thinking that you are worthy." – Wayne Dyer
Thinking about something positive will make it happen. So always try to keep your mentality positive so that what you're eager to achieve will happen.
"Why settle for a lesser vision? When you are destined for greatness!" ― Lailah Gifty Akita
There's a saying that says "Don't settle for good, demand great." By choosing to pursue greatness, you worthy yourself and show that you care for your character.
"When you please others in hopes of being accepted, you lose you self-worth in the process." – Dave Pelzer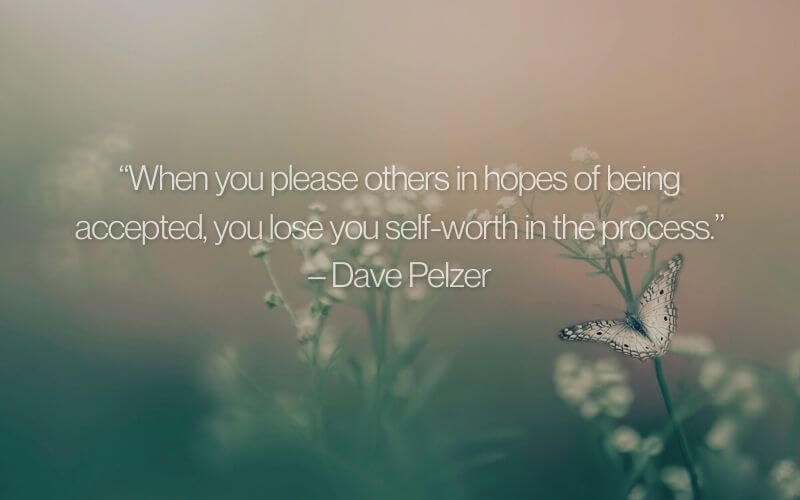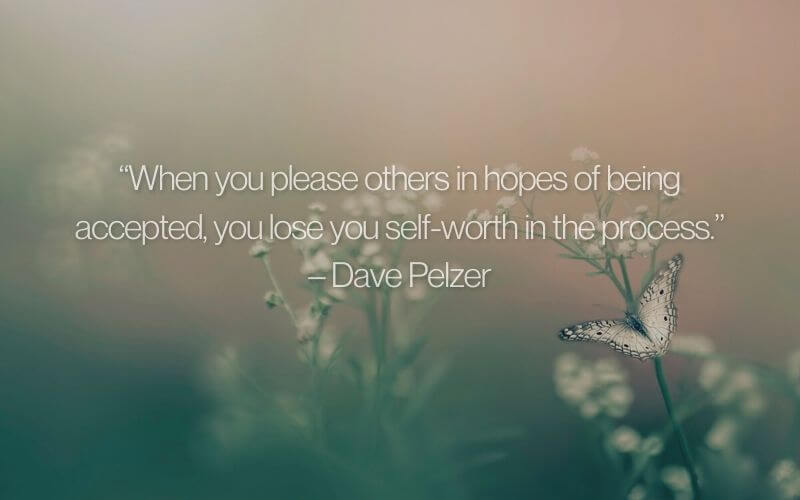 Never make this idea of others' acceptance a priority. The only person who should accept you is yourself and that defines you're worth.
"There is nothing so rewarding as to make people realize that they are worthwhile in this world." – Bob Anderson
The feeling to feel worthy in life is overwhelming and exceptional. I suggest you feel it by giving enough time and energy to develop your character.
"We are the brightest Star of our sky though we often fail to notice our own brilliance in the presence of others' light." ― E.L. Blade
We sometimes forget our worth and neglect ourselves. We should always put ourselves on top and keep it this way at all times.
Read More: The Dark Meaning Behind "Back To School Necklace" Phrase
"Until you value yourself, you won't value your time. Until you value your time, you will not do anything with it."– M. Scott Peck
The process of valuing yourself is a step-by-step procedure. You should first know your worth and then value the time that you have. By this, you understand what you should do to make the best out of anything.
"It is difficult to make a man miserable while he feels worthy of himself and claims kindred to the great God who made him." ― Abraham Lincoln
When you feel your own value and worth, nothing is going to make you feel down. Through this, we become more grateful and appreciate our creator.
"Once you embrace your value, talents and strengths, it neutralizes when others think less of you." ― Rob Liano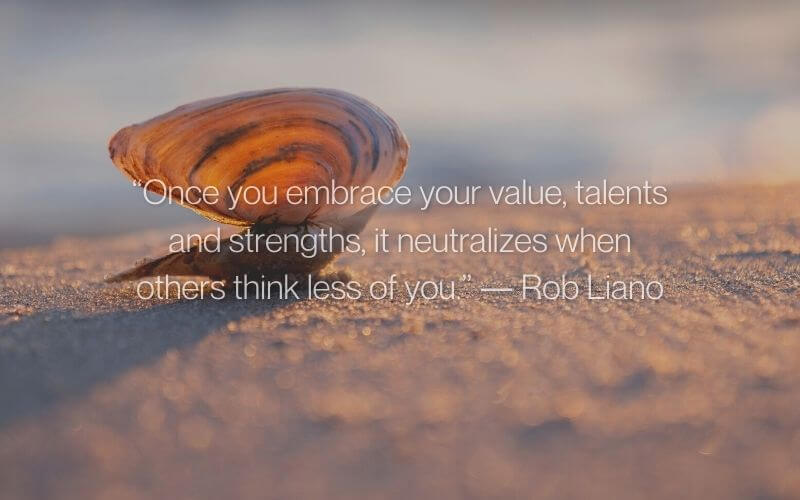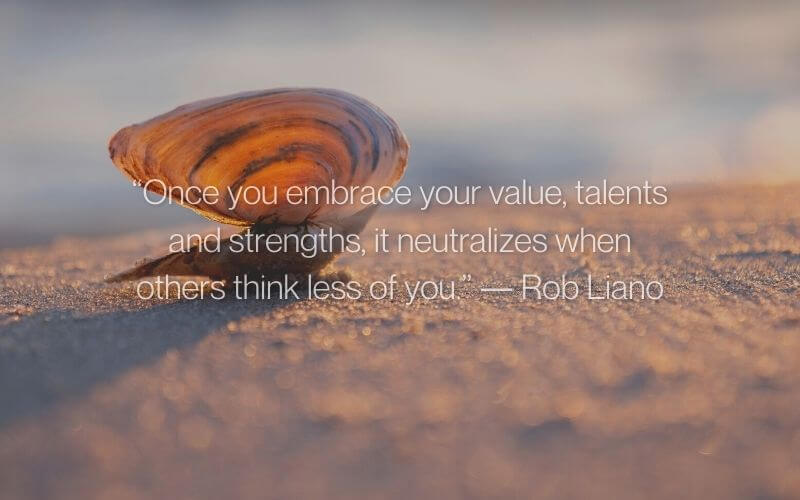 By knowing your worth, you will automatically move away from people that won't appreciate you. You'll know when to be present and when not to.
"Remember, you're not half of anything, you're twice of everything." ― Viet Thanh Nguyen
Believe in yourself to be great and seek greatness. Go hard, or go home, simple as that.
Read More: Top 30 David Goggins Quotes To Change Your Life
"Don't let your past dictate who you are. Let it be the lesson that strengthens the person you will become." – Unknown
Many of us still hold to our past and let it affect our lives and future. Yesterday is history, tomorrow is a mystery and today is a gift, remember that.
"The moment you feel like you have to prove your worth to someone is the moment to absolutely and utterly walk away."- Unknown
There's only one person in this world that you should prove yourself to, and that person is you. Because what matters, in the end, is yourself, so value yourself and keep it this way.
"To love yourself is to know that your past does not change your worth."- Unknown
Loving and valuing yourself means no matter what kind of person you were, you still put yourself as the number one priority.
"Self-respect is a question of recognizing that anything worth having has a price." – Joan Didion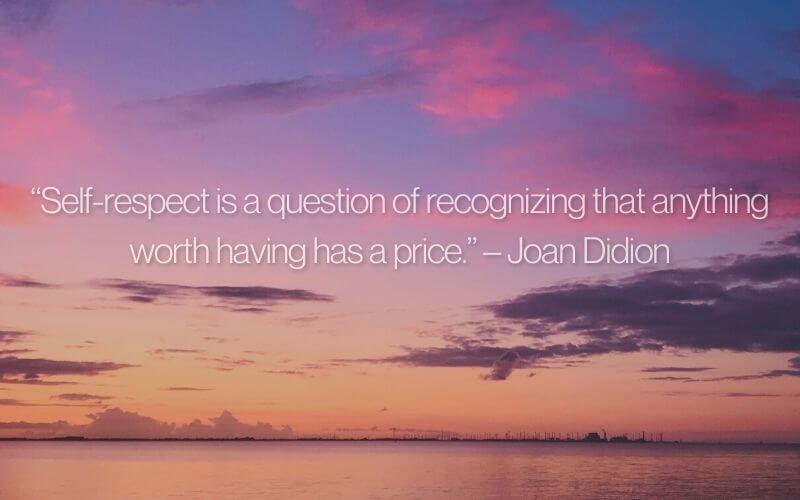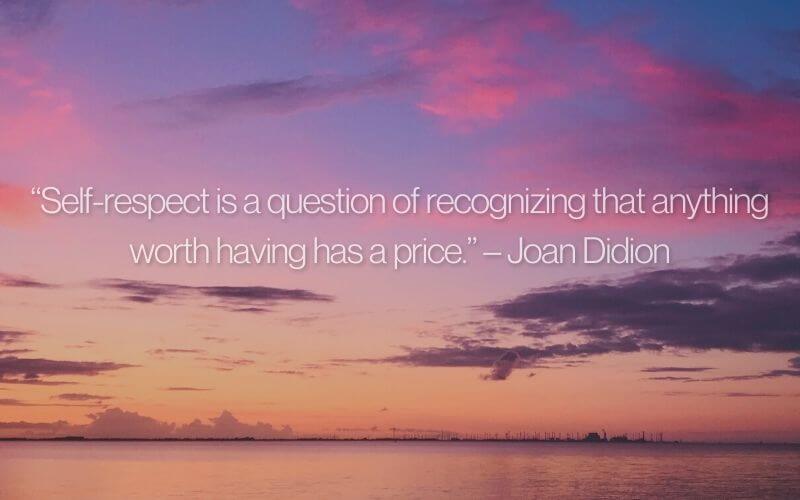 Respecting yourself is important when it comes to dealing with different people. As we said before you should make yourself the number one priority.
"Too many people overvalue what they are not and undervalue what they are." – Malcolm S. Forbes
Sometimes this happens to most of us exactly. We underestimate what we truly have and give more attention to what we're not.
"Sometimes all you have to do is forget what you feel and remember what you deserve."- Unknown
Emotions are a major aspect of our lives. Sometimes they need to be controlled in order to see what we truly need and deserve.
Read More: Top 40 Glow Up Affirmations To use In 2024
"When you refuse to settle for less than the best…the best tends to track you down." – Mandy Hale
You'll reach what you're thinking of. This is what we call the law of attraction and it's really something that you should keep in mind.
"Your value doesn't decrease based on someone's inability to see your worth."- Unknown
If you believe in yourself and know what you are truly worthy, then there's no need to think about whether you're valuable to others or not.
"What a man thinks of himself, that it is which determines, or rather indicates his fate." – Henry David Thoreau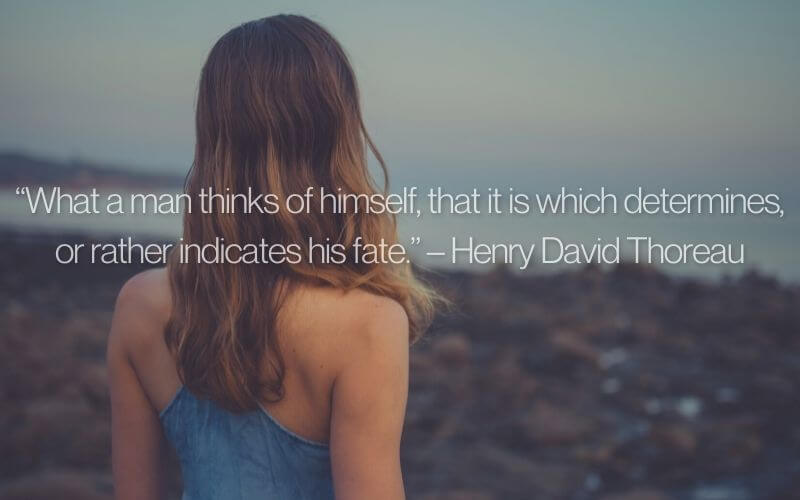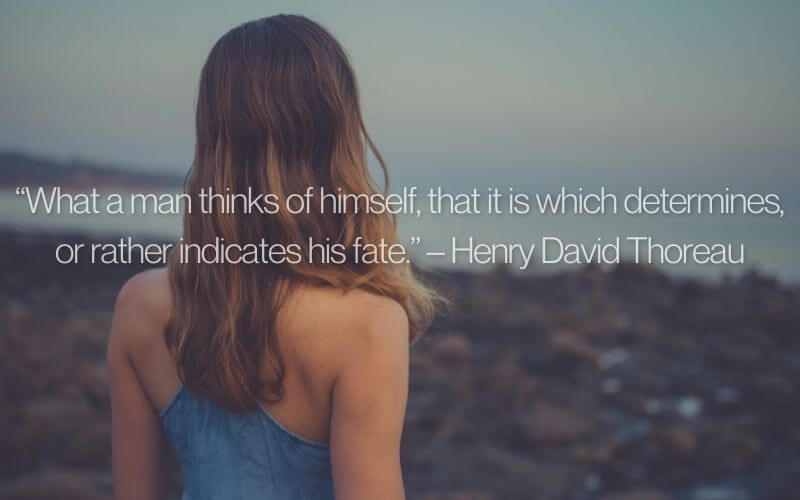 Your mentality defines you and determines your worth. So always keep it strong and stable.
"To double your net worth, double your self-worth. Because you will never exceed the height of your self-image." – Robin Sharma
A person's fortune is himself. He/she must develop him/herself by making any move and time worth it.
Read more: Julia Method Shifting 
"The man who does not value himself, cannot value anything or anyone." – Ayn Rand
This quote pretty much sums it up. If you won't value yourself then you won't even care about who you're spending time with or talking to. So make yourself important.
"Any relationship that never considered your values should not stay longer in your heart. know your worth!" – Terry Mark
When you see that you're being neglected and not much of importance to a person, just leave and never come back. You won't regret it.
"You're worthy of being chosen, fought for, and loved. Remember that." – Mark Groves
If you love someone, you'll try everything to be with him/her and make him/her happy. This means that you should also expect this from a person who wants to become close to you.
"Know your worth. Examine what you tolerate!" – Jyoti Patel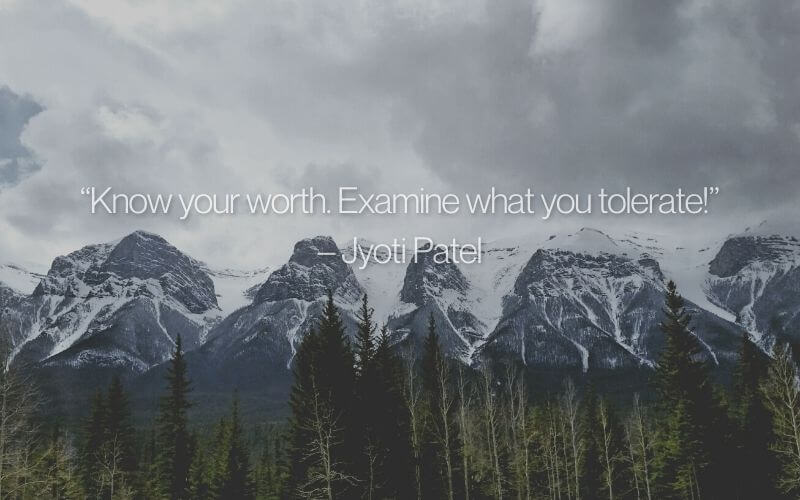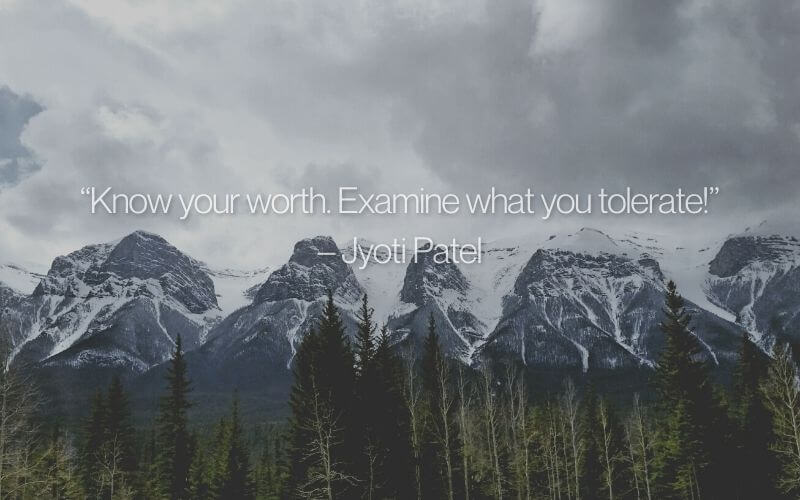 Knowing your true worth and value makes you to be more precise in what you endure. Also, you'll learn to know your place in society.
"The better you feel about yourself, the less you feel the need to show off."' — Robert Hand
By becoming the best version of yourself, you'll prove to others that you don't need them. Also, there'll be no moment that you feel the show what you have under your sleeve.
Read More: Top 7 Shifting Methods Without Visualization In 2024
"You yourself, as much as anybody in the entire universe, deserve your love and affection." — Buddha
The most loved and cared for the individual in your life, should be yourself. Adoring yourself is the first step to knowing your worth.
"Never settle for anything less than your best." – Brian Tracy
Keep up the hard work and do your best at every single thing that you do. Even if you fail to achieve it, you'll know that you tried your best.
"Love yourself. Be clear on how you want to be treated. Know your worth always." – Maryam Hasnaa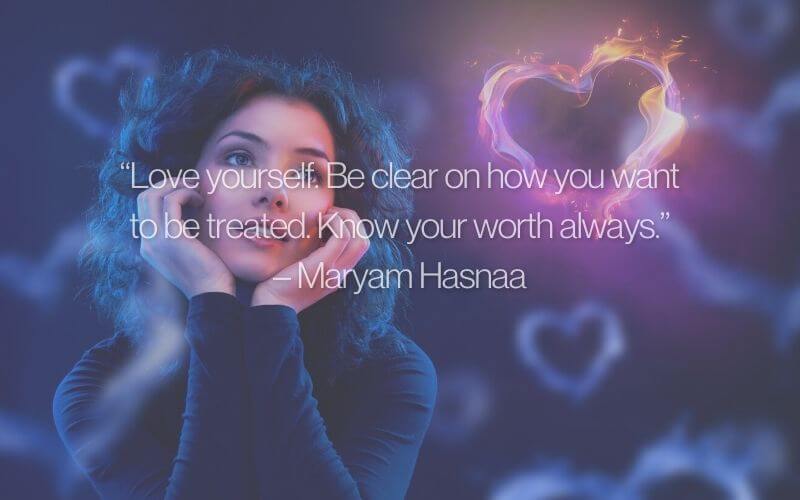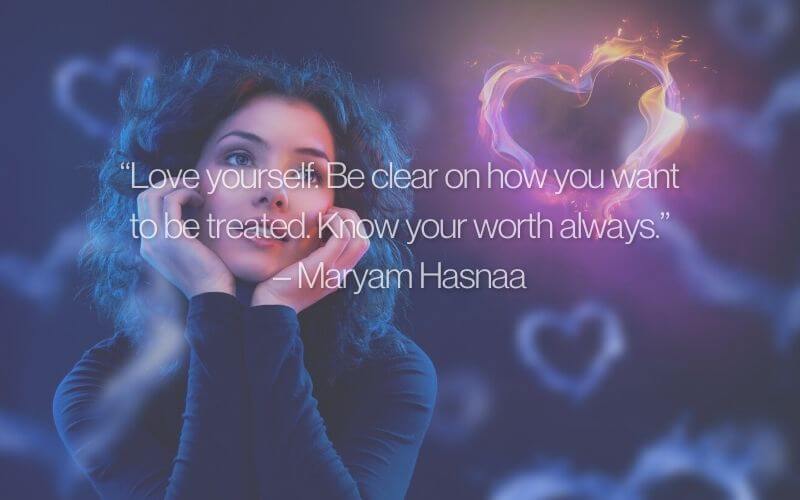 Determine how you want to be treated by others. This is how you make people respect you and no to cross the line.
If you need to hear you are worthy quotes on a podcast, here you are:
After reading our top 40 you are worthy quotes, you'll know that you should be worth yourself more. By this, you're choosing to make your life better and to move in the right direction. Know when to be there for others and also when not to. So keep yourself the number one priority and that's how you'll worthy yourself.